The second day of industrial action by union members at an Amazon fulfillment center has already begun.
Workers at the Coventry depot were the first in the UK to go on strike in January in a pay dispute with the online retail behemoth.
Despite not being recognized by Amazon, the GMB union is requesting a pay increase from £10.50 to £15 per hour.
In addition to other benefits, Amazon claimed to offer competitive pay that had increased by 29% since 2018.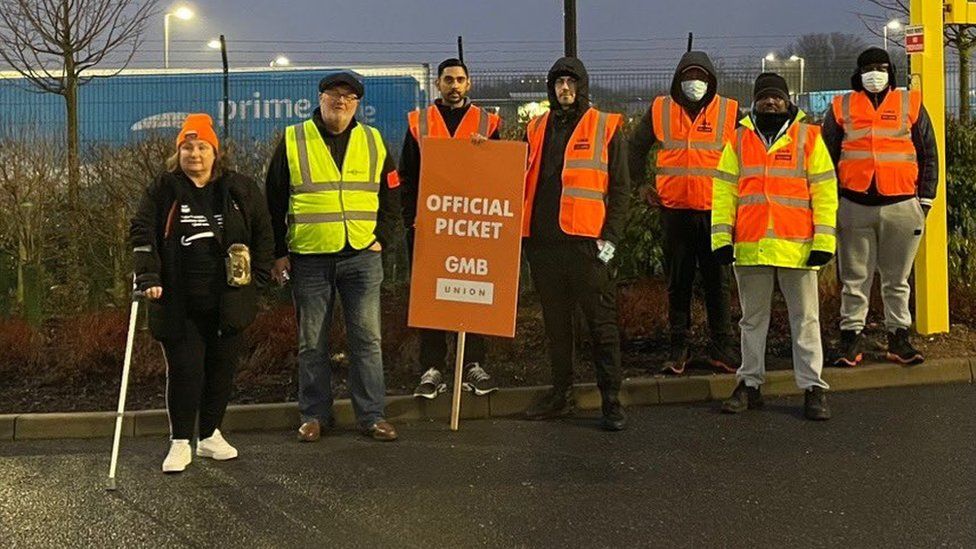 On Thursday and for the entire week of March 13–17, there will be one more day of activity.
At the Coventry facility, where Amazon stock is scanned before being sent to fulfillment centers to be shipped to customers, about 1,500 people are employed.
According to the GMB, more than 350 employees at the center were anticipated to participate in the dispute.
There were 200 employees outside the site on Tuesday morning, according to union official Stuart Richards.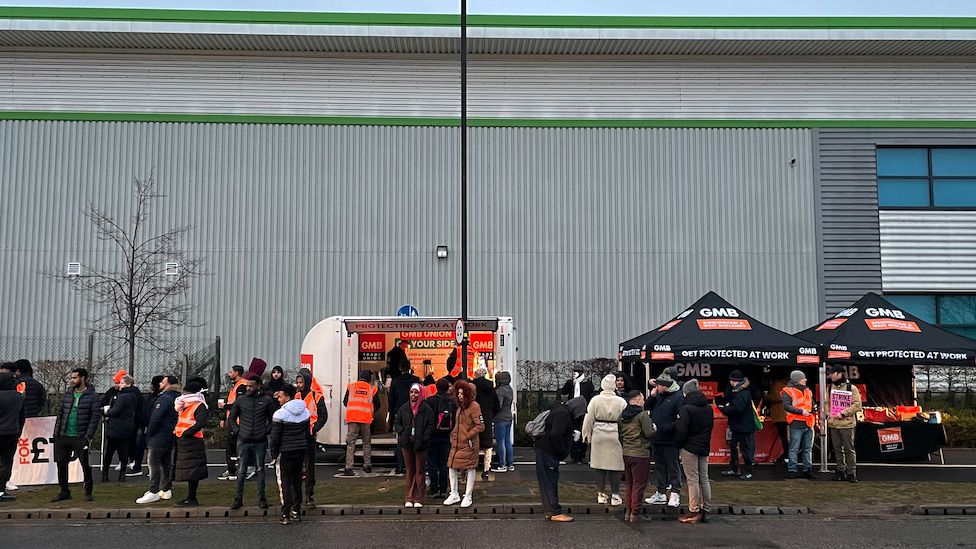 According to him, the official picket workers had been successful in convincing "quite a few" coworkers and two lorries to leave the area.
After the first industrial action, he continued, the striking employees were "incredibly upbeat.".
It has been incredible to watch the members continue to fight for pay because they are organizing themselves. ".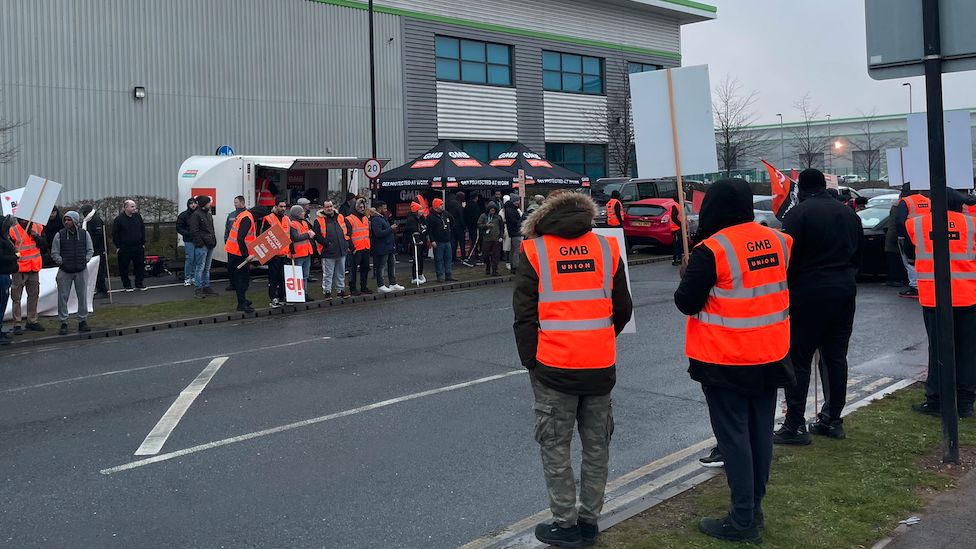 Only a "miniscule proportion," according to Amazon, of its employees were involved in the dispute.
According to verified data, less than 1% of its UK employees participated in the vote, and that number includes those who chose not to support industrial action, the company said in a statement.
"We value the outstanding work that our teams complete throughout the year, and we're proud to provide competitive pay that begins at a minimum of between £10.50 and £11.45 per hour, depending on location.
Employees are also provided with a wide range of additional benefits, including private health insurance, life insurance, subsidised meals, and an employee discount, to name a few.
. "