As part of a £1 million art trail, plans have been submitted to erect a 1 point 9 m (6 ft 2 in) tall "Amazon Love God" statue.
The sculpture, created by Jason Wilsher-Mills, will be placed in Wakefield close to The Ridings shopping center.
One of five works will be included in a public art trail that runs from Westgate station to The Hepworth gallery.
The trail, which was first introduced in December, "aims to capture Wakefield's heritage of sculpture" and will be supported by a government grant.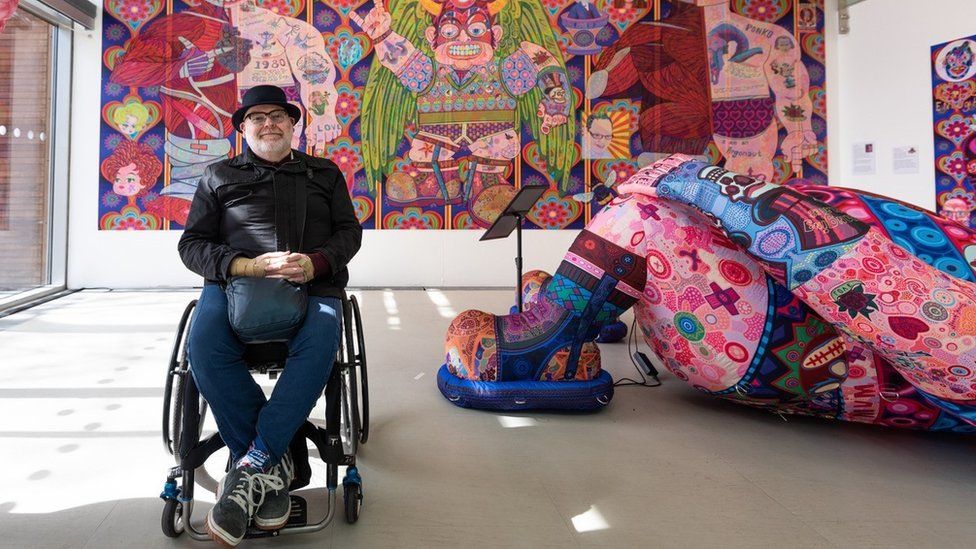 Henry Moore and Barbara Hepworth, two well-known sculptors, were born in the city.
According to the Local Democracy Reporting Service, Mr. Wilsher-Mills' sculpture was influenced by 19th-century conservationist and naturalist Charles Waterton, who established what is regarded as the first nature reserve in the world on the grounds of his estate close to Wakefield.
Waterton sponsored Wakefield Museum, which housed a large portion of his collection of preserved animals for more than 50 years, including a prized stuffed South American caiman.
According to the report, the South American god created by Wilsher-Mills "is intended to reflect this interest.".
The installation, according to Wilsher-Mills, "is going to change the game in every way possible.".
For years to come, I want it to be the spark that starts romances. This, in my opinion, will redefine what sculpture is capable of, he said.
The West Yorkshire History Centre, The Springs, and Wakefield One are additional stops along the trail.