Before Newcastle United's trip to Wembley, a Makina rapper created his own ode to his favorite team.
After the Magpies qualified for the Carabao Cup final, MC Tazo from Felling, Gateshead, said one of his friends suggested he record something.
Makina techno music is extremely well-liked in the North East and has its roots in Spain from the 1990s.
Before "falling in love with" it, MC Tazo, real name Kevin Hogg, claimed to have listened to it while growing up.
It's been an underground phenomenon for 20 years in the North East, but as time goes on, more well-known DJs are playing Makina, and the event is becoming more mainstream, he claimed.
"You'll need to do a rhyme about Wembley," one of my friends told me after they defeated Southampton. I was in my work van at the time and quickly composed the rhyme to a track I was already working on.
"When I got home, I told the kids that we would make a funny TikTok video, and things just took off from there. ".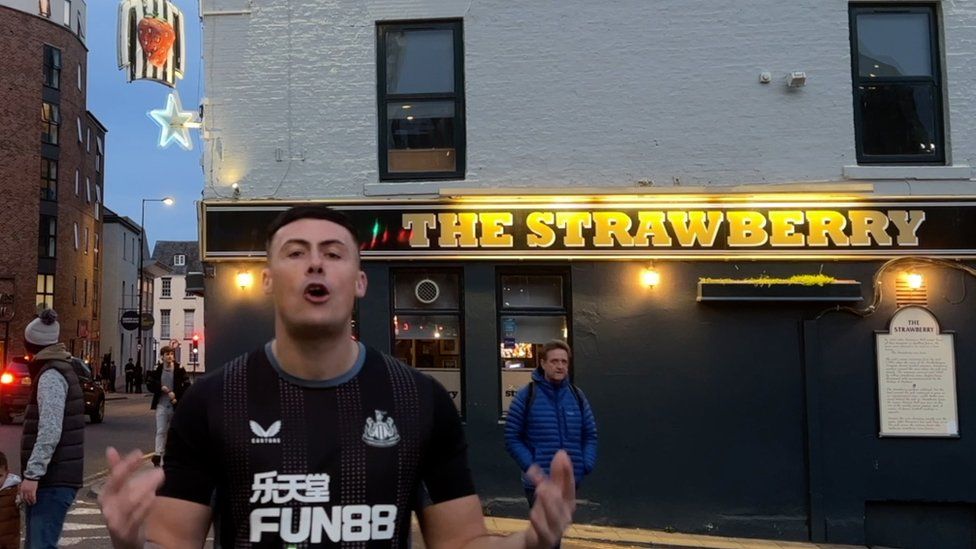 Kevin is "undecided" about whether he will perform at any fan zones in the capital but is taking his sons to London this weekend to watch the final.
He told Matthew Raisbeck and John Anderson of BBC Radio Newcastle that his trip to London was "more about the game and experiencing Wembley" and that he was looking forward to spending time with his family.
At 16:30 on Sunday, Newcastle United will face Manchester United.