A variety of unusual silhouettes, bare baby bumps, sparkles, ruffles, metallics, and pearls were worn by celebrities on the red carpet this year.
This year, there was fashion for every taste, in addition to a lot more.
While some celebrities chose classic red-carpet attire, others opted for outlandish ensembles that were sure to draw attention.
We hope they're okay when they try to sit down because double nominee Sam Smith (shown above) chose the latter and appeared as though they might float away in this eye-catching black, plastic outfit.
With her signature blue hair and eye-catching outfit that blended into her body like a second layer of highly unusual skin, US singer and rapper Ashnikko stood out.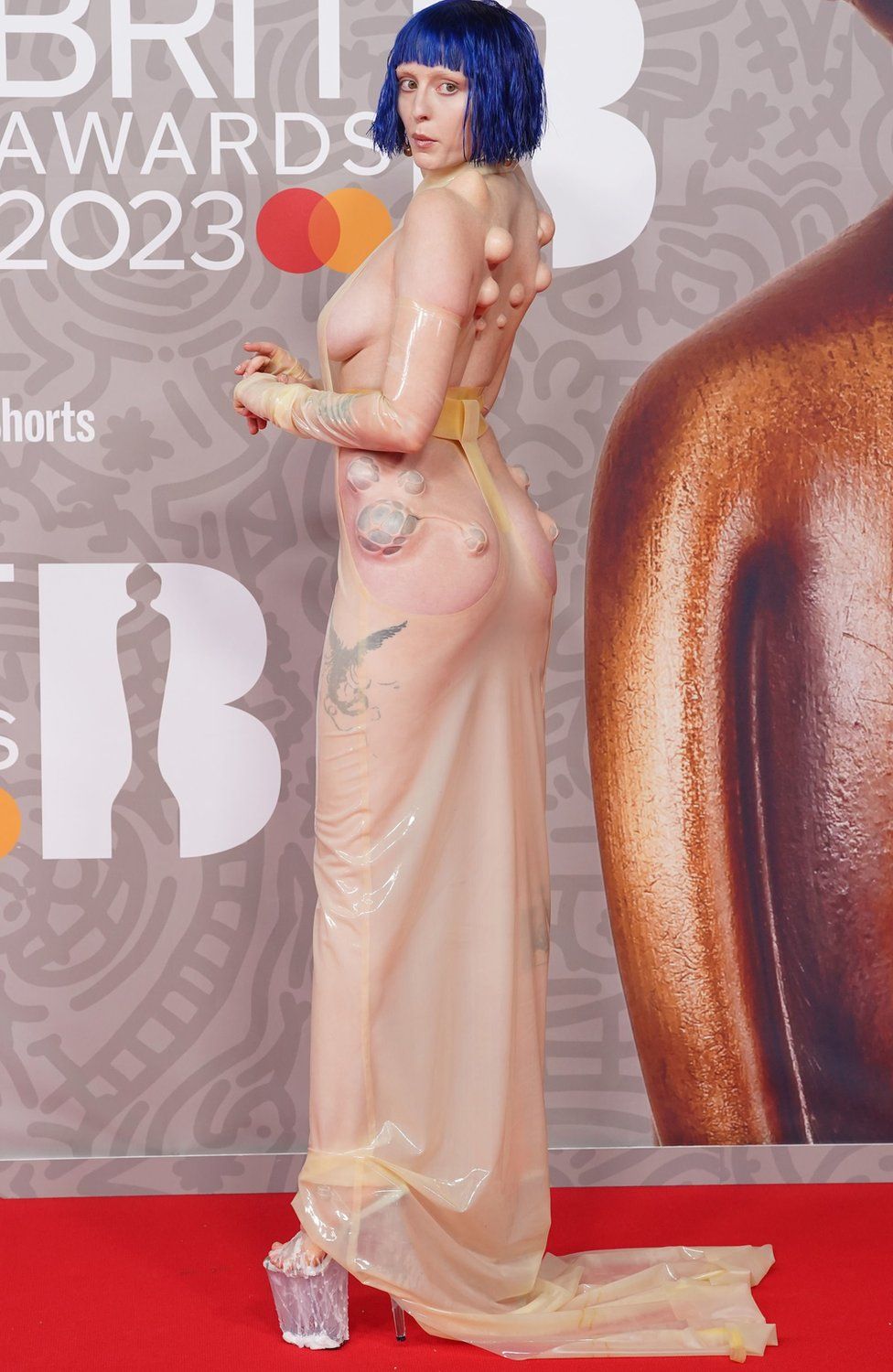 Harry Styles, who has four nominations and is known for his colorful outfits, was nominated for two awards while sporting a flared black jacket and matching pants.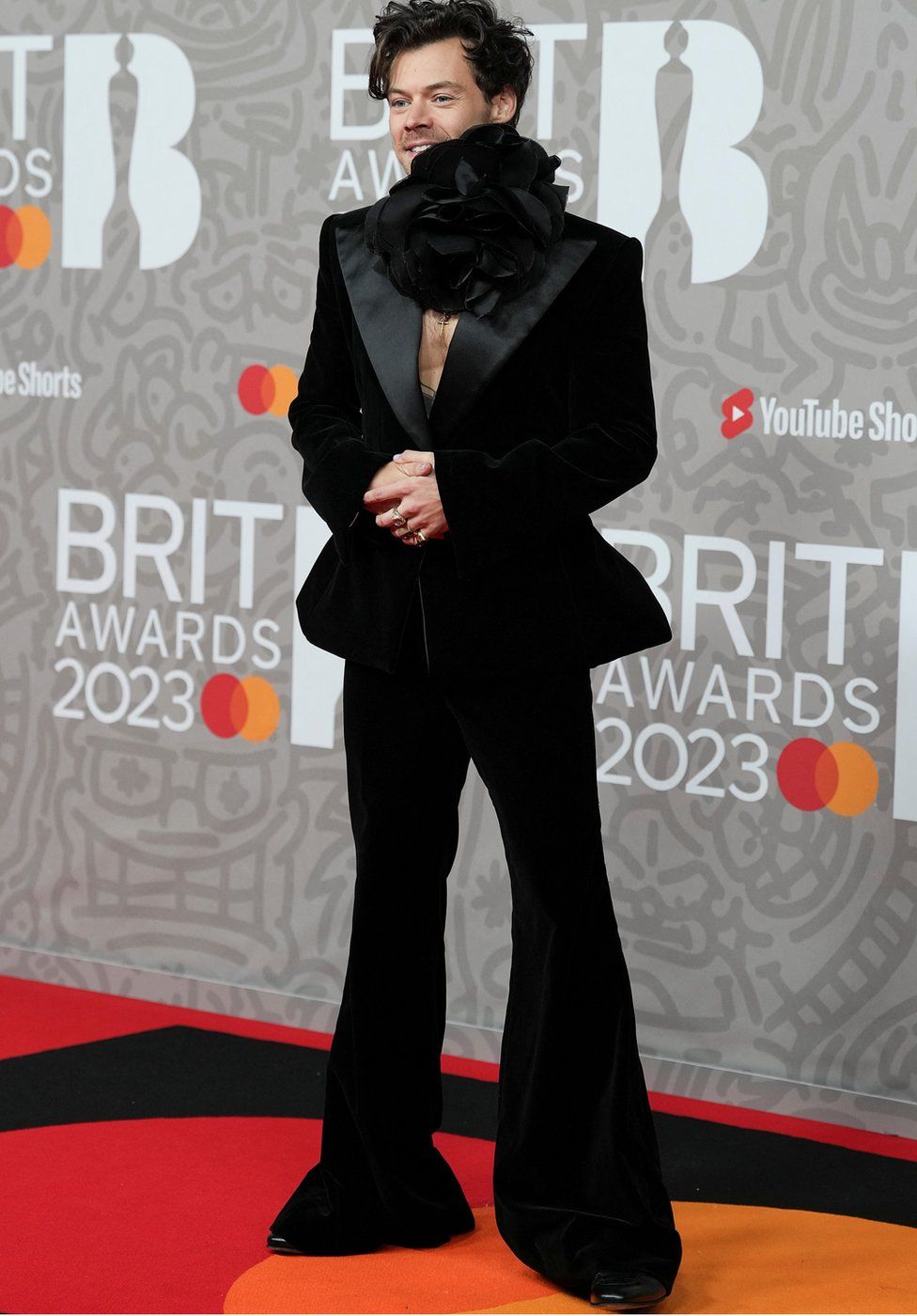 With a gorgeous full-length gold ruffle framing her dark metallic dress, Lizzo, who is nominated for two awards, looked as good as hell.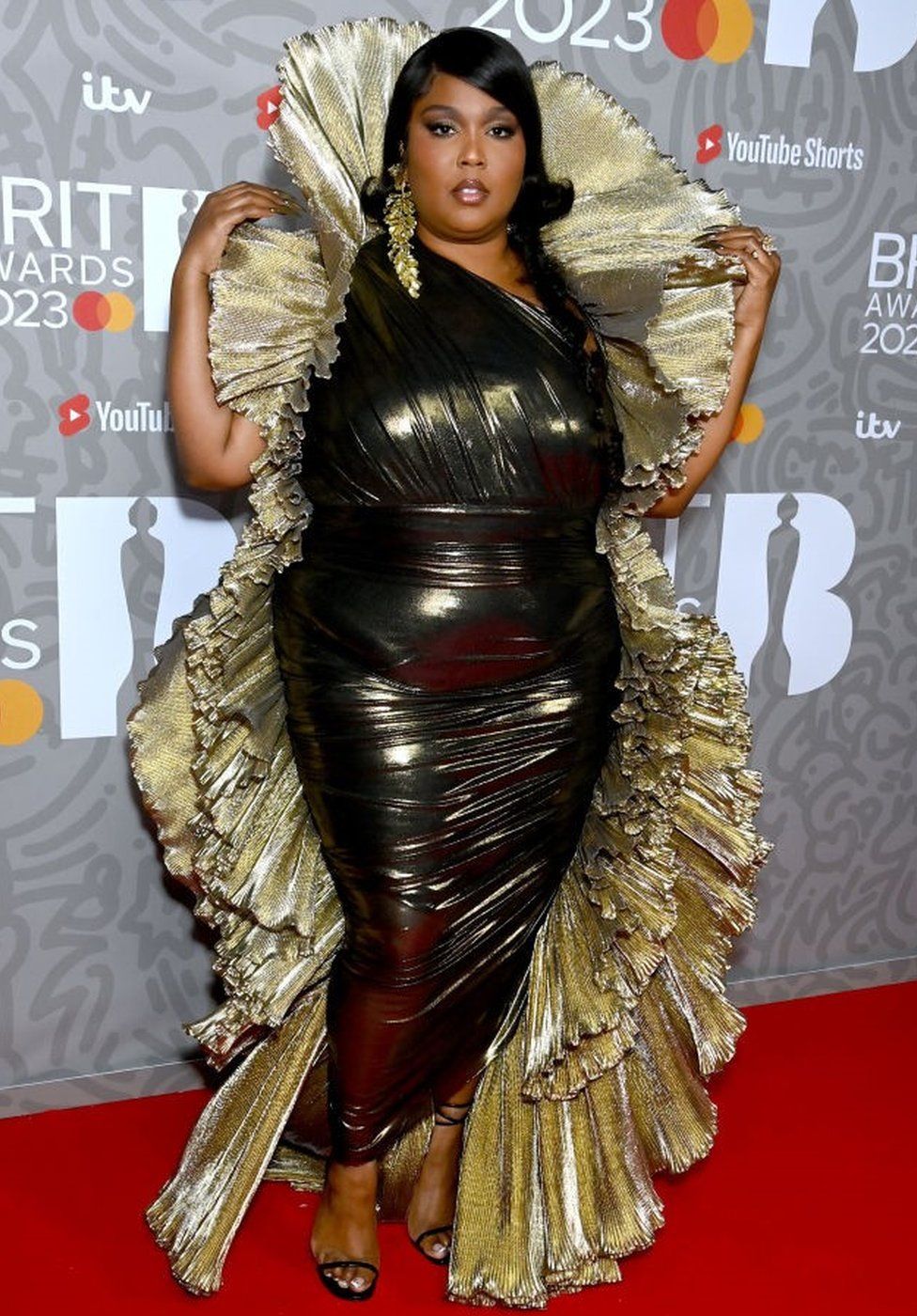 Eliza Rose, who is nominated for song of the year, looked stunning in Vivienne Westwood clothing from head to toe, including the late designer's signature orb and pearl necklace.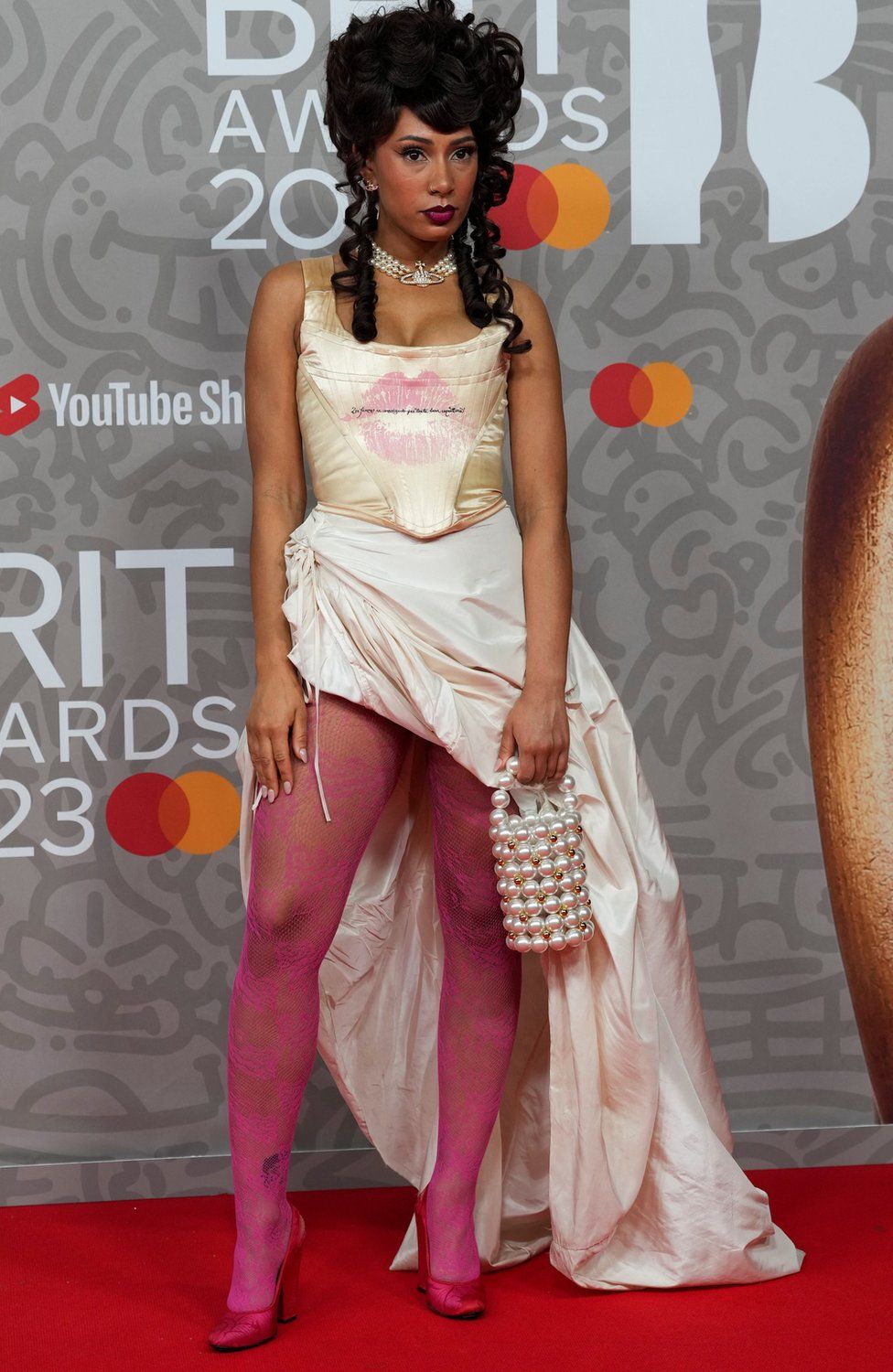 Wet Leg, the most nominated band from the United Kingdom, wore a mix of belts, lace, and ruffles along with earthy-hued suits and shirts, boots, and pretty comfy-looking shoes.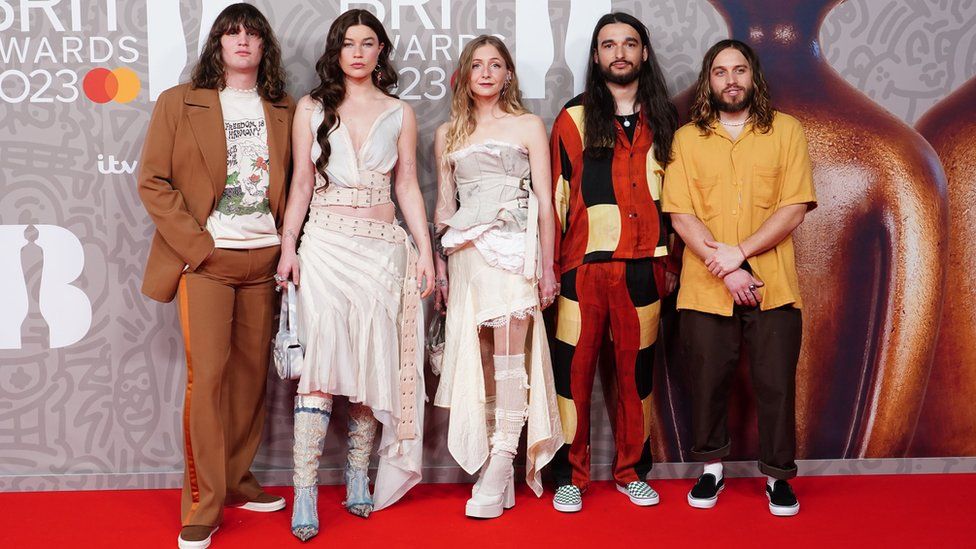 The Nova Twins, who are competing for best group, stood out on the red carpet in stunning dresses framed by hoop petticoats and adorned with safety pins and tartan.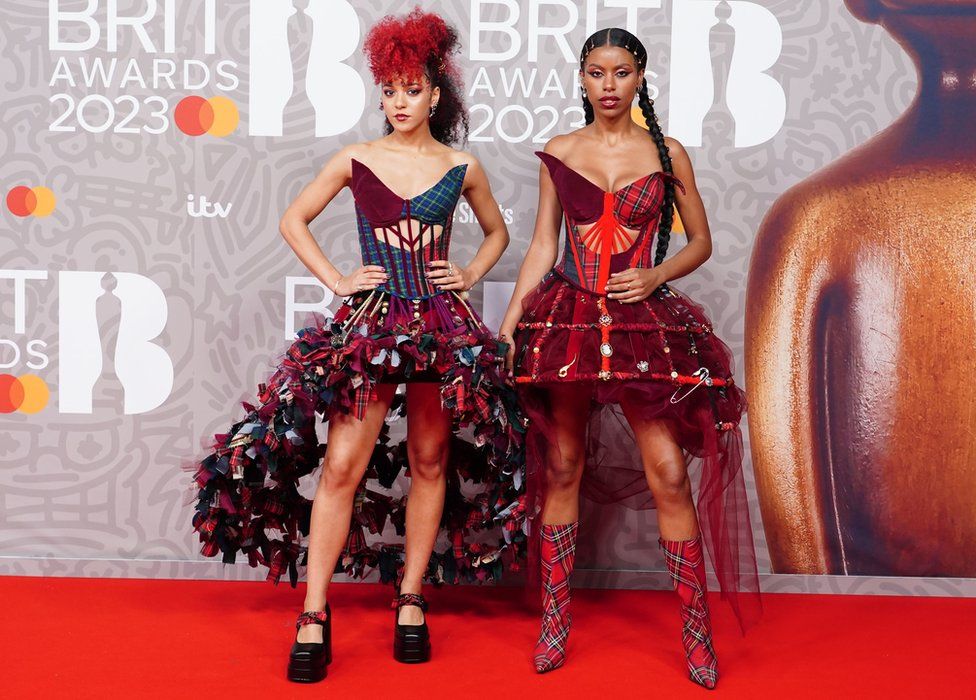 The singer Jessie J's bright red ruffles and lace outfit highlighted hers, which makes sense if you have a lovely baby bump.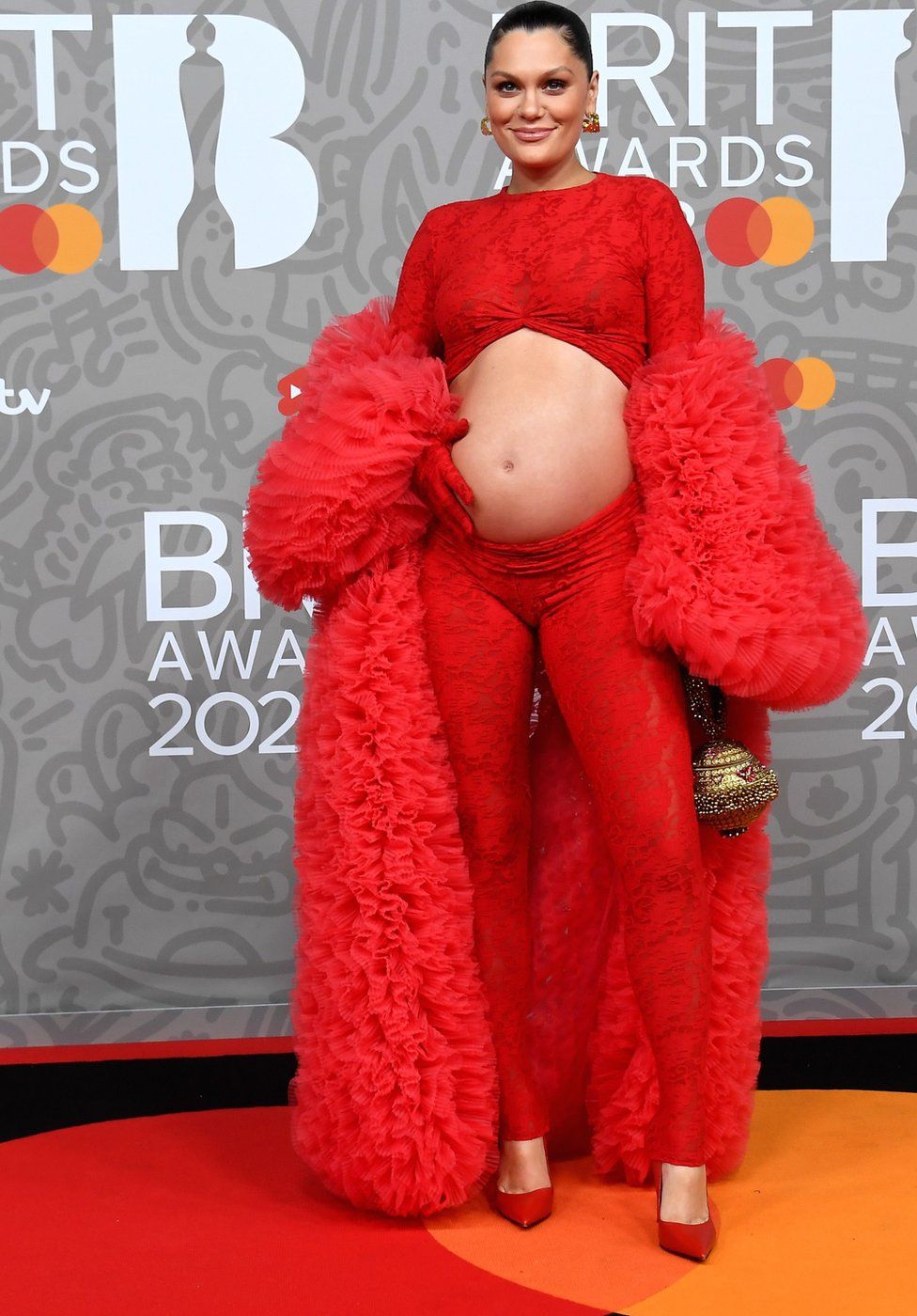 The singer Kamille made her baby bump the focal point of her outfit by dressing in a green, silky fabric and cradling it in matching gloves.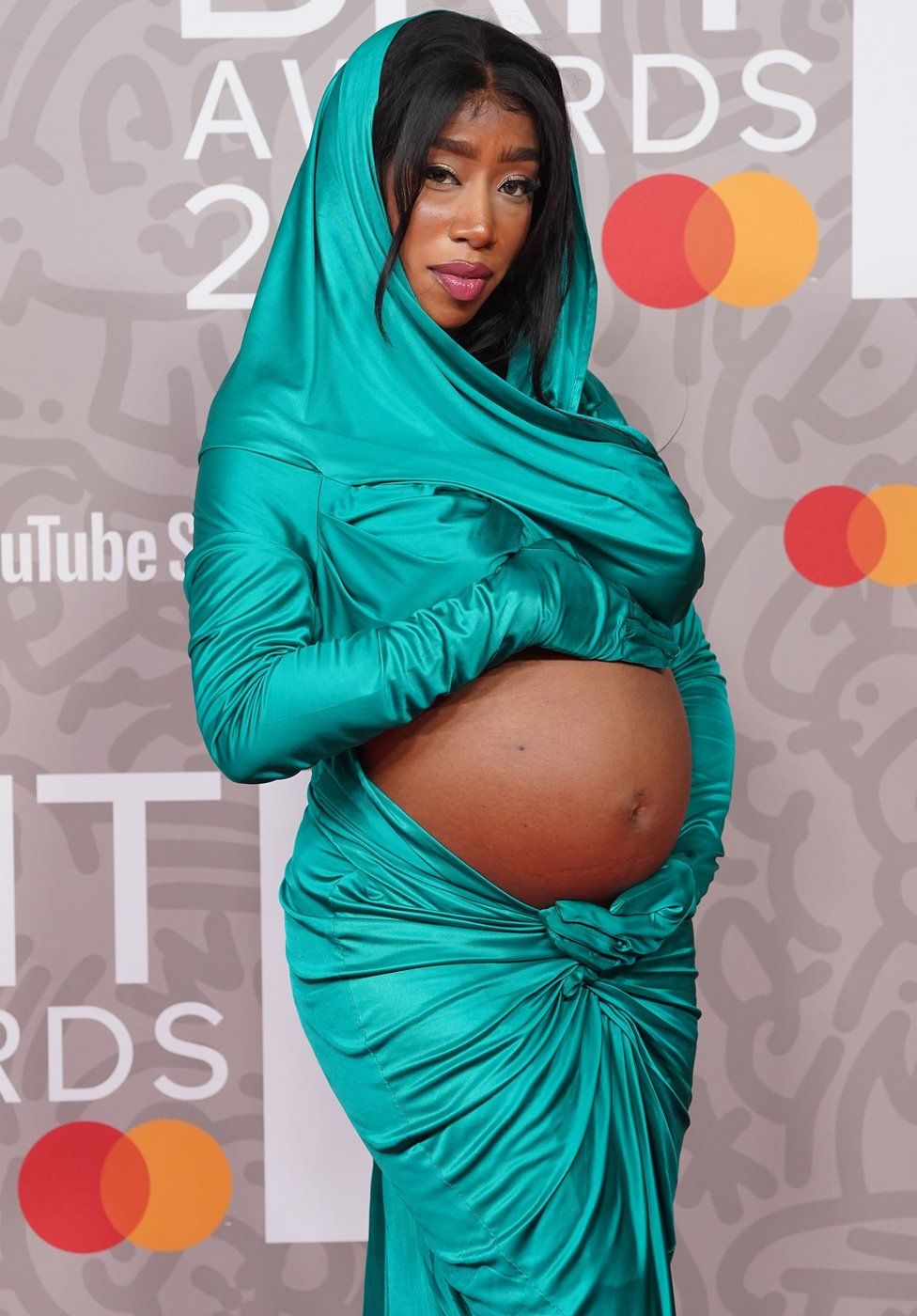 MNEK, a singer, opted for full coverage in a lot of pink, with custom sparkling eye makeup and nails as well as a clutch bag in the same color.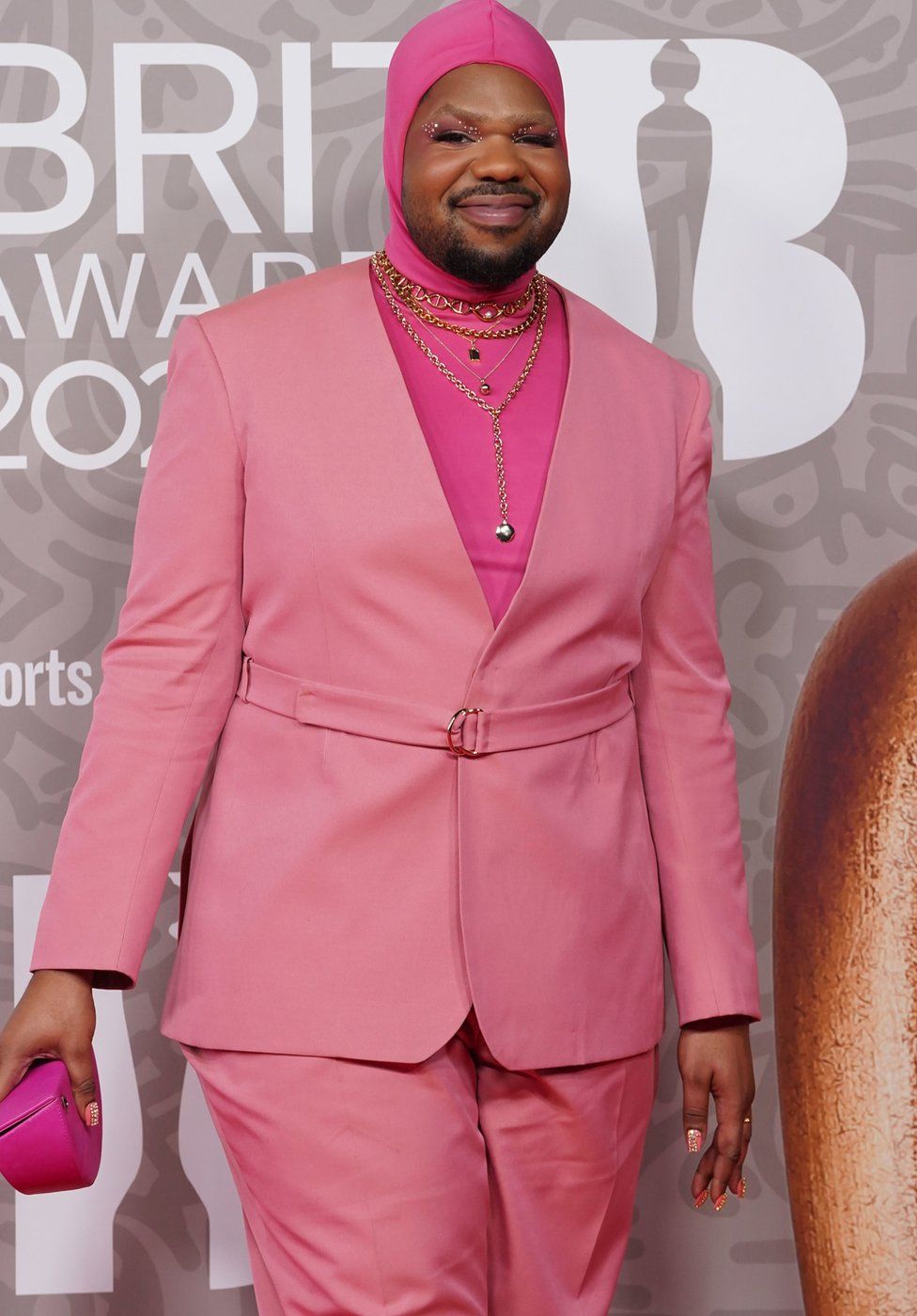 Flo, the recipients of the rising star award, chose dresses made of the same burgundy fabric that were shaped into figure-hugging gowns, each with its own unique twist on fashion.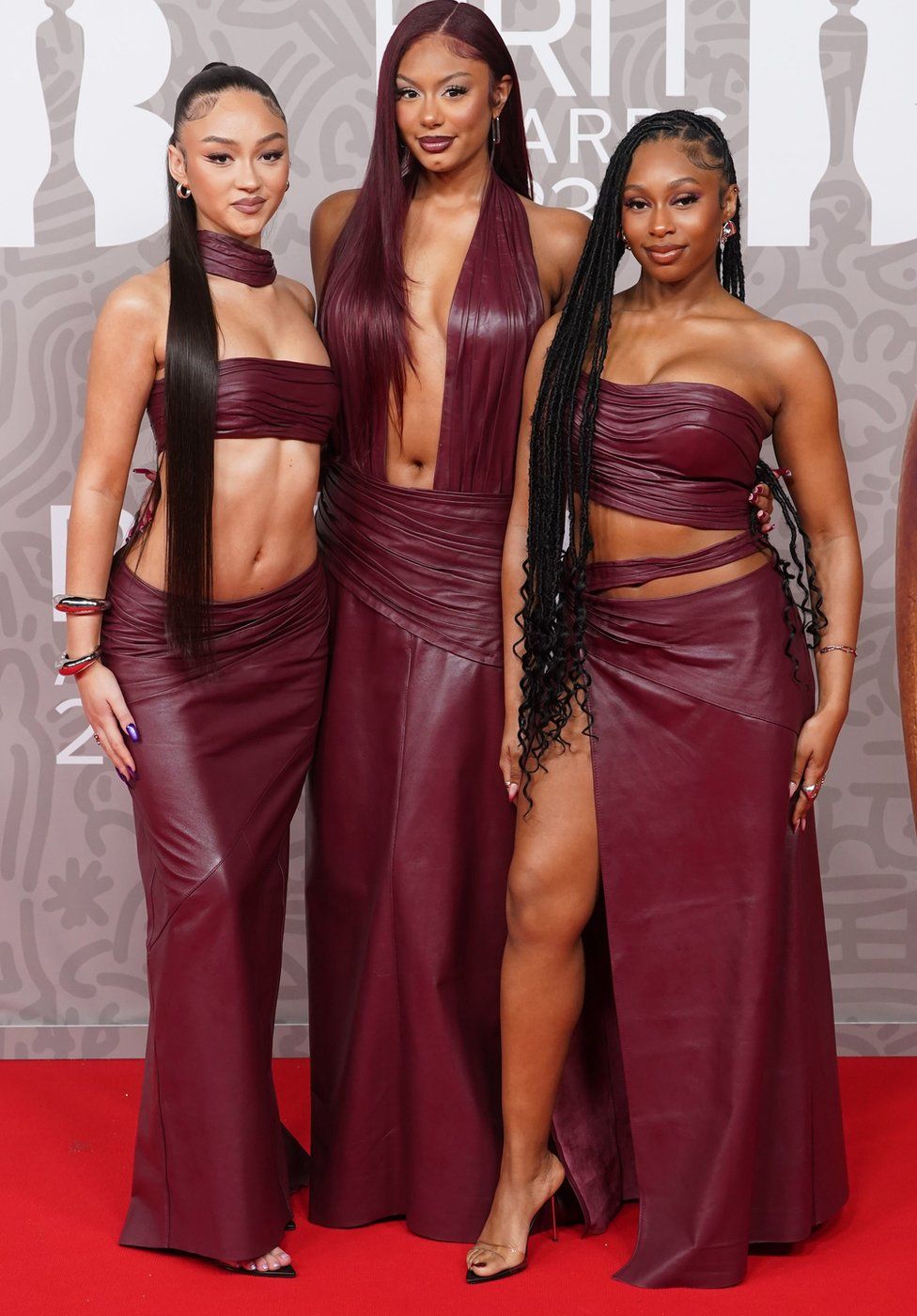 Lewis Capaldi, a singer, walked down the red carpet holding a massive, fictitious Brit Award.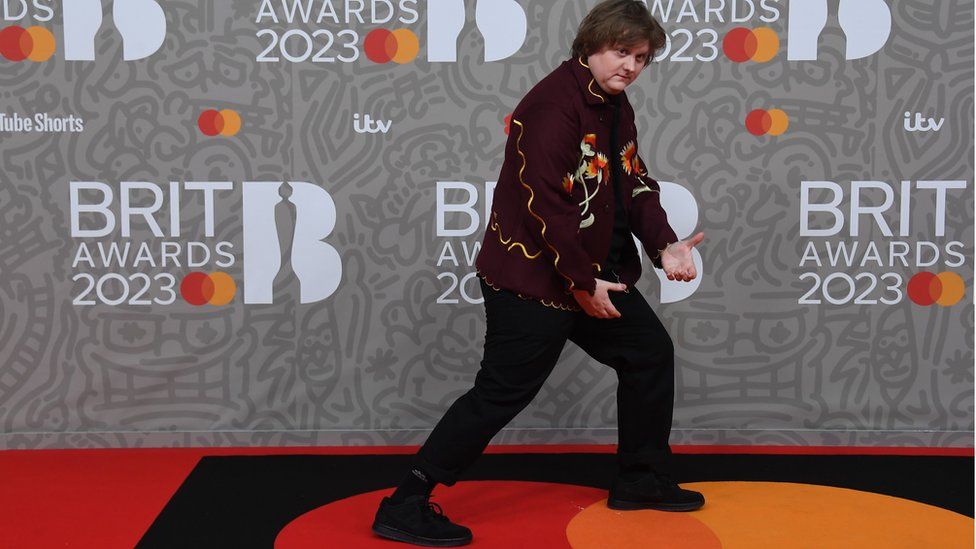 Fans of S Club 7 will have been thrilled to see Tina Barrett, Rachel Stevens, and Jo O'Meara lined up together in traditional full-length gowns.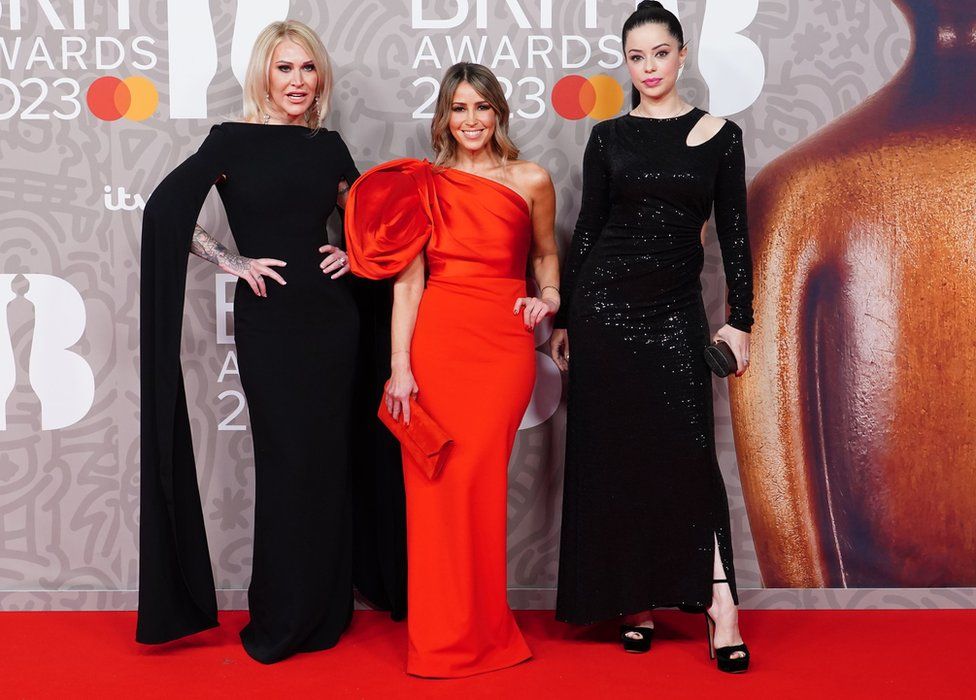 While this was going on, Keisha Buchanan, Mutya Buena, and Siobhan Donaghy of the Sugababes teamed up. Keisha, Siobhan, and Mutya were all dressed in sharp suits, while Mutya was wearing a black dress that showed off her body art.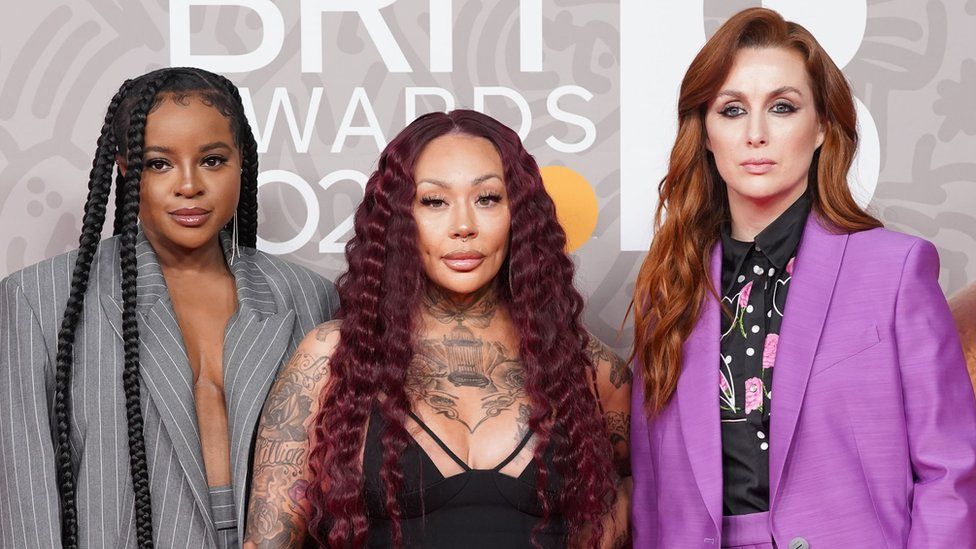 Michelle Visage, a judge on RuPaul's Drag Race and one of the red carpet livestream hosts, wowed in a patriotic outfit inspired by the Union flag.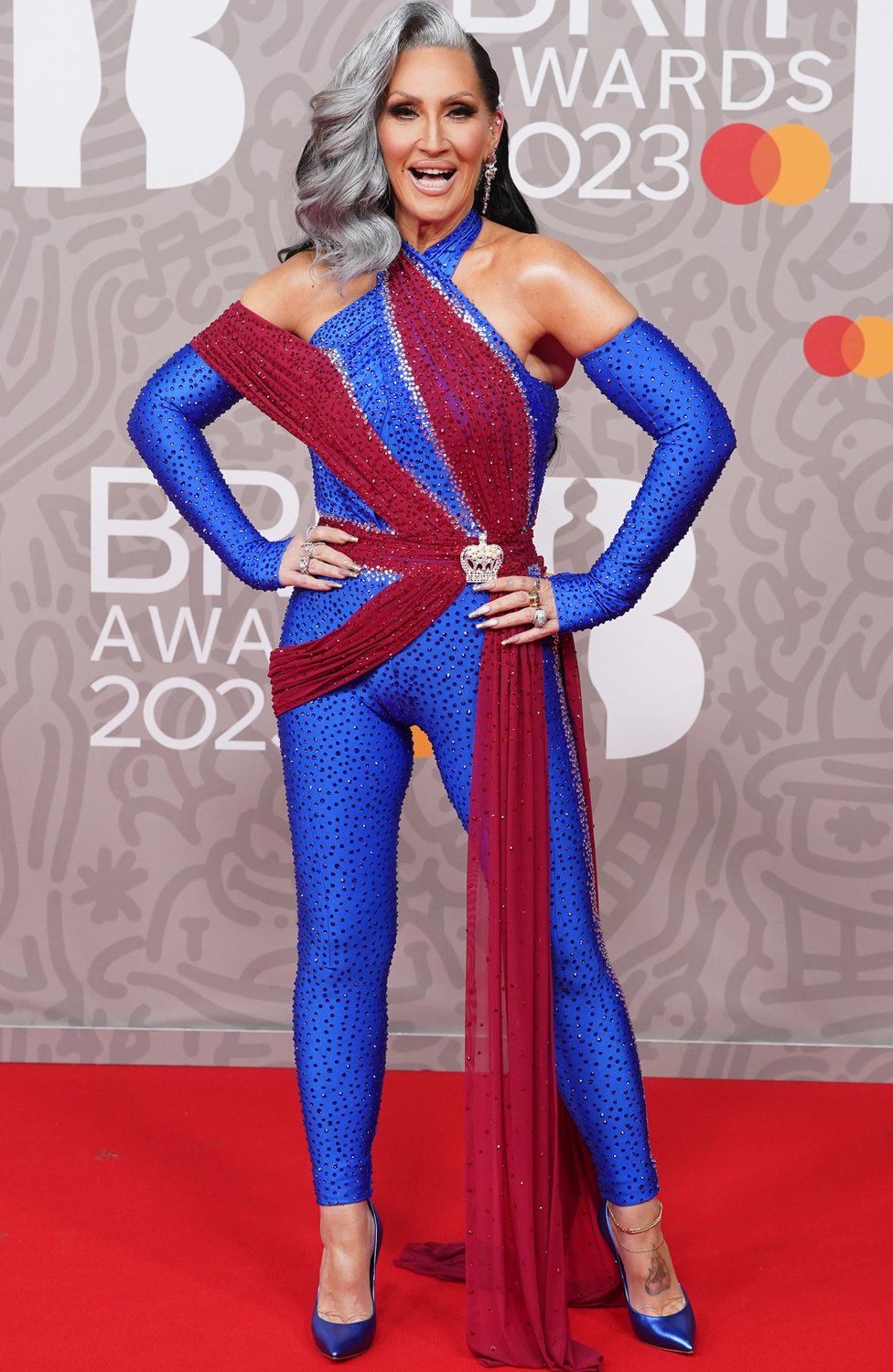 In some very high heels and a sophisticated black gown with a long train, Clara Amfo, who was co-hosting live from the red carpet for ITV2, looked fierce.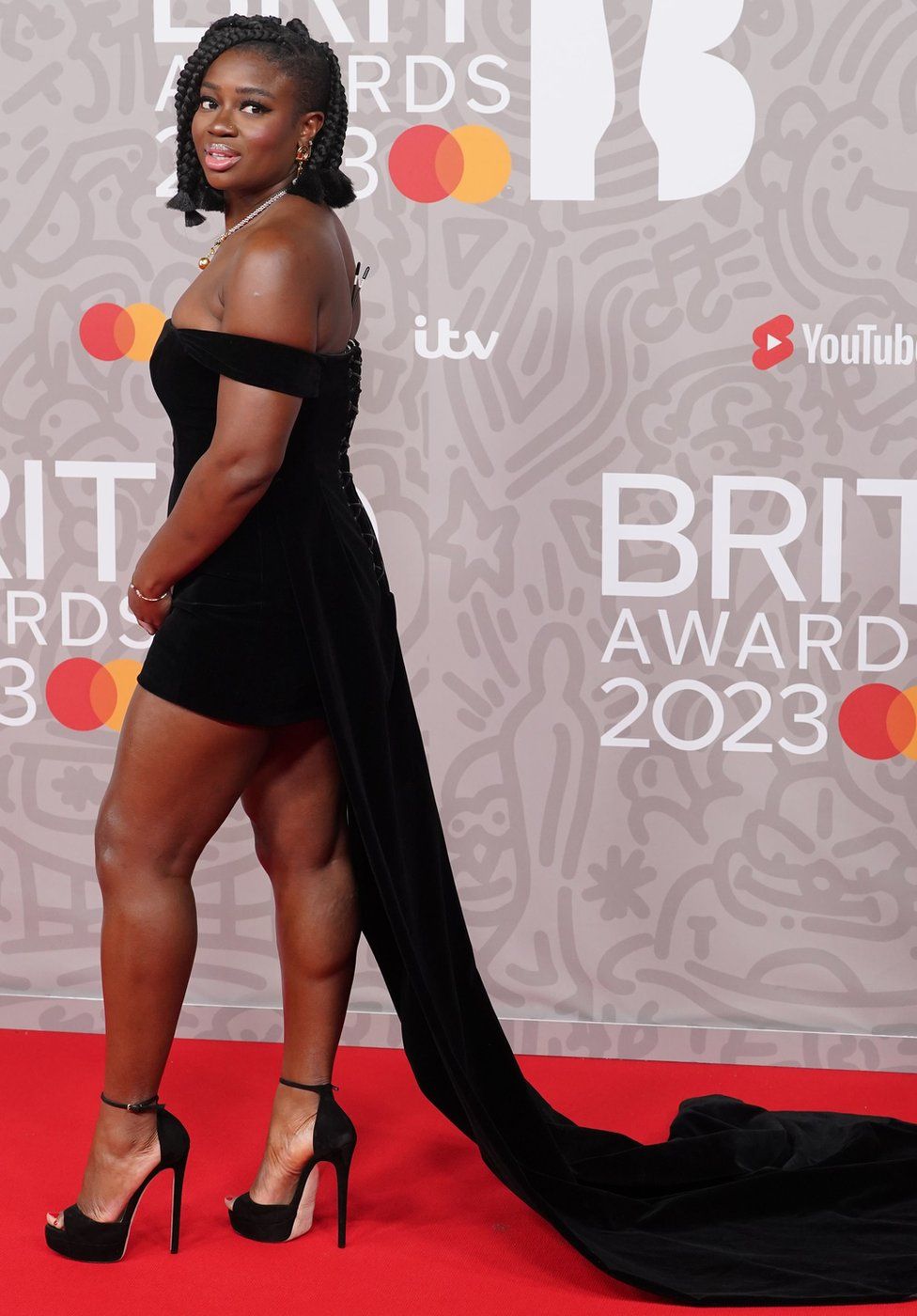 In addition to hosting the red carpet, Maya Jama wore black, gold jewelry, and a splash of glitter on the front of her fitted dress to coordinate with her earrings and shoes.