Long delays in urgent and emergency care have caused "significant distress" and harm, according to the health safety watchdog, for doctors, ambulance dispatchers, and other NHS employees in England over the past year.
When asked about their workplace, many of the staff members interviewed by the Healthcare Safety Investigation Branch (HSIB), which oversees safety in the English health system, "cried or displayed other extreme emotions," according to the HSIB.
The negative aspects of my job give me nightmares, flashbacks, and fear, but they can also make me agitated, sleepless, and occasionally careless about the danger I put myself in, one paramedic told the BBC.
Although she has worked in the ambulance service for more than ten years, Sarah—her real name is withheld—says the past 12 months have been the most challenging.
She recalled seeing cardiac arrests during the winter and assisting with them in hospital hallways and ambulances.
"I visited an elderly patient for four hours. Because there was no hospice or district nurse available, I had to decide whether to give them medications for an expected, painless death or to prepare the family. .
"I felt guilty that I had to leave before the end, but I had to move on to the next job because I had done everything I could. ".
Because they were not always able to assist the sickest patients, the HSIB discovered that NHS staff were reporting higher levels of stress, worry, and exhaustion.
In addition to gathering information from the NHS and other national organizations, it spoke with physicians, nurses, and other emergency personnel for an interim study.
Hearing the "emotionally charged feelings" of system employees forced it to alter the way it conducted the investigation.
Staff members of Aandamp;E spoke about making "challenging decisions" regarding which patients in waiting ambulances to bring into the hospital building for treatment in interviews and focus groups.
Ward staff members discussed the effects of not being able to discharge patients into social or community care, which "resulted in additional medical intervention and an extended stay in the hospital.".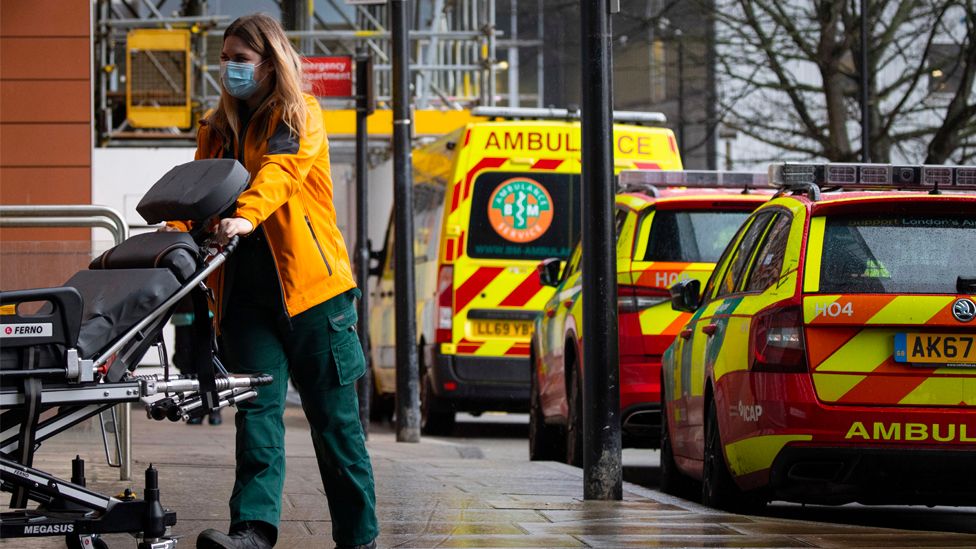 Responders to emergency calls described fielding repeated 999 calls from the same sick people who were waiting for an ambulance.
Because ambulances could not always be dispatched promptly, those dispatchers admitted to the investigation that it was common to worry "how many people are we going to kill today?".
One 999 call handler told the BBC, "One call really stuck with me. A man was calling for his wife who had fallen more than 50 hours earlier.
Because his employer had not given him permission to speak to the media, the handler preferred to remain anonymous.
They had been waiting so long that he had made the decision to drag her around the house on a rug, so that when she finally wet herself, she would be on a tile floor rather than the living room floor, he continued.
"I've had people call me in tears, beseeching me to send an ambulance, and I just have to tell them it will probably be several hours, if not more. ".
He referred to the amount of abuse his team endured over the winter as "phenomenal," including death threats and being "called every name under the sun.".
"I've seen coworkers try to soothe someone and apologize for the wait time only to be met with a wall of abuse," the witness said. I've seen colleagues sob after these calls are over," he said.
The HSIB reported that evidence of "strong links" between patient safety and staff wellbeing in the NHS was discovered during its investigation.
In the health service, it was stated that psychiatric illnesses such as anxiety, stress, depression, and other types of mental illness were frequently cited as the primary cause of staff absences.
The most recent data for September 2022 demonstrate that category alone was responsible for almost 500,000 full-time days lost in a single month and about 25% of all unplanned absences.
HSIB national investigator Neil Alexander said, "We heard words like 'demoralizing,' 'powerless,' 'hurt,' and'relentless' during our interviews with staff.
"If staff members are ill, they cannot work. As a result, other employees must fill in for them, adding to the system's stress and preventing teams from working as effectively and safely as they could. ".
Staff members also discussed how the pressure was affecting them outside of work, with many reporting difficulty interacting normally with friends and family. After trying days, some people who lived alone reported feeling lonely and hopeless.
According to the watchdog, employee assistance programs, occupational health, and other support services have "significant waiting lists.".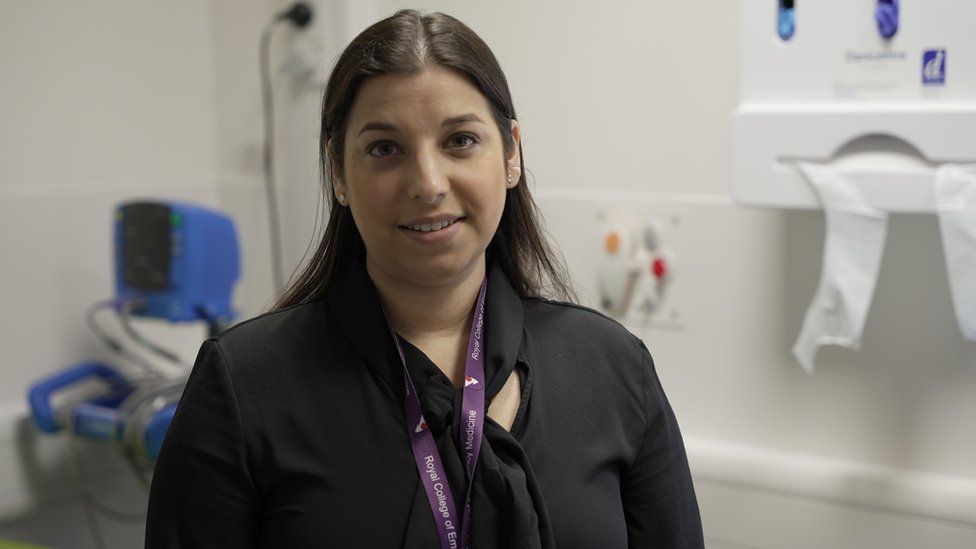 38-year-old physician and A. The frightening part is that there does come a time when the pressures are so great that you can no longer guarantee it.
"At the end of the shift, you can kind of crumble if you're on edge for 10 or 12 hours a day. Additionally, you can't always turn off, she said.
"I've experienced nights when it can be very difficult to fall asleep because you keep replaying the scenarios in your head. When you wake up in the middle of the night, you start looking for any distraction to take your mind off of it. ".
The record-breaking demand for urgent and emergency care this winter, according to a spokeswoman for NHS England, has presented "significant challenges" for NHS staff.
The NHS, she said, "takes staff health and wellbeing incredibly seriously with a range of support including dedicated helplines, wellbeing apps and coaching, as well as the option of flexible working." Safety for both patients and staff is crucial, she added.
In order to expedite hospital discharges and free up beds during the winter, the Department of Health and Social Care announced it had made an additional £750 million available in England.
A spokesman said, "We've released an urgent and emergency care recovery plan to further relieve pressure on hospitals by scaling up community teams, expanding virtual wards, and getting 800 new ambulances on the roads, along with funding for staffing to go along with that.
Kris Bramwell and Emma Pengelly contributed additional reporting.