A baby girl who underwent a liver transplant has been appointed an honorary director of an NHS trust.
Because of her dedication to promoting organ donation, Lottie Bryon-Edmond was chosen by the Torbay and South Devon NHS Foundation Trust.
At only five weeks old, she underwent a liver transplant, making her the youngest recipient in the UK.
Torquay native Lottie, who is now 11 years old, has raised money for a hospital memorial for organ donors.
Torbay Hospital selected Lottie to serve as its 2012 campaign poster girl.
After being diagnosed with neonatal haemochromatosis, a rare condition in which iron builds up in the body and severely damages the liver and other organs, she required a transplant as soon as possible.
Before the procedure, she was placed at the top of the UK's urgent transplant waiting list for 14 days after doctors warned she could have died at any time.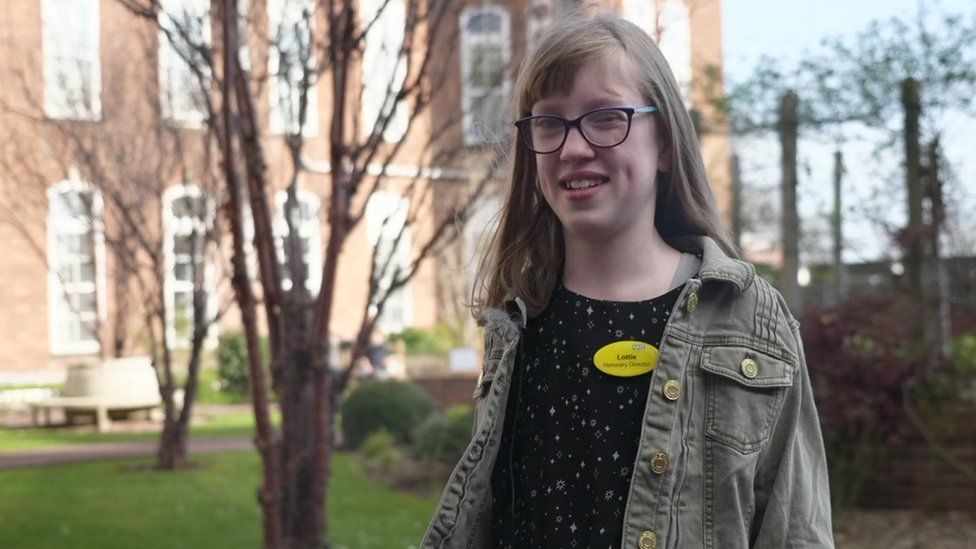 "When I was a little girl, I had a very severe liver disease, and I was doing my best to survive," Lottie said upon being named an honorary director of the hospital trust.
"All these great doctors took such good care of me, and when the time came that I needed it, my parents prayed for me to survive and I did, so right now I decided to help for a memorial at Torquay Hospital. ".
Lottie is "a little girl who has been through so much," according to Dr. Nikki Freeman, clinical lead for organ donation at Torbay Hospital.
Dr. Freeman stated: "Her work today is about celebrating the lives of those who have donated their organs in order to save others, remembering the individuals who have done so, and thinking of the families whose lives have been affected by organ donation.
She's a wonderful little girl. ".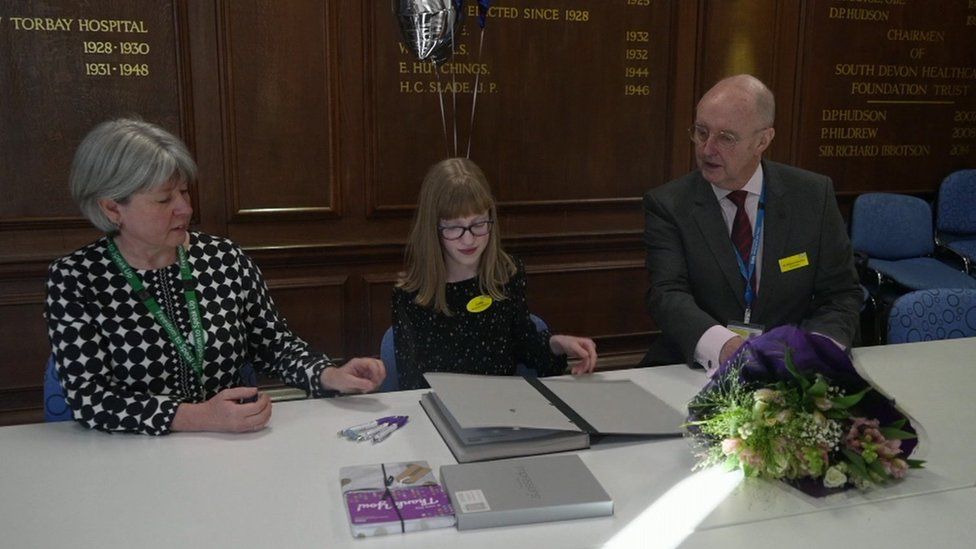 Lottie's mother, Julie Bryon-Edmond, said: "I believe it's crucial that there are numerous conversations about individuals who receive transplants.
"I think that's really, really important. There aren't, in my opinion, as many conversations [about] people who have donated.
"That's not to say that people who have had transplants aren't appreciative; it's just that this is a really great way for them to show their appreciation. And I have no doubt that it will be a real solace for the families.
. "