Through the use of "virtual wards," elderly patients in Hull are receiving medical care in the comfort of their own homes.
The trial is being conducted by the Jean Bishop Integrated Care Centre and includes in-person and video consultations with medical professionals.
Paramedics and general practitioners refer patients to the program. Reducing trips to A&E is the goal.
Preliminary data indicates that the virtual ward has cut treatment costs in half while accommodating up to 10 patients per day.
Dr. Libby Lloyd, a consultant geriatrician at the facility, claimed that keeping patients out of the hospital shortens the time needed for rehabilitation following treatment.
She said, "Unfortunately, visiting a hospital carries some risks.
"You are at a higher risk of delirium if your environment changes, such as if you go to the hospital where there is a lot of noise, it's completely different, and your family isn't there.
"Because your surroundings are comfortable and you are familiar with them, you are less likely to fall when you are there. ".
Every day, consultants, GPs, nurses, pharmacists, and other medical personnel participate in a virtual ward round via video conference.
The program has been in place for ten weeks, and it is anticipated that the service will be expanded to enable nurses to provide intravenous antibiotics and oxygen at home.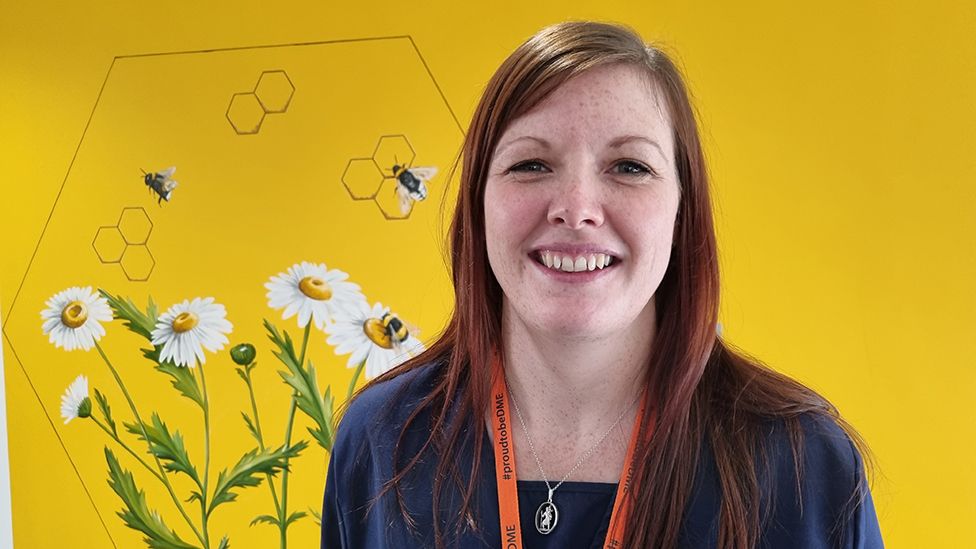 The virtual ward program was praised by John Kendall, 76, who suffers from liver, kidney, and heart issues.
"In the hospital, you don't get that," he said, "you get someone in every day to check everything.".
It may sound strange, but I don't want to pass away in a hospital. I'd rather pass away in my home, surrounded by my belongings and mementos.
. "