To commemorate the 75th anniversary of the NHS, knitters created 75 baby hats for a neonatal unit.
The "amazing" milestone was something Kathleen Jackson, 76, and her Knit and Natter group in Kippax, close to Leeds, wanted to commemorate.
The Leeds Teaching Hospitals NHS Trust had earlier made a request for hats from knitters and crocheters.
Additionally, Knit and Natter created a postbox topper with a teddy bear being cared for by two nurses and the words "75 YRS NHS.".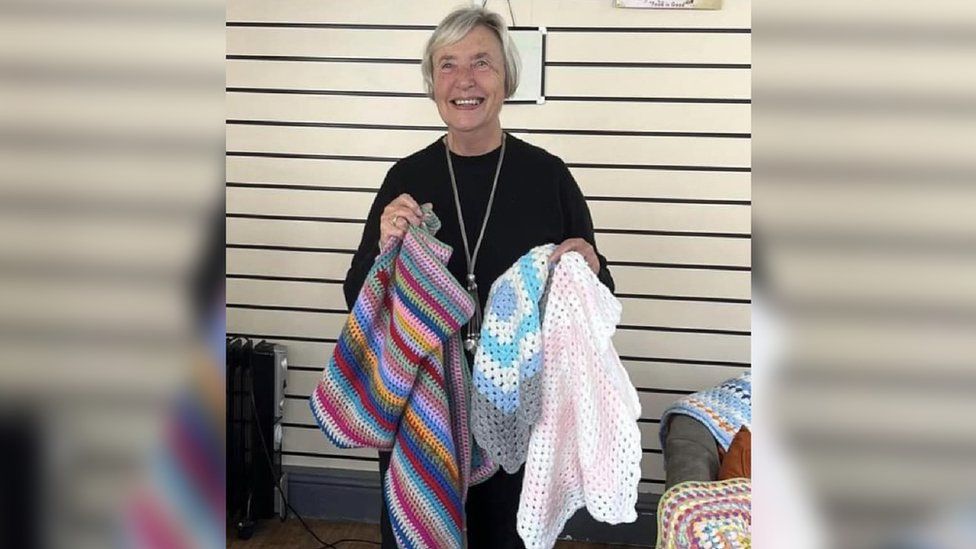 I know a lot of people who have been ill, and the NHS is fantastic, Ms. Jackson said. ".
She said that one group member brought 50 hats, and another 25 were added by others to reach the symbolic total.
The hats come in a variety of sizes to fit babies weighing up to 9 lbs (4 kg).
"I also sent two novelty hats," Ms. Jackson added. I sent a hat that resembled the coronation crown and another that resembled a Christmas pudding because I figured that would make them laugh. ".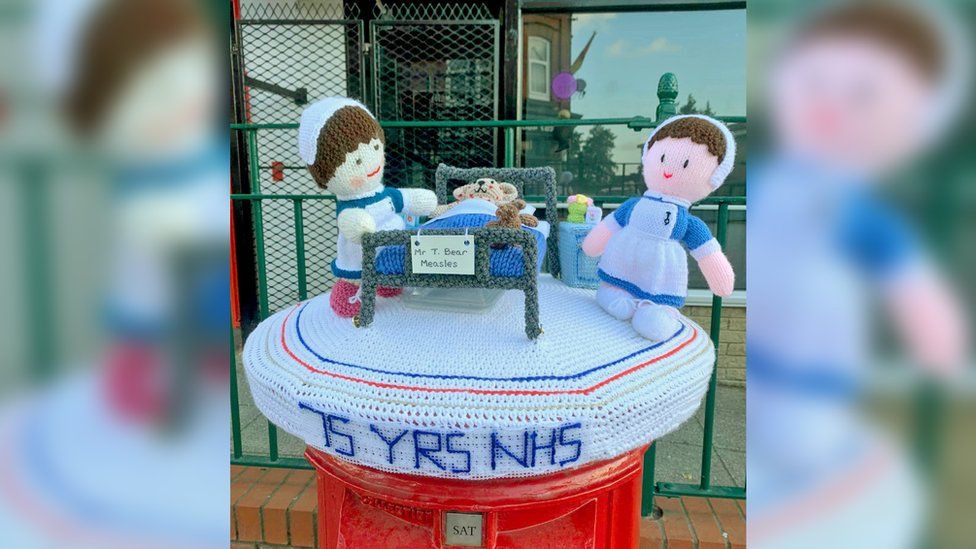 The group was thanked for their efforts by Rebecca Musgrave, head of nursing and midwifery at Leeds Teaching Hospitals NHS Trust.
When we ask for donations of handmade clothing or other items, a large contingent of talented and enthusiastic knitters and crocheters from Leeds always responds in a flurry.
"We must ensure that our newborns wear hats to help regulate their body temperatures. The best hats for keeping new babies warm and cozy are knitted hats. ".
According to Ms. Jackson, Knit and Natter's postbox topper is prominently displayed on Kippax High Street so that "everyone can see it when they pass."