During peak hours, the maternity suite at Watford General Hospital had nitrous oxide levels that were far above the permitted limits, according to a BBC investigation.
Air monitoring in February 2022 revealed levels that were 50 times above the safe level at almost 5,000 parts per million (ppm).
The hospital's trust reported that it had since put in place equipment to get rid of the gas.
It was one of several nitrous oxide incidents that NHS trusts reported to the Health and Safety Executive (HSE), according to data obtained through the Freedom of Information Act.
A request for the HSE's notifications under the Reporting of Injuries, Diseases, and Dangerous Occurrences Regulations of 2013 (RIDDOR) led to the disclosure of the information.
Between August 2018 and December 2022, seven NHS trusts and one private hospital reported 11 nitrous oxide-related notifications to the HSE, almost all of which concerned maternity units.
Later incidents occurred at the Princess Alexandra Hospital in Harlow and the Ipswich Hospital that were outside the requested time frame.
Following monitoring, a number of NHS trusts have decided to stop using Entonox, a nitrous oxide and air mixture used to provide pain relief for laboring women.
Basildon Hospital in Essex, one of the seven trusts that alerted the HSE, decided to stop giving out the gas for a second time last month due to difficulties maintaining low levels. It took staff 16 months to learn that levels had once reached 30 times the permitted level during monitoring.
Recently, Ipswich Hospital resumed using it, and the Princess Alexandra partially reinstated it.
The risk to expectant mothers and visitors is minimal, according to the Harlow hospital, because the exposure is only brief and its effects dissipate quickly.
Due to extended stays in impacted areas, however, staff members in these units face uncertainty, with particular worries about Vitamin B deficiency as a result of exposure.
NHS administrators acknowledge that there is "limited research on the occupational exposure to Entonox, and the potential long-term health risks this may pose," although at least one expert has downplayed the risk.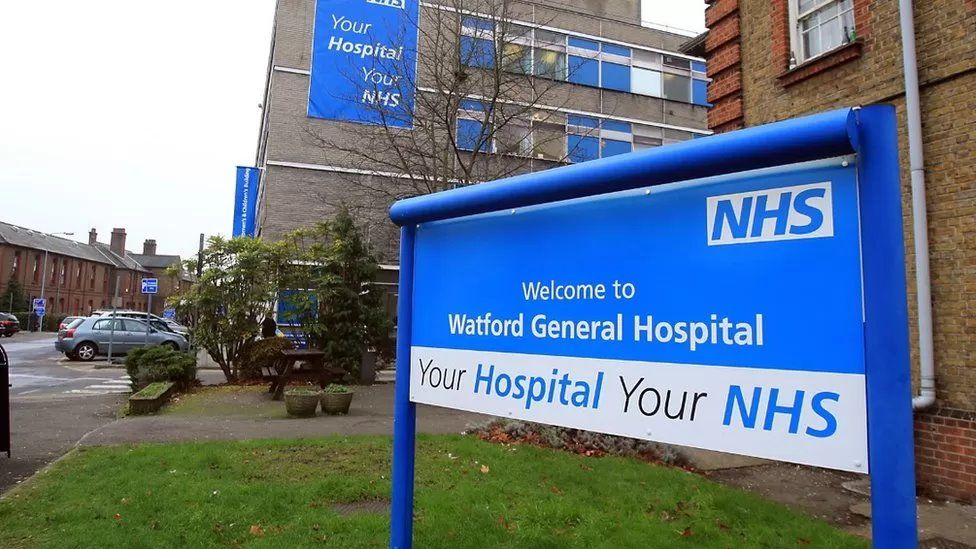 Watford General's delivery suite had an average concentration of 350 ppm, with peak readings "just below 5,000 ppm," according to monitoring conducted between February 21 and February 24, 2022.
The Control of Substances Hazardous to Health (COSHH) regulations specify that 100 ppm is the legal limit.
Several months prior, in October 2021, West Hertfordshire Teaching Hospitals first learned of problems at Watford, according to chief nurse Tracey Carter.
According to her, "the infrastructure of our estate prevents us from installing a mechanical ventilation system, but we have installed machines that efficiently remove used anesthetic gas from delivery rooms to ensure patient and staff safety. ".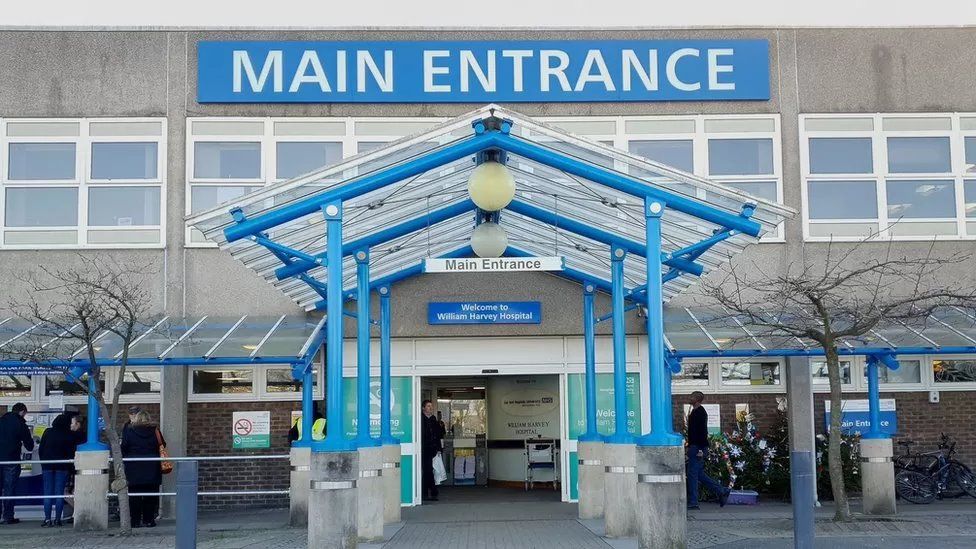 Hundreds of midwifery trainees at two hospitals in Kent may have been exposed to illegal levels of nitrous oxide, according to data from the HSE.
The HSE was informed about 36 of Canterbury Christ Church University's students who were interns at the William Harvey Hospital in Ashford and the Queen Elizabeth The Queen Mother Hospital in Margate.
Blood tests performed on the hospital's staff revealed that they had been "over-exposed," and the East Kent Hospitals Trust notified the university that it was "reasonable to assume our students will have been over-exposed too.".
According to the university, it takes the health and safety of its students "extremely seriously.".
When it was informed, it claimed that "as soon as we assessed the information we had been provided," placement students were immediately moved out of the labor ward.
The statement continued, "Students have now fully returned to their placements based on assurances provided by [East Kent Hospitals].".
On November 24, 2022, according to East Kent Hospitals Trust, Entonox use in the William Harvey delivery unit was discontinued.
By the end of the following week, it was stated in a statement. "The temporary solution was in place," was followed by the statement, "a permanent solution will be installed over the next two months.".
The HSE was also notified of an accidental nitrous oxide leak in 2018 at the Great Western Hospital in Swindon after sampling revealed elevated levels in the delivery rooms.
Following readings of 120 ppm and 143 ppm, scavenger systems, an air purification system, were installed at the Rushey Birthing Unit in Reading in 2021. Additionally, the ward was briefly shut down.
After "massive amounts" of nitrous oxide were released from a tank in May 2022, two employees at the Spire Hospital in Southampton reported developing hives, a type of skin rash, and burning sensations.
At the Northwick Park and St Mark's Hospital in Harrow, a lorry carrying scrap severed a medical air pipeline as it passed under a bridge, releasing 126,000 liters of the gas into the atmosphere. .
All of them have been contacted for comments.