A Nigerian physician testified in court that he lied about a kidney donor because he was "desperate" for his own procedure to proceed.
The 51-year-old doctor Obinna Obeta is charged with taking part in an international criminal conspiracy in a scheme to traffic organs.
The Old Bailey learned that in 2021, Dr. Obeta traveled with a donor from Nigeria whom he misidentified as his cousin.
He denies violating anti-slavery laws.
Ike Ekweremadu, a former Nigerian politician, is accused of bringing a man to the UK so that he could donate a kidney to his daughter Sonia.
To arrange or facilitate the young man's travel to Britain with the intention of utilizing him in May 2022, Mr. Ekweremadu, his wife Beatrice, 56, and daughter Sonia, 25, deny conspiring.
Dr. Obeta is charged with being a part of the scheme.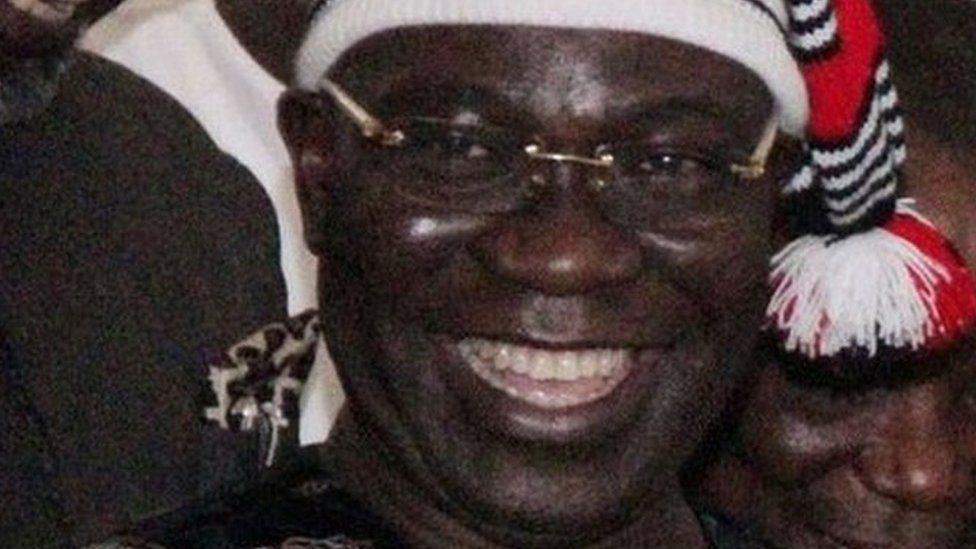 On Monday, the court heard testimony about how Dr. Obeta underwent a successful kidney transplant in the UK in 2021 with a donor who traveled from Nigeria and was reportedly his cousin.
Dr. Obeta responded that the man was not his cousin when questioned by Sally Howes KC, his defense attorney.
Not by blood, I assure you. Dr. Obeta said, "I want to apologize for that.
He continued, "At that point I was really desperate to survive.
Dr. Obeta responded, "I'm not proud of that," when asked if he acknowledged that calling him a cousin was a lie. ".
Dr. Obeta testified in court that he maintained contact with the donor after the operation but denied having offered the man any payment or other form of reward for his kidney.
At this point, Dr. Obeta said, "He was more like my son.".
The court was informed that Dr. Obeta had gotten in touch with his donor following the operation to see if he could identify any additional potential donors.
Others came to mind as well. Dr. Obeta stated that the task was not simple.
He testified before the court that while some donors might not have the right kidneys, he needed to know their motivations.
The Ekweremadu family, who needed a kidney for their daughter Sonia, has been accused by the prosecution of trying to repeat the procedure Dr. Obeta successfully used with them.
The Old Bailey previously learned that the potential donor, who cannot be named for legal reasons, fled after Royal Free Hospital medical staff determined he was not a good candidate.
Another street vendor is allegedly recruited by Dr. Obeta at that point to serve as a potential donor for Sonia Ekweremadu.
The Modern Slavery Act accusation is refuted by each of the three defendants.
The trial keeps going.