More than 50,000 people have died and many more are homeless as a result of the recent devastating earthquakes that struck Turkey and Syria. For those involved in the tragedy, both directly and indirectly, it has had a terrible impact on their mental health. The BBC has spoken with rescue workers, survivors, and experts.
We arrived in Antakya after midnight, moving through pitch-blackness in a city that had been completely destroyed.
Our car broke down, and the replacement driver was unwilling to take us into the city.
It had been three days since the earthquakes had struck southeast Turkey. Our group traveled from Maras, the epicenter of the earthquakes. The number of confirmed fatalities had already reached thousands, and it has since continued to rise.
The constant siren of ambulances resounded through the debris as we made our way down the main road into Antakya. All of the traffic was backed up for miles, preventing volunteers, bulldozers, and aid trucks from moving. In the bitter cold, there was complete anarchy.
Working on a four-story structure was Burak Galip Akkurt and his group from Turkey's voluntary rescue organization, Akut. Five of the ten suspected survivors were children, with the remaining two adults.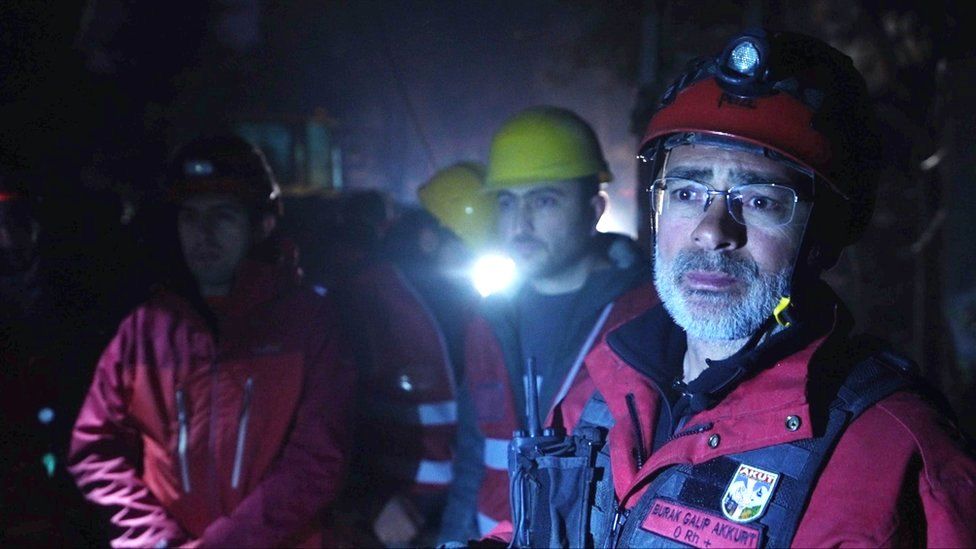 The question "Can anyone hear me?" was shouted as their torches pierced the darkness of the wreckage. It has become so commonplace that it pierces Turkey like a knife.
They waited in complete silence, hoping to hear even the tiniest voice return their call or even just the sound of a simple motion, such as a finger tap or a click.
I asked Burak quietly, "How does that make you feel, when you hear a voice coming from under the rubble?
He explained that he needed to be emotionally detached in order to continue the rescue operation, but that once the mission was complete, it would hit him and he would need psychological counseling to deal with everything he had seen.
"Getting over what you've seen is not very simple. Both traumatic and dramatic events are involved. ".
They were working on an apartment building that night, but nobody made it out from under the debris.
I ran into Dilek Eger the next day. She spent eight hours trapped before being freed from a building in the neighboring town of Iskenderun.
"There was a very strong tremor. I jumped out of bed and sprinted to my parents' room. My voice was filled with screams. But my mother, father, and brother all kept quiet. I thought I was going to go insane," she admitted to me.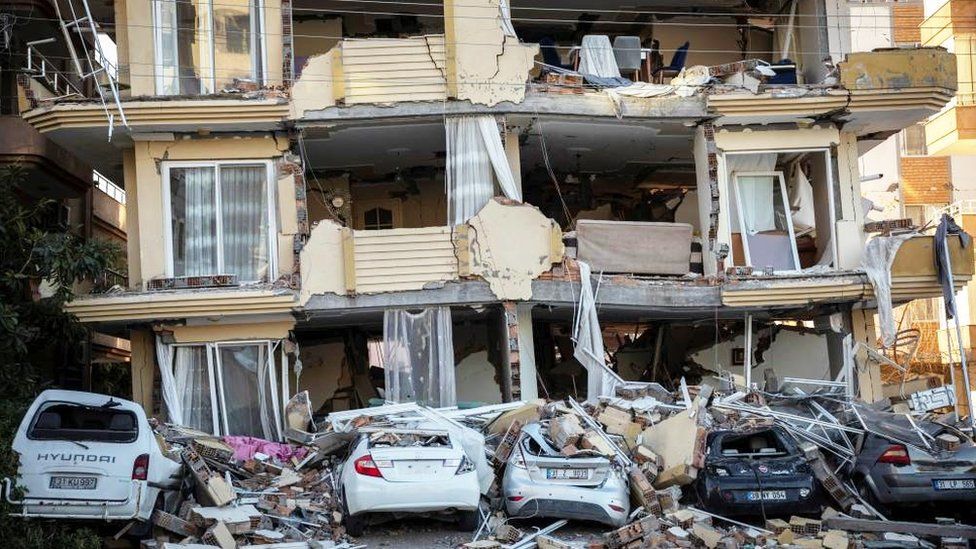 Under the debris, Dilek's brother and parents perished. Only the top of her head was visible as she was trapped among the shattered glass. With just his bare hands and a knife, a family friend was able to recognize her and save her.
For the first two days, she was completely unable to cry, but as she sat on the sofa in her grandmother's living room and softly explained her situation to me, she was able to cry.
She started crying as she kissed and petted a photo of her mother and herself holding hands.
She remarked, "My mother passed away in my arms.". "She saved me even as I was dying because she was on top of me. I had no power to help her.
My dad was in pain, and my brother was confined to the adjacent room. The end of the world occurs at this point. Everyone you care about is passing away right in front of you. I don't feel resentment or anger. Just feeling so bare. ".
Dilek is one of the tens of thousands of survivors of the earthquake, but now she must deal with a life that might be permanently altered.
I got a text message this week from another survivor. "Those of us who are currently alive will remain beneath the rubble until the day we die," he wrote. ".
According to psychologists, those who have survived such a traumatic event will go through different stages. The initial shock, anxiety, and fear will soon give way to a state of denial.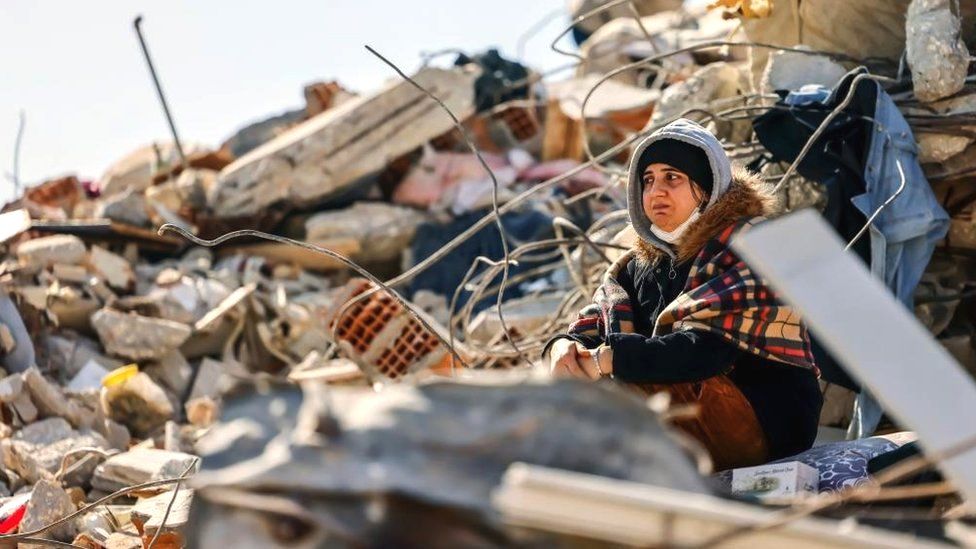 According to Cagay Duru of the Turkish Psychologists Association, dealing with a trauma of this magnitude is difficult, but talking about it and expressing one's feelings and thoughts about what has happened should be the first step toward healing.
He cautioned that if psycho-social support was not provided to those who needed it during this grieving process, many people might develop serious disorders like post-traumatic stress disorder (PTSD), depression, or substance abuse.
"We must all ask one another: "How are you? Is there anything I can do to help you?
"We must declare: I am at your service. We must convey the idea that we are with those in need and are attempting to comprehend their situation. We must also convey that we are there to listen to them, to assist them, and to share all of their feelings. ".
Normalcy, he cautioned, wouldn't mean life would go back to how it had been before the earthquake; rather, it would mean a new normal. The establishment of that new normal would require time.
But when more earthquakes struck the already devastated town of Hatay, the difficulty of that task was highlighted.
Even though these were not as powerful as the first two, terrified people were out in the streets sobbing in despair and fearing that their nightmare would never end. Some people were indignant and questioned what else could have been done to save lives.
Although I am now in Istanbul and have left the disaster area, I am still surrounded by trauma and am glued to my phone and TV like millions of other people.
People here can't help but wonder: Will they experience the same tragedy in the future? What can they do to prevent it? as Turkey's largest city is situated on a significant fault line.
Another of Turkey's major challenges has emerged as grief sets in: mass trauma and how to handle it.