A group of firefighters who assisted with search and rescue operations after a devastating earthquake in Turkey have returned to the UK.
After a 7.8-magnitude earthquake struck on February 6, it is now known that more than 44,000 people in southern Turkey and northern Syria died.
A UK team of experts that searched "hundreds of buildings" included nine Hampshire firefighters.
"Like nothing any of us have ever seen," the Hampshire Fire Service exclaimed.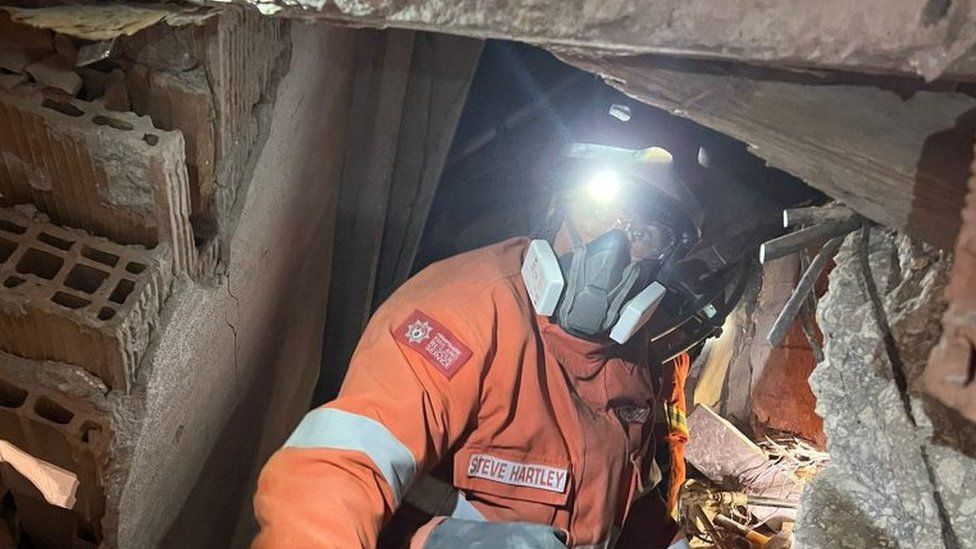 In Hatay, Turkey, the UK International Search and Rescue (UKISAR) team included the firefighters from Hampshire and Isle of Wight Fire and Rescue Service (HIWFRS).
According to HIWFRS, "one difficult and complicated rescue took more than 20 hours to complete, as the HIWFRS team worked with their colleagues to free two people from the hotel's collapsed ruins. ".
The team members assisted in finding and rescuing a number of survivors under what the service called "grueling conditions.".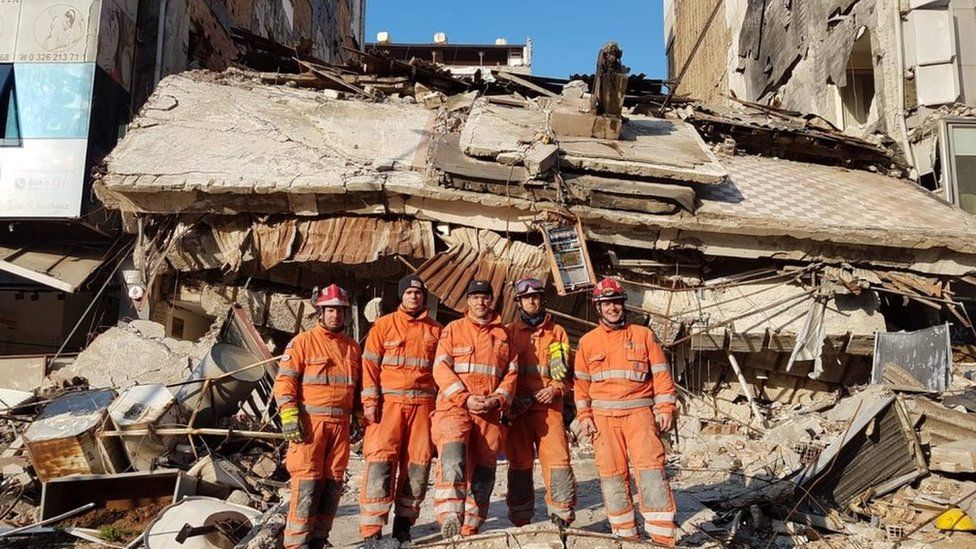 The team leader of the HIWFRS, Robin Bates, stated: "Experiencing it firsthand was unlike anything any of us had ever experienced before, and our hearts go out to those who have been impacted.
"People out there have lost everything; some of them have nothing, but they kept trying to feed and clothe us and help us in any way they could. ".
The deployment, according to him, proved the value of "highly skilled firefighters" who can react quickly to a major disaster.