Harry Styles, a British pop star, put a sweaty sneaker full of water to his lips on Monday night in front of 30,000 yelling Australian fans.
He grimaced and said to the Perth stadium, "This is one of the most disgusting traditions I've ever heard of," before downing the beverage to deafening chants of "shoey, shoey, shoey.".
Styles told the boisterous crowd that after swallowing, he felt "like a different person.".
He shook his head and admitted, "I feel ashamed of myself. I'll have a thorough discussion about this with my therapist. At length!
Styles is merely the most recent foreign celebrity to be subjected to the dubious Australian trend known as the shoey, which involves consuming a liquid, typically alcoholic, from a shoe.
F1 driver Lewis Hamilton, actor Sir Patrick Stewart, and a plethora of musicians, such as rapper Post Malone, country singer Kasey Musgraves, have all indulged while visiting the nation, typically at the urging of Aussie supporters.
But the trend is contentious. Many Australians believe it to be stale, disgusting, and "blokey"; an embarrassing trait for the nation to be known for.
Others claim it's a harmless form of entertainment that has its roots in Australian culture, which values self-deprecating humor and a sense of equality.
Nobody is exactly sure where the shoey came from.
Liz Guiffre, a lecturer in communications at the University of Technology Sydney, told the BBC that "like any cultural tradition, a few people try and claim it.".
Soldiers allegedly performed shoeys during the World Wars, just as Russian ballet stars allegedly did in the distant past.
But the earliest incident of which Ms. Guiffre has discovered photographic proof occurred in 1951. During a press conference at the Ritz Hotel in London, American actress Tallulah Bankhead was photographed drinking champagne from her heel.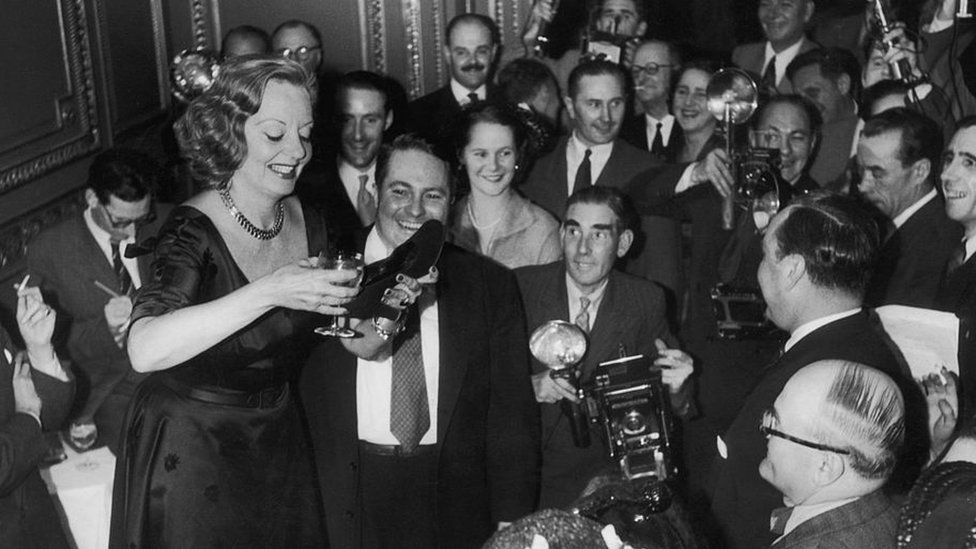 But what began as an exhibition of "opulence" eventually turned into something "silly," according to Ms. Guiffre, in Australia.
The shoey is a relatively new phenomenon in Australia, according to Mark Gwynn, who has been researching the word to add to the official Australian National Dictionary.
The earliest mentions he can find are from 2010, when the shoey was popular at parties and sporting events as well as being connected to the Australian punk music scene. Usually, it's done to mark a special occasion.
The idea that I just completed a particularly difficult task and am now going to drink from the shoe that got me there is a triumph over adversity, according to Ms. Guiffre.
But according to both researchers, Daniel Ricciardo, an Australian Formula One driver, undoubtedly popularized the shoey in 2016—both the word and the act. He increased its global exposure and made it his signature race celebration.
Only since then has its popularity skyrocketed.
Hannah Green, an Australian golfer, drank a shoey to celebrate her first victory on home soil earlier this month, and Nedd Brockman, who ran the length of Australia last year, finished with a cocktail with sock flavor.
According to observers, the shoey represents Australian values.
The modest gesture contributes to Australia's well-known aversion to "tall poppies," according to Ms. Guiffre.
You're saying, "I'm not up myself," which lacks all dignity. We want people to succeed, but we also don't want them to be arrogant or overly proud. ".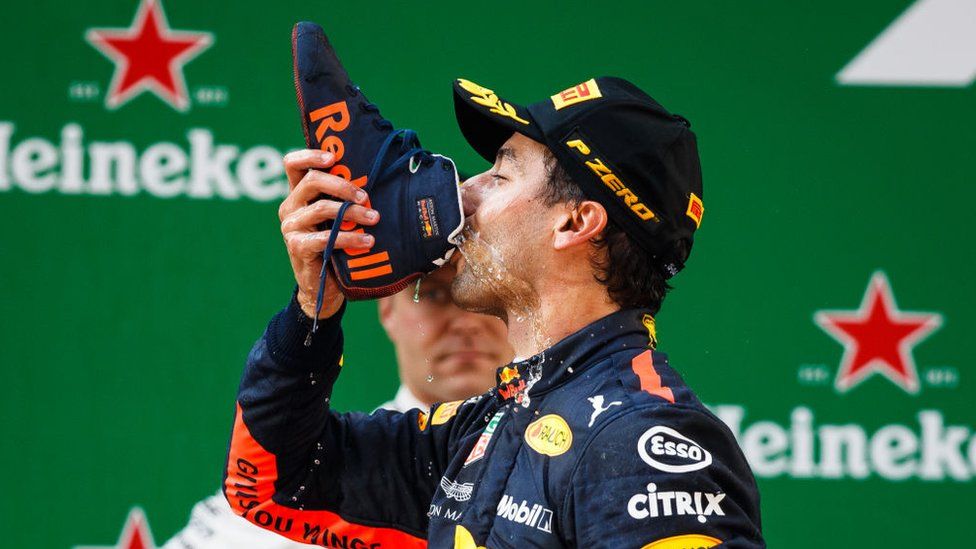 Mr. Gwynn claims that it is also a tribute to Australia's sense of humor, sense of adventure, and drinking culture.
There is no violence here. It isn't necessarily sexist, racist, or anything else. It's a laid-back, outrageous bit of fun. ".
But many Australians think it's repulsive. These critics assert that the trend is stupid and no longer shocks people.
According to Mackenzie, watching Styles guzzle shoe juice on TV made him uncomfortable. The 24-year-old says the trend has not held up well over time and describes himself as a "reformed alternative vessel enthusiast." He is too ashamed to give his last name.
"I don't know if I've never done a shoey or if I've successfully blocked out the memory of doing one. ".
"However, shoeys are out, and good hygiene is in. ".
A shoey can harbor a variety of dangerous bacteria, such as those that cause staph infections, despite the fact that the risk is relatively low.
Additionally, detractors claim that the shoey pays too much homage to outdated stereotypes of Australia.
They describe it as "blokey," "lowbrow," and contributing to the stereotype that Australians are "bogans," a term used locally to describe an uncouth person of low social standing.
According to Ms. Guiffre, there has been online criticism that the situation is somewhat disrespectful and that we are not treating an international guest appropriately.
However, nobody forced him to do it. Harry should be alright, in my opinion. He's wearing gorgeous Gucci shoes, which are probably cleaner than the mugs of coffee that you and I have on our kitchen counters. ".
The star's beverage of choice completely astounded Brooke Littler, who was watching Styles perform on Monday night from the front row.
I'm shocked that he actually carried it out. He wasn't going to, in my opinion. ".
She wasn't horrified or ashamed, though.
She claims that shoey demands have become a common occurrence at the majority of concerts she has attended recently, and while the singer obviously "hated" it, she believes he should be commended for defying the trend.
I find it to be pretty disgusting, and I'm not sure why it's a thing, but I enjoy watching others do it. ".
But you won't see her taking part in it anytime soon.
"Honestly, I wouldn't perform one unless Harry Styles asked me to.
. "