A family of musicians who left Ukraine last month has announced that they will keep on performing music to help those who remain in the nation.
Vera, the couple's 7-year-old daughter, and Konstantin and Daria Naumenko's family have relocated to Earls Barton in Northamptonshire.
They perform in the Sunrise rock band and have been holding concerts in their new house to raise money for Ukraine.
Mrs. Naumenko claimed that it "became too much" for the family to continue living in the nation.
Sunrise has put out four albums and shared the stage with the Ukrainian Armed Forces Orchestra in Kyiv in 2018.
Just before the war began a year ago, the couple began construction on a new recording studio and completed one of the rooms.
They claimed to have relocated to a village outside of Kiev but that they made the decision to travel to the UK in December.
According to Mrs. Naumenko, "It was a very [a] hard decision for me because I didn't want to leave Ukraine for a long time but I knew it was dangerous.
"We have a daughter, and we are accountable. ".
Since moving to the UK, the couple, who are both band singers, have continued to play and give performances.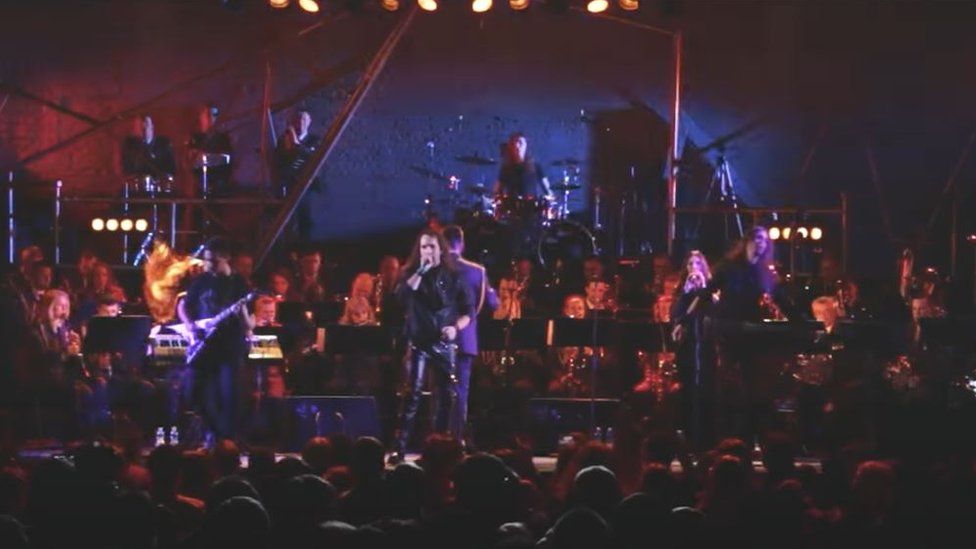 Keyboardist Mrs. Naumenko said: "I believe that music inspires and motivates people generally, and we work to do this. For ourselves, we had to leave our country and are aware that it is in danger, and our music supports us in this.
"A lot of our songs are about Ukraine and the struggle of the Ukrainian people, and [the songs] try to encourage people and give them hope.
"We hope the war will end soon because it is very difficult to be apart from your country while people there are still dying. ".
Now, following in their parents' footsteps, their daughter composed a song while she was still a wartime resident of Ukraine.
Vera is a very musical young lady who wrote a song on her own, according to Mrs. Naumenko. "As a family, we play music [all] the time.".
Vera "likes to sing it very much," she said, adding that the song was about Ukrainians and Ukrainian soldiers.