The allegations of sexual abuse on tea plantations, which were made public by a BBC report, have prompted an inquiry from Kenya's parliament.
Beatrice Kemei, a lawmaker, said she was "utterly shocked" as she watched the report.
At plantations run by two British companies, Unilever and James Finlay, the BBC discovered that more than 70 women had been abused by their managers.
The businesses claim they are shocked by the allegations and have suspended the three in question managers.
The allegations were called "appalling" by the Fairtrade Foundation, and the investigation by BBC Africa Eye and BBC Panaroma was called "nothing less than a MeToo moment for tea.".
According to Ms. Kemei, a woman representative for a region of Kericho county where tea is grown, the report brought attention to the "entrenched" sexual harassment at "tea multinationals operating in our country.".
Beatrice Elachi, a member of parliament, criticized the continued occurrence of such incidents.
"As a woman, a leader, and a Kenyan citizen, today is a very challenging day for me. Today I was reminded that slavery still exists in this country; I cannot understand why a man has been abusing women in tea plantations for 30 years and nothing has been done, she was quoted as saying by the local media.
Gladys Shollei, the deputy speaker, gave a committee of MPs two weeks to finish its investigation of the claims.
One woman who participated in the BBC investigation claimed that her supervisor had given her HIV after pressuring her into having sex with him.
Another woman claimed that until she consented to having sex with a divisional manager, her job was suspended.
He wants to have a sexual relationship with you, then you land a job. It's just torture, she said.
James Finlay and Co.'s recruiter invited a BBC undercover reporter to a job interview while they were both dressed as job seekers.
It turned out to be in a hotel room, where the recruiter—who has spent more than 30 years working on Finlay's plantations and has been described as a "predator" by several women who spoke to the BBC—pinned her up against a window and demanded that she strip off.
You'll get some money first, and then you'll get a job. I helped you; now help me, he urged.
We'll lay down, finish up, and leave. Once here, you begin working. ".
Similar allegations were made against Unilever over ten years ago, and as a result, the company established a reporting system, a "zero tolerance" policy toward sexual harassment, and other measures. However, the BBC discovered evidence that sexual harassment claims were not being investigated.
Women who worked on tea farms owned by both businesses were interviewed by the BBC's Tom Odula. A number of people told him that because there is so little available work, they are forced to give in to their bosses' sexual demands or risk going without pay.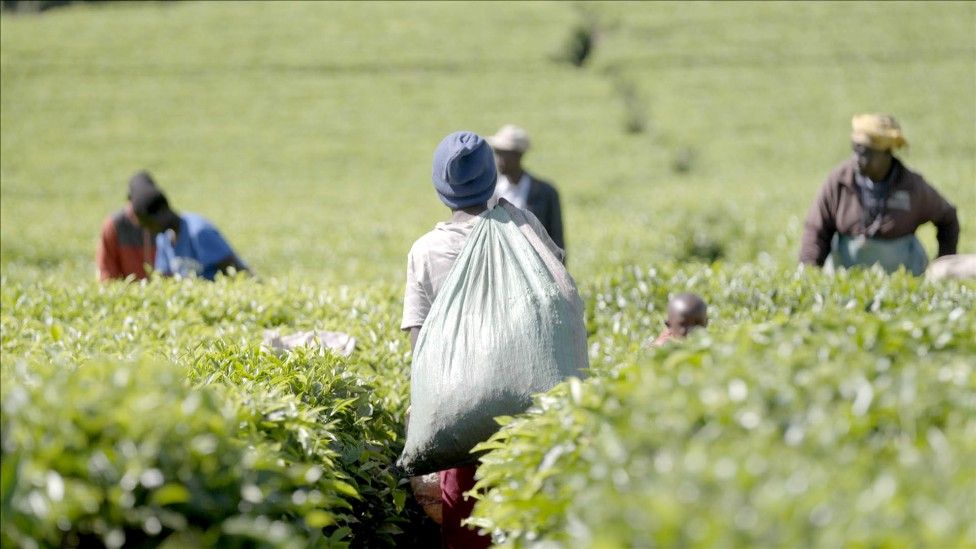 Tesco, a British supermarket chain, stated that it takes the accusations "extremely seriously" and is in "constant dialogue" with Finlay's to ensure that "robust measures" are taken.
Sainsbury's, a different supermarket chain, responded to the BBC investigation by stating: "These horrifying allegations have no place in our supply chain. " .
In a revised, updated statement released on Monday, it promised to "take robust action to safeguard workers" in its "tea supply chain. ".
On Monday, Starbucks released a statement expressing "deep concern" and announcing that it had "immediately taken action" to stop buying from James Finlay.
John Finlay. According to the company, it was looking into whether or not its Kenyan operation had "an endemic issue with sexual violence.".
The allegations, according to Unilever, have "deeply shocked and saddened" the company. While the BBC was covertly filming, the company sold its Kenyan operation.
A "full and independent investigation" had been ordered, according to the new owner, Lipton Teas and Infusions, who also announced the suspension of two managers.