Every two weeks, a man travels to Ukraine to aid soldiers and civilians. He said that despite being hit by a missile, he will continue his work.
After a missile hit the front of his hotel, Harley Whitehead of Burnley spent four hours hiding in a basement.
The windows were blown out by the "bit of a cough," he claimed, but thankfully no one was hurt.
He is bringing supplies with him, including first aid kits, body armor, drones, and radios, when he leaves for Ukraine on Tuesday.
Mr. Whitehead is a member of an organization called East Lancashire 4 Ukraine that has been collecting donations for Ukrainian refugees.
They have previously provided surgical supplies, burn and wound dressings, and medications, but they are currently providing non-lethal supplies to the forces because they "need it more than the civilians.".
He declared: "That's our top priority because they're really struggling because fighting has become so bad over the east that it's actually the worst it's ever been. ".
Former English teacher Mr. Whitehead spent three years living and working in Kiev.
Going back, he claimed, was "not at all terrifying" because "I study the live war map, I speak to people on the ground, and I trust myself.".
Given the size of the country, "you wouldn't even know there's a war going on" in some areas of Ukraine, he claimed.
"Things change significantly when you're in the east; it's completely dark, and nobody is out on the streets.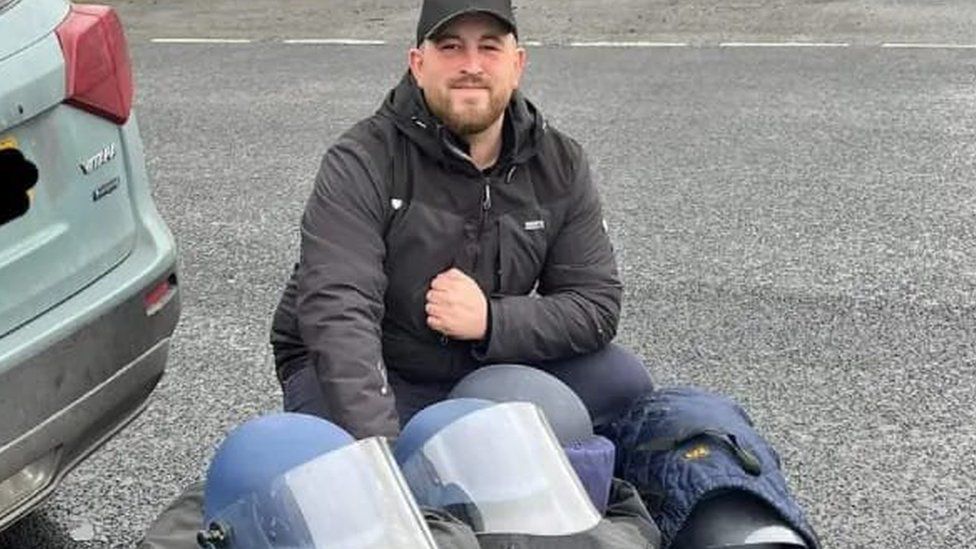 "Kherson was like a ghost town; there were only the elderly left; the younger generation had all fled, and the city was now being shelled daily.
It's pretty intense, but a lot of people just decide to stay.
"We have people who work with us who do civilian evacuations, and they have to drive into these front-line areas in the middle of fierce fighting just to get these people out. ".
Currently, the group is raising money for mine clearance training.
Since the battle against mines will last for decades, planning ahead is what will be done in Ukraine, according to Mr. Whitehead.
This May, we'll begin our training, after which we'll help with the clearance.
"In areas that have been liberated, Ukraine is covered in mines, and many Russian weapons fail to detonate upon impact.
"The coming months will be interesting.
. "