A charity claims that by distributing African food parcels in Newport, it is assisting those who cannot afford to buy food.
Between 30 and 50 African food parcels are sent out each month by the Zimbabwe Newport Volunteering Association.
According to its founder, the high cost of living makes many African foods unaffordable in specialty stores.
One mother explained that it meant her 17-month-old daughter could get used to eating "from home.".
Beneficiaries were appreciating the packages "more and more," according to Robert Muza, the charity's founder and chair, as a result of the rising cost of living.
"These items are more expensive where we go and buy and fetch them because they are not produced locally; they are being shipped all the way from Africa," he said.
"We don't just give out food; we also give out leaflets and information about the housing crisis, directing people to other organizations for better opportunities in employment, volunteer work, or mental health. ".
Items like mashed plantain flour (fufu), the South African sausage boerewors, and maize meal—made from dried corn kernels—are all included in some packages.
The project has benefited Latoya Musonza, a 36-year-old Zimbabwean. Life has had its "ups and downs," according to the mother of a 17-month-old daughter named Tamaya.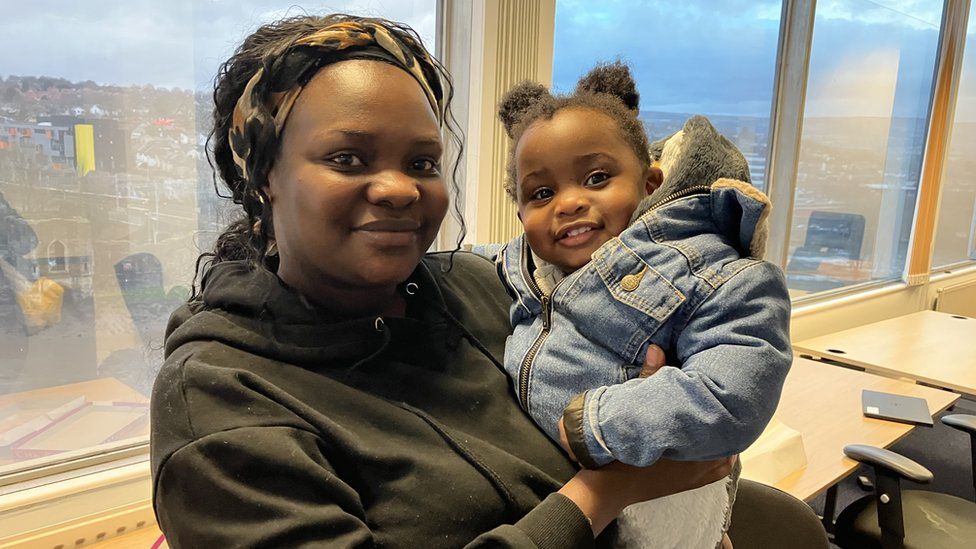 She said, "Surviving on £40 a week and being unable to work is quite hard" was harder when she was receiving asylum.
Now that I have my [asylum seeker] status, things are a little better because I am now eligible for child benefit and universal credit.
The costs of being a single mother are so high that there is never enough money. I can't say it's easy, but I'm glad to be starting school at the University of South Wales in September despite the fact that I have to pay for gas, electricity, and food. ".
Throughout the pandemic and the current cost of living crisis, according to Latoya, the charity has "always been there.".
She remarked, "The food is like from home.".
"It's been really helpful, but it's also good for kids like my daughter to know what food is like where I'm from. ".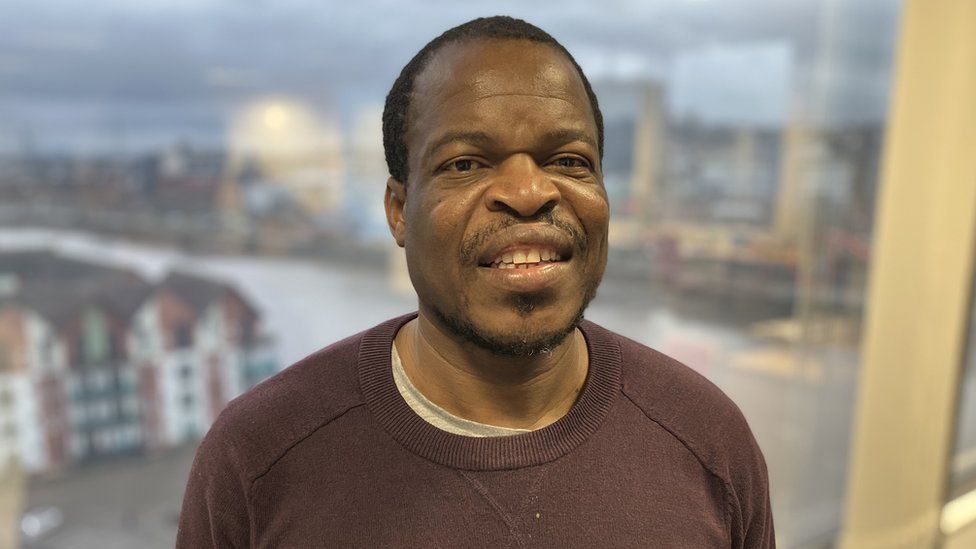 Mr. Muza thinks that some residents of African communities are being particularly impacted by the crisis in the cost of living.
Without extended family networks, he claimed, people might feel alone, send money to relatives in Africa, and be hesitant to ask for help because using food banks is stigmatized.
He claimed that's why he delivers the food packages or makes arrangements for people to pick them up from his home.
Most people don't want to be seen picking up a food delivery, he said.
This means that there is more privacy with our model of coming to the house. ".
One of the volunteers, Samson Muputa, previously lived on the streets and claimed that due to the pandemic-related cost of living crisis, life was "really, really difficult" for many people.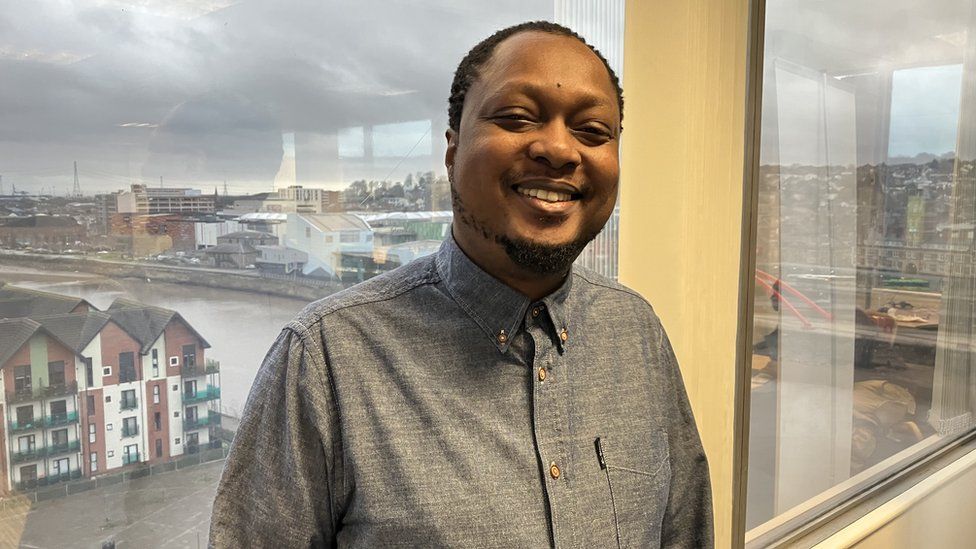 "I'll spend £30 at Aldi for two bags of groceries. It would cost half as much now as it would have a year and a half ago, he said.
People who are black, black British, Caribbean, and African have a disproportionate use of Citizens Advice Cymru's services in Wales, according to new analysis, said Luke Young of the organization.
What that means, he continued, "is that those specific communities are facing particular challenges in the cost of living crisis.".
"What it typically means is that those specific segments of the population are currently feeling the effects of some of the ingrained inequalities that exist in society more than others. ".
More information about this story will be available on Wales Live on BBC One Wales at 22:35 GMT and on BBC iPlayer.