Rebuilding after Cyclone Gabrielle will reportedly cost billions of dollars, matching the cost of the Christchurch earthquake from 12 years ago, according to New Zealand.
Around the middle of February, Gabrielle caused significant flooding on the North Island, causing damage to the roads and bridges.
So far, at least 11 people have died, and thousands more are still unreachable.
According to Finance Minister Grant Robertson, "it's going to be the biggest weather event this century, with a billion dollar price tag.".
The government will prioritize addressing the survivors' most pressing needs for food, shelter, electricity, and communications, Mr. Robertson told TVNZ over the weekend.
After this catastrophe, "we have a long road ahead of us to rebuild, but we have the resources to do it, and we have the will to do it," Mr. Robertson said.
The floods caused farmers to lose their entire crops and herds, and authorities are still figuring out how much of that will be covered by insurance, according to the minister in charge of the recovery efforts.
The NZ$50m (£25.9m) support package was announced on Monday by Prime Minister Chris Hipkins, along with an additional NZ$250m (£129.6m) to repair damaged roads.
185 people lost their lives and thousands were left homeless as a result of the devastating earthquake that struck New Zealand's South Island in 2011 and cost NZ$13 billion ($8 billion; £6 billion).
In addition to claiming that the current approach to adaptation "has not been sufficiently robust," Mr. Robertson attributed the extent of the damage caused by Gabrielle to New Zealand's failure to build infrastructure that is resilient to climate change.
He added that the gaps cannot be filled by even tens of billions of dollars in additional infrastructure spending over the following five years. The deficit is so large that we won't be able to offset it in the long run, he claimed.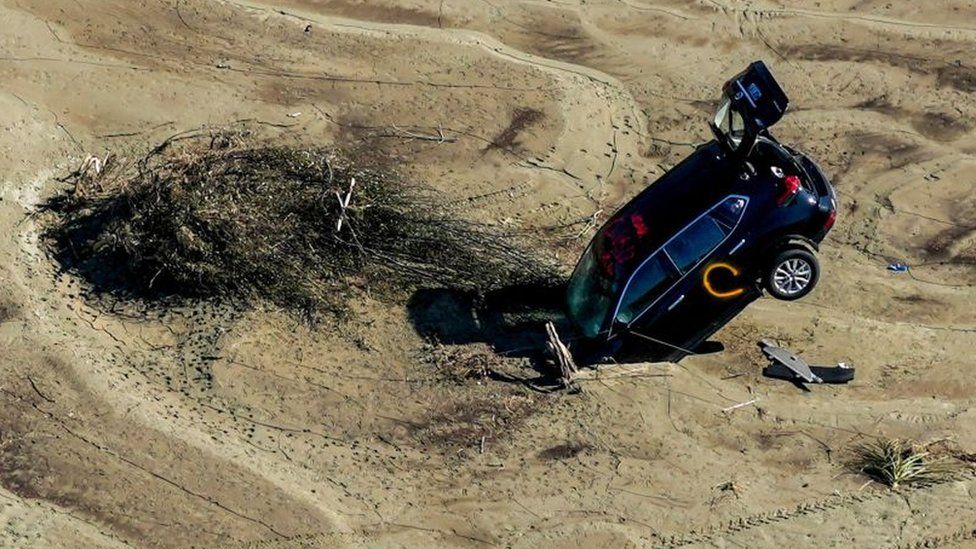 Additionally, Mr. Hipkins stated that the Gabrielle-related national emergency would be extended for an additional seven days. It is applicable to Tararua, Hawke's Bay, Bay of Plenty, Waikato, Northland, and Auckland.
The last time New Zealand declared a national emergency was in the wake of the Christchurch earthquake, making this the third time in its history that the country has done so.
In spite of Mr. Hipkins' claims that more than 6,500 people were unreachable following the cyclone, he added that authorities were aware that 4,200 of them were safe.
The PM reported that approximately 15,000 people in the North Island remain without electricity. Of those, Napier and its environs account for about 70%.
A few weeks after the North Island's capital of Auckland was inundated by heavy rains, Gabrielle struck. The city's airport was rendered inoperable by the downpour, and images of this went viral on social media.
Many of Gabrielle's damaged roads remain closed. According to Reuters, tanker trucks cannot collect milk, some logging is halted, and meat processing is scaled back.
A $1 billion worth of apple and pear farms' annual production was also hampered by the cyclone. A large portion of these areas remain inaccessible.
Inflation, which is already running at a nearly three-decade high of 7.2 percent, could be pushed higher by farm damage.