Nikki Haley, a former governor of South Carolina and ambassador to the UN, has declared herself a candidate for the office of US president in 2024.
"Holding back now is not a good idea. A campaign video she linked to in her tweet stated, "Now is the time for a strong and proud America.
She is the second prominent Republican to enter the race after former boss Donald Trump did so in November.
Ms. Haley is the third Indian American to run for president.
In 2021, she said she wouldn't run against him for the presidency, but in recent months, she has changed her mind, citing the need for "generational change.".
Ron DeSantis, the governor of Florida, and Mike Pence, the former vice president, are two additional Republicans who are anticipated to launch a campaign to be chosen for their party.
Prior to and during his supporters' attack on the US Capitol on January 6, 2021, she had criticized Mr. Trump's actions.
She declared in a speech the day following the riot that "his actions since election day will be judged harshly by history.".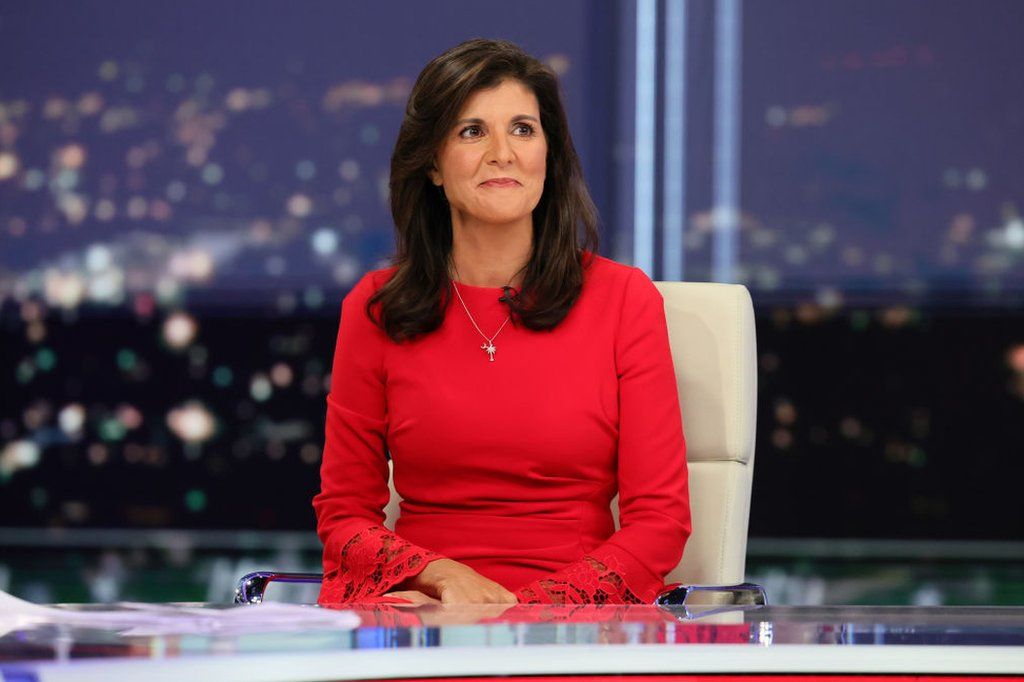 A sign of the uphill battle the former ambassador will face, even on what should be friendly ground, is that the majority of early polls in South Carolina, whose primary he won on his way to the presidency in 2016, show Mr. Trump with a comfortable lead.
Mr. Trump is in the lead with 43% of the vote, while Ms. Haley is in fourth place with 14%, according to a recent poll by the polling company Trafalgar Group, which included both current and likely candidates.
Before her, Louisiana Governor Bobby Jindal and current Vice President Kamala Harris both ran for office as Indian Americans, but their campaigns in 2015 and 2020, respectively, failed to gain much traction.