At Nottingham Trent University, a pair of peregrine falcons have returned to their nesting box in anticipation of the breeding season.
More than 20 years ago, the box was added to the Newton building, and it has since welcomed 42 peregrine chicks.
The Wildlife and Countryside Act of 1981 provides protection for the birds as listed species.
Dr. Esther Kettel, a university employee, said it was wonderful to see birds in the city.
From March to September is peregrine falcon breeding season.
According to the university, the couple was anticipated to live in its man-made nesting box during those months.
The birds' activities can be observed from anywhere in the world thanks to a webcam that has been installed next to the box since 2012.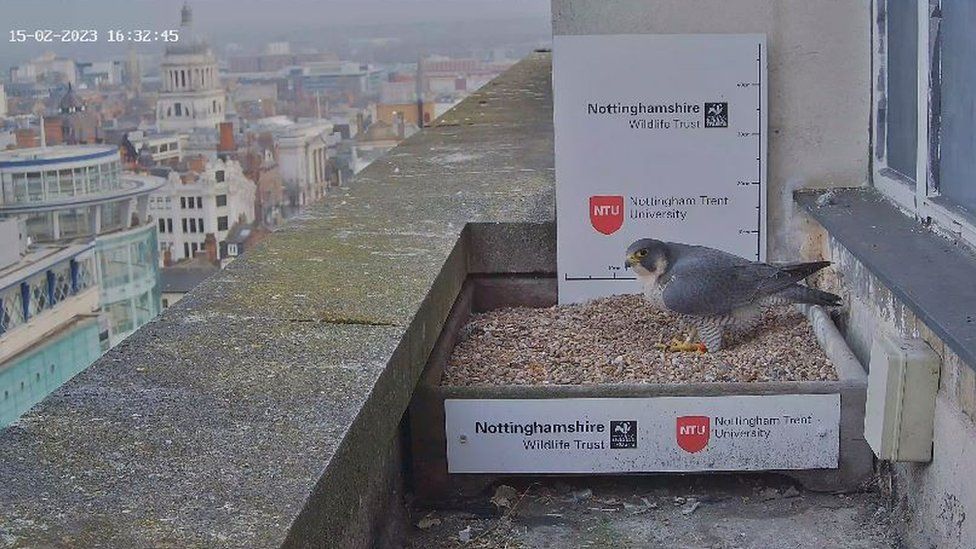 Peregrine falcons have been the subject of research papers written by Dr. Kettel, a senior lecturer in ecology and conservation at the university.
According to her, the pair will be considering mating and egg-laying at this time of year, and it never gets old to have a top predator nest on our doorstep.
"Given that not too long ago they were on the verge of extinction, it's wonderful to see them in our city and so many others throughout the UK.
. "