A local farmer and a veterinarian helped fire crews rescue a large shire horse from a ditch.
The owner of the horse requested assistance from a veterinarian, but the horse needed more help.
According to Devon and Somerset Fire and Rescue service, the horse had been lightly sedated prior to arriving at the scene in Ashwater, north Devon.
The horse's owner was given custody of the animal after the rescue.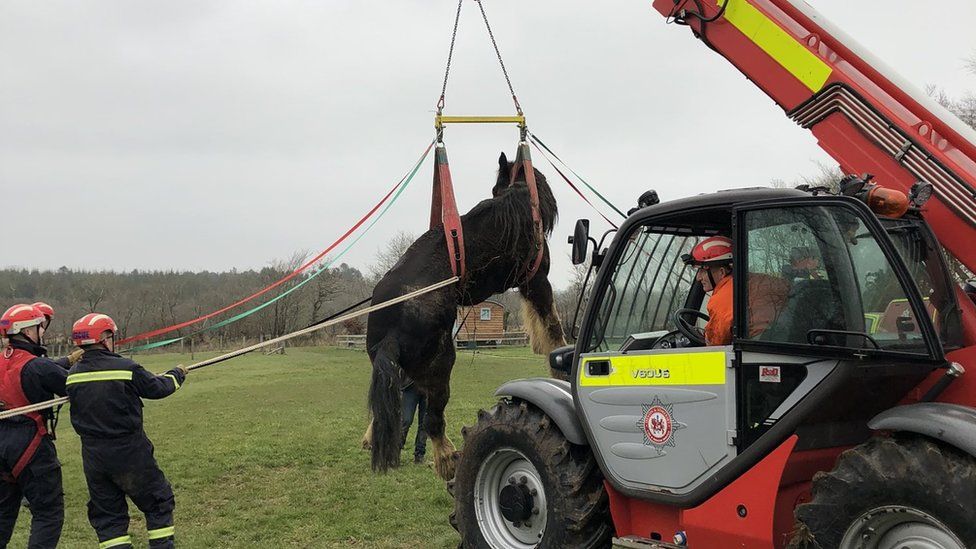 When the specialist rescue team arrived, crews from Barnstaple and Holsworthy asked for assistance from a telehandler.
In order to better access the horse, fire departments helped a local farmer with his digger remove some of the ditch wall.
When the telehandler team arrived, the crews used the specialized rescue tools to successfully remove Ben, a 19-hand-tall (6-foot-4-inch) shire horse.