Plans to expand London's contentious ultra low emission zone (ULEZ) have sparked concerns.
The Slough Borough Council is worried about the effects of expanding the measure to include the boroughs of London that border Berkshire.
By fewer vehicles failing to meet emission standards, the proposal hopes to improve air quality.
The council claimed it was concerned about how low-income people would be impacted.
When a vehicle enters the ULEZ, it must pay a daily fee of £12.50 if the emission standards are not met.
According to the Local Democracy Reporting Service, concerns were raised that this would negatively affect people who could not afford the fee or the switch to cleaner vehicles.
Local authorities in nearby areas outside of London have also voiced worries about the potential effects of this decision on their regional road systems.
According to a spokesperson for the Slough Borough Council, investing in sustainable transportation was necessary to balance the expected effects on the town's main transportation routes to and from London with the wider benefits of the community.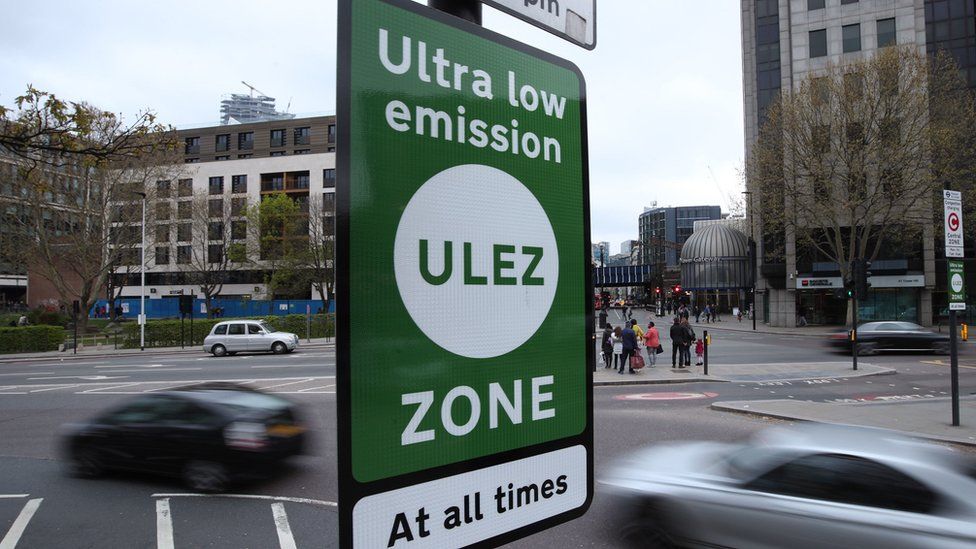 The spokesperson added that the council had not made up its mind regarding whether or not it would oppose the installation of ULEZ signs.
A representative for Transport for London (TfL) stated that legislation gave them the final say on sign placement, but only as a "last resort.".
Christina Calderato, Director of Strategy and Policy at TfL, stated: "A London-wide ULEZ is essential in addressing the triple threats of air pollution, the climate emergency, and congestion, and will ensure that millions more people can breathe cleaner air.
"Drivers outside the capital will switch to more environmentally friendly vehicles that meet the ULEZ standards, which will benefit residents living outside the London boundary as well as those inside.
.