Solar panels worth millions of pounds will be installed at the London Stadium to help it produce its own energy.
In order to cut down on carbon emissions, it has been revealed that the 2012 Olympics stadium, which is currently the home of West Ham United, will be covered in a solar membrane.
The project is anticipated to cost £4 million over the first two years before becoming self-sufficient after five years.
The work on the east London site may begin later this year, per planning documents.
By the end of 2024, the structure could begin producing energy, according to the London Legacy Development Corporation (LLDC), which owns the stadium. The LLDC was established following the 2012 Olympic Games to oversee the development of the area surrounding the Queen Elizabeth Olympic Park in Stratford.
The project's installation contract stated that the program provides a "fantastic opportunity to showcase cutting edge technology.".
In keeping with the mayor of London's pledge to make London a "zero carbon" city by 2030, it was further stated that the "key driver" for the project was to significantly reduce carbon emissions.
Sadiq Khan applauds the idea, and City Hall has agreed to contribute £45,000 to a feasibility study and business case for the project.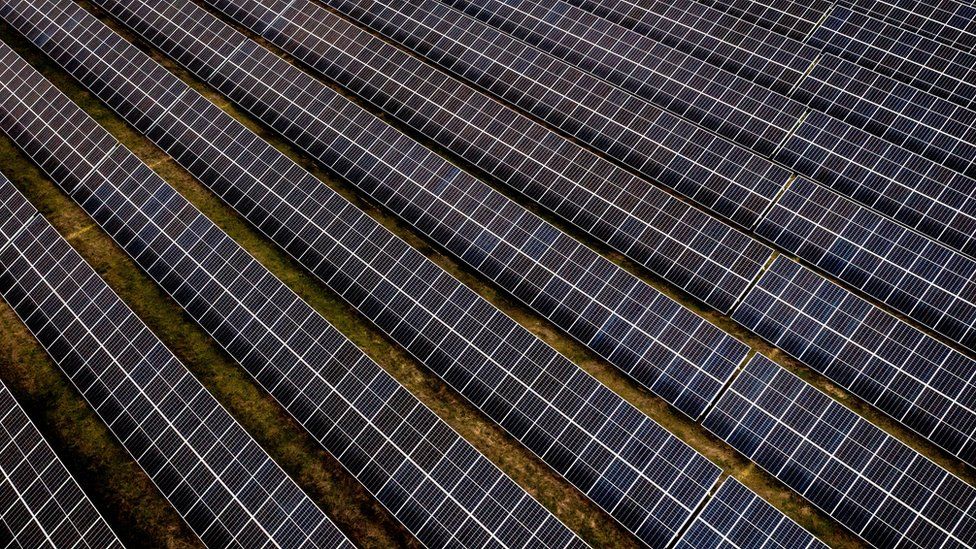 The newest budget documents from LLDC indicate that the new technology could produce about three million kilowatts of electricity annually.
It's wonderful to see such a famous structure, the source of so much national pride, guiding us toward a greener future, according to Stuart Dossett, senior policy advisor at the environmental think tank Green Alliance.
"Solar energy can produce affordable, clean energy to power our buildings, and it can be installed quickly. Bills and carbon emissions can be reduced faster if we increase the use of renewable energy, he said.