In the last five years, crimes involving images of child abuse have increased by 43%, according to Welsh police.
Last year, there were over 2,000 crimes involving the possession and sharing of indecent images that were documented.
A Freedom of Information request to the four Welsh police forces revealed that victims included children as young as primary school age.
The Online Safety Bill being discussed in the House of Lords is something that the children's charity NSPCC wants improved.
In the UK last year, there were more than 30,000 crimes involving the sharing and possession of indecent images of children. Wales had 2,061 of these.
In order to give children a voice and representation, the NSPCC is requesting that a statutory position for a child safety advocate be created.
The company's CEO, Sir Peter Wanless, called the numbers "alarming" and the "tip of the iceberg.".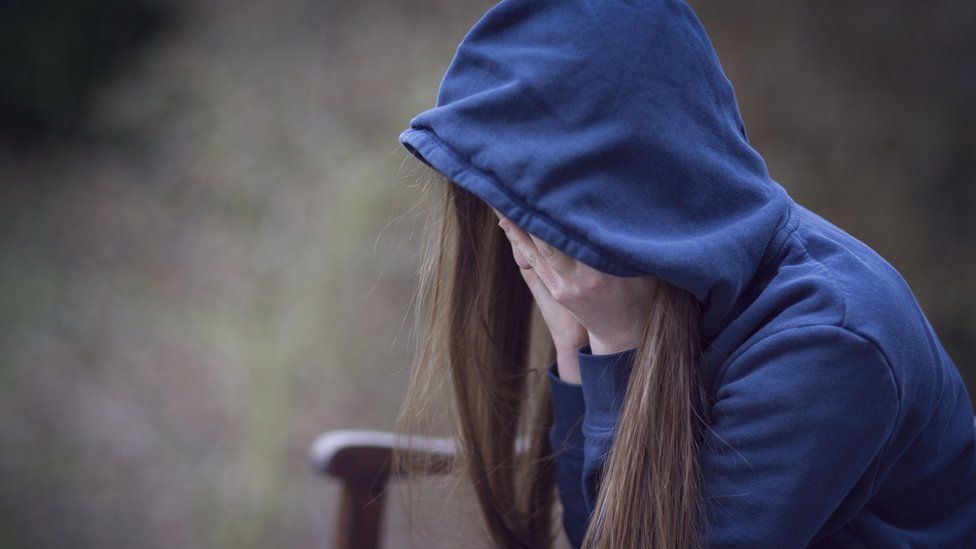 All four force areas experienced increases.
South Wales Police reported the highest overall number of offenses, which increased from 528 in 2016–17 to 789 five years later. According to the charity's research, Snapchat is the platform that offenders most frequently use to share these images. .
According to the Internet Watch Foundation's most recent UK annual report, girls were discovered to be the most at risk, making up 97 percent of the child sexual abuse material shared online.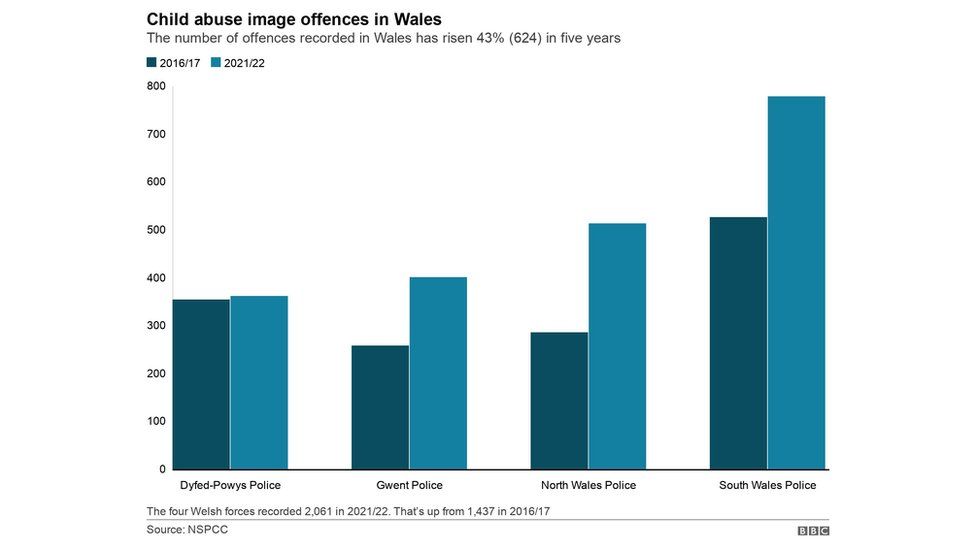 Nearly seven out of ten instances of sexual abuse imagery in 2021 involved victims who were between the ages of 11 and 13.
The IWF claimed that lockdown's effects on online sex crime are only now becoming apparent.
Since the UK was placed under lockdown during the pandemic, the number of primary school-aged children who have been discovered receiving online sexual coaching has increased by more than 1,000%.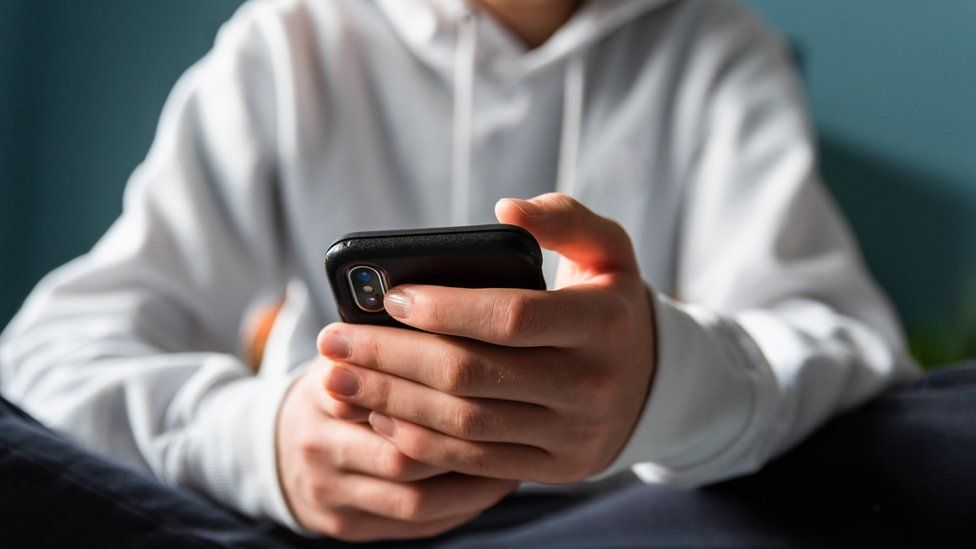 "Any sexual abuse of children is abhorrent and illegal," said Jacqueline Beauchere, global head of platform safety at Snapchat.
She claimed that the business takes extra precautions to make it challenging for strangers to contact young users and that it collaborates with the police, experts, and other business partners to combat the problem.
"If we proactively notice any sexual content that exploits minors, we remove it, delete the account, and report the offender to law enforcement.
. "