Finding the motivation to work out can be challenging, but what if you have to worry about "creeps and weirdos" when you arrive?
That's the most recent query being posted on TikTok, where videos with the hashtags GymCreep and GymWeirdo have received more than 100 million views.
The phrases typically refer to male gym patrons glancing at or approaching women who are trying to work out.
According to the comments, many people can identify with the uncomfortable circumstance.
Men are allegedly being unfairly singled out in the videos, according to some social media users, and unauthorized filming has drawn criticism.
Natalee Barnett, a fitness influencer based in London, believes that the focus should be on making women feel safe and comfortable rather than on appealing to men.
Although her overall experience at the gym has been "OK," the 23-year-old who has been posting about fitness online for about five years claims that she has encountered sexual harassment.
She continues, "But since [that experience], it's become my mission to talk about and spread awareness about gym harassment, because I have experienced it quite badly.".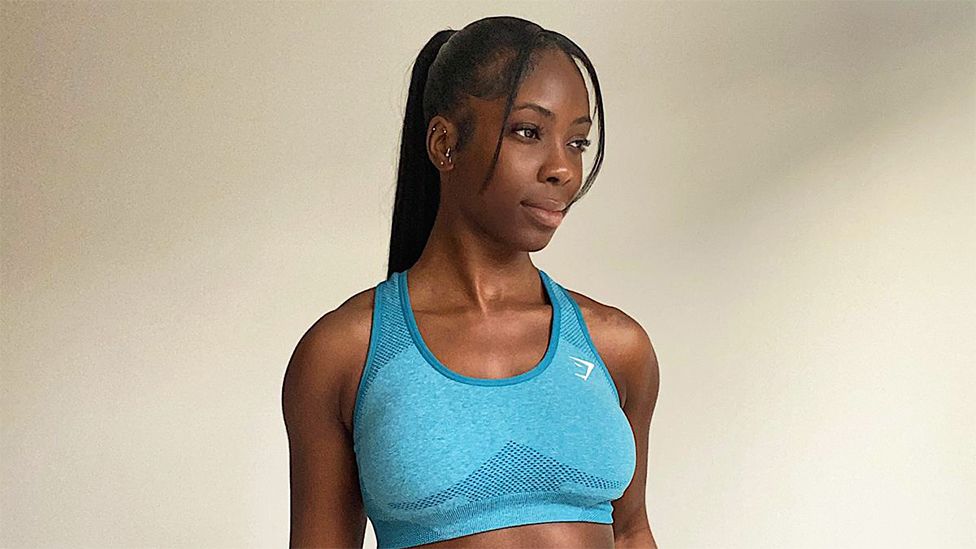 56 percent of women in the US reported experiencing harassment while working out, according to a Run Repeat survey conducted in 2021.
In the gym, Natalee has encountered various "types of harassment... staring, following, sort of being cornered and touched inappropriately.".
It truly throws you off, especially considering what the gym is all about. You go there to settle in and pay attention.
"It serves as therapy for many people. So, at a time when I was really down, I joined the gym. ".
Natalee, who has more than a million followers, uses her online platform to educate people about gym harassment by calling out offenders and ensuring that they are aware of "proper gym etiquette.".
She once shared a video on Twitter about how it made her feel uneasy when a man pushed a mat under her as she was sitting and exercising.
She claims it came off as "a little creepy," but she believes it was more of a case of improper gym behavior.
After having her own experiences with harassment and receiving messages from young women about their own experiences with it, including men making comments about their bodies, Natalee wants to open her own women's-only gym.
I feel like it's my responsibility to do this for women because there aren't many, and the ones that are available are usually quite small, she says.
It all revolves around bringing women together in a secure setting. And as I always say, there is no agenda against men in women-only gyms. ".
Like they would in social settings other than the gym, men, in Natalee's opinion, ought to speak up for women.
She continues, "And [when] checking in], the women just have a softer approach.".
"Because sometimes I think men don't realize how tall or large they are. And on occasion, it can be very intimidating. ".
However, she believes that large gym chains also need to do a lot more and claims that sometimes it seems like they "care more about memberships than members.".
Since many times it's just a slap on the hand and you go back, I believe memberships should be revoked much more frequently. ".
Newsbeat enquired about the problem with several gym chains throughout the UK.
The Gym Group's Ann-Marie Murphy stated: "We have policies in place to ensure that our teams and members know what behavior isn't acceptable.
These aid in fostering a welcoming atmosphere where individuals feel free to express their concerns in the knowledge that they will be supported and that a clear procedure will be followed. ".
Harassment of any kind is unacceptable and won't be tolerated by anyone at any time, according to a PureGym spokeswoman.
"Any allegation of misconduct is followed by an investigation, and based on the findings and information available, appropriate action is then taken. When things get really bad, the person might get kicked out of the gym or get the police involved. ".
Also claiming to have "a zero tolerance approach," Nuffield Health.
"Any unacceptable conduct toward women or any member will result in the offender's contract being terminated. " .
Check out Newsbeat on. Twitter. and . YouTube.
Tune in to Newsbeat. live. weekdays at 12:45 and 17:45 - or playback. here.