According to NHS data, hundreds of patients are occupying hospital beds every day in England despite being prepared to leave.
According to statistics, the biggest barrier to a quick discharge is a lack of beds in other settings, like care homes.
Hold-ups in organizing transportation, medications, and paperwork are additional causes.
In order to "ensure patients leave hospitals as soon as they are medically fit," the government stated its goal.
This is the first time data that breaks down the causes of discharge delays has been made public.
Other explanations include the need to install specialized equipment in a patient's home or conflicts between a patient, their family, and medical personnel.
According to the statistics, 1,791 patients in England in June who had spent at least 14 days in the hospital were unable to leave because there were no beds available in a residential or nursing home.
While 1,727 people per day waited for rehabilitation beds in community hospitals or other facilities of a similar nature.
The data showed that 2,033 patients on average per day were waiting for resources to assess them and start providing care at home.
According to an NHS spokesperson, delayed discharges place a significant burden on the health system. For this reason, the health service has been collaborating closely with colleagues in local authorities on a number of initiatives to send more patients home when they are physically able to do so. ".
"Delayed discharge is caused by several factors including a capacity crunch of staff and beds in social care and community health services," said Miriam Deakin, director of policy and strategy at NHS Providers, the membership organization for NHS trusts in England. ".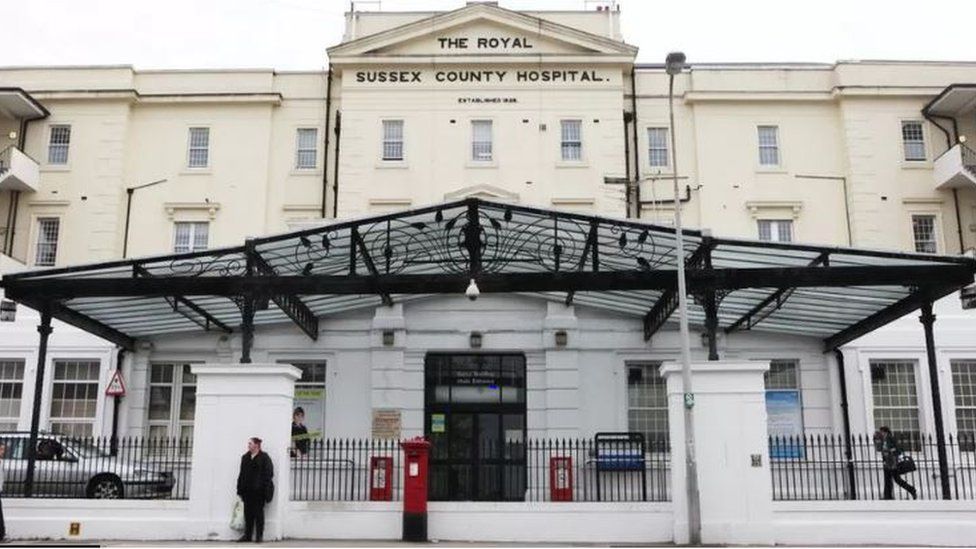 More than any other region, the south-east of England's hospitals delay the discharge of about one in every five patients.
With an average of 99 patients per day, University Hospitals Sussex was the NHS trust with the highest average of delayed discharges brought on by a wait for resources to start care at home.
It also had the highest daily average of 85 patients for delays brought on by waiting for a bed in a community hospital.
Manchester University NHS trust had the highest daily average of patients waiting for a bed in a nursing or residential facility, with 81 patients, closely followed by Leeds Teaching Hospitals and Liverpool University Hospitals trusts, both of which had daily averages of 80 patients.
In England, patients who were ready to be discharged occupied an average of 12,334 hospital beds per day in June, down from 12,597 in May and 12,760 in April.
11,590 was the equivalent number for the same month in 2022.
"We are working to ensure patients leave hospital as soon as they are medically fit, and the number of patients each day who are ready to be discharged but still in hospital has decreased by 2,200 in England since January," a spokesman for the Department of Health and Social Care said.
"We are investing a record $10.6 billion to support prompt and secure hospital discharge.
"This is in addition to the £700 million that was spent last winter to relieve hospital pressures and purchase thousands of additional care packages and beds.
. "