All homes without power because of Storm Otto over the weekend have now had their power restored.
Power companies sent food trucks into areas that had been cut off after the severe weather, which left more than 60,000 without electricity.
Scottish and Southern Electricity Networks (SSEN) reported that by Sunday night, all had been reconnected.
On Friday, most of Scotland was under a yellow wind warning.
2,000 homes in Aberdeenshire were still without power on Sunday morning despite the Met Office's Saturday claim that the storm had "well and truly passed.".
During the day, power was restored to about 700 more homes, and by Sunday night, all the homes had their power back.
To the major areas with ongoing power outages, SSEN had dispatched food vans.
In Verbervie, Aberdeenshire, winds reached 83 mph (133 km/h).
The Danish Meteorological Institute named the storm Otto, making it the first named storm this winter.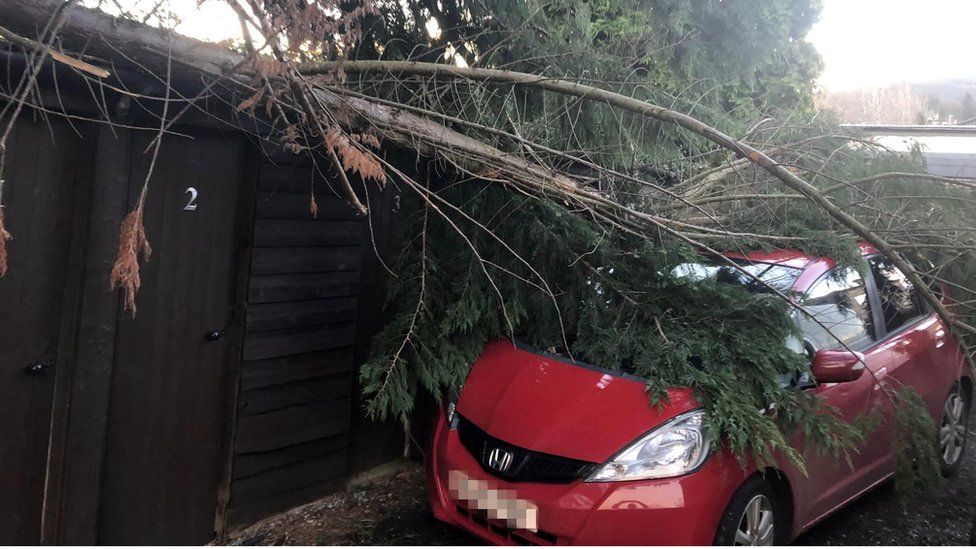 This storm-naming season, which started in September, saw it as the first named storm to directly hit the UK.
In accordance with the 2022/23 name list, Storm Antoni will continue to be the first storm named by the Met Office, Irish, or Dutch weather services this season.
The upcoming week is expected to see a drop in temperature.
Craig Snell, a meteorologist with the Met Office, stated: "Next week is expected to get considerably colder. ".
From Wednesday to Friday, temperatures are expected to drop to single digits throughout the UK.