Robert "Rabbie" Burns, the national bard of Scotland, is well-known throughout the world for his poetry and songs.
On January 25, he is honored with a day that is celebrated around the world with Burns Suppers.
His poem Auld Lang Syne, which has been translated into more than forty languages, is sung by friends around the world on New Year's Eve.
But if a Kilmarnock publisher hadn't taken a chance and published his first book nearly 240 years ago this week, he might not have attained such fame.
The East Ayrshire town intends to hold a poetry and music festival to commemorate the anniversary of the poet's funeral and the release of Poems, Chiefly in the Scottish Dialect.
44 of Burns' most well-known poems, including To a Mouse, Address to the Deil, and Halloween, are included in the Kilmarnock Edition.
Since only 612 copies of the first edition were initially printed on July 31, 1786, by printer John Wilson, they are extremely uncommon.
The number of copies believed to exist today is less than 100.
It is regarded as one of the most significant pieces of Scottish literature.
One of the Robert Burns World Federation's directors, Marc Sherland, is eager to highlight the importance of the town's connection to the national bard.
People "underestimate Kilmarnock's importance," he said.
The federation chose this location because, as we acknowledge, Burns' name would not likely be on your tongue if it weren't for Kilmarnock.
"He needed to be printed somewhere, and Kilmarnock was that place. ".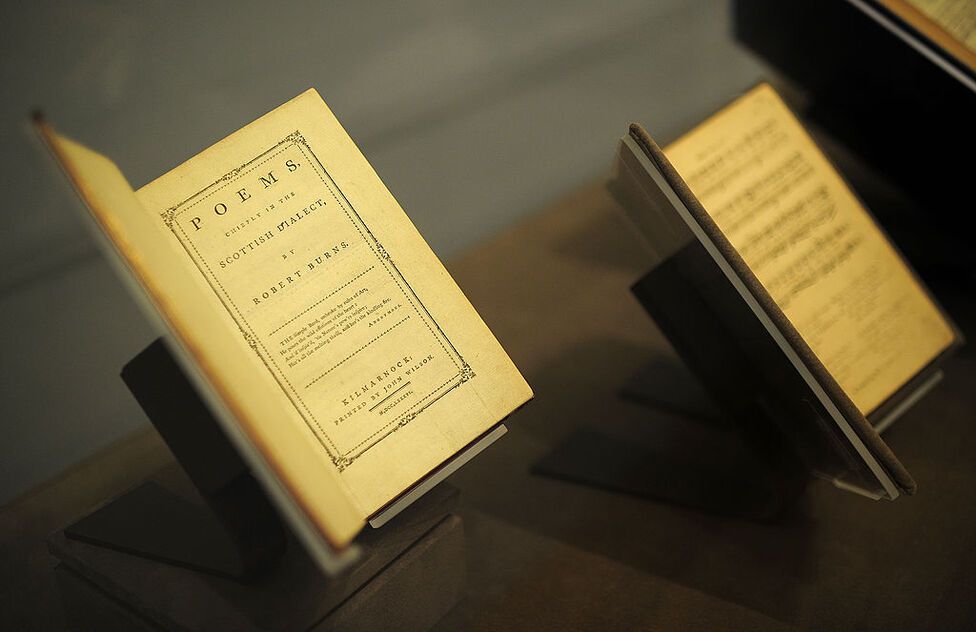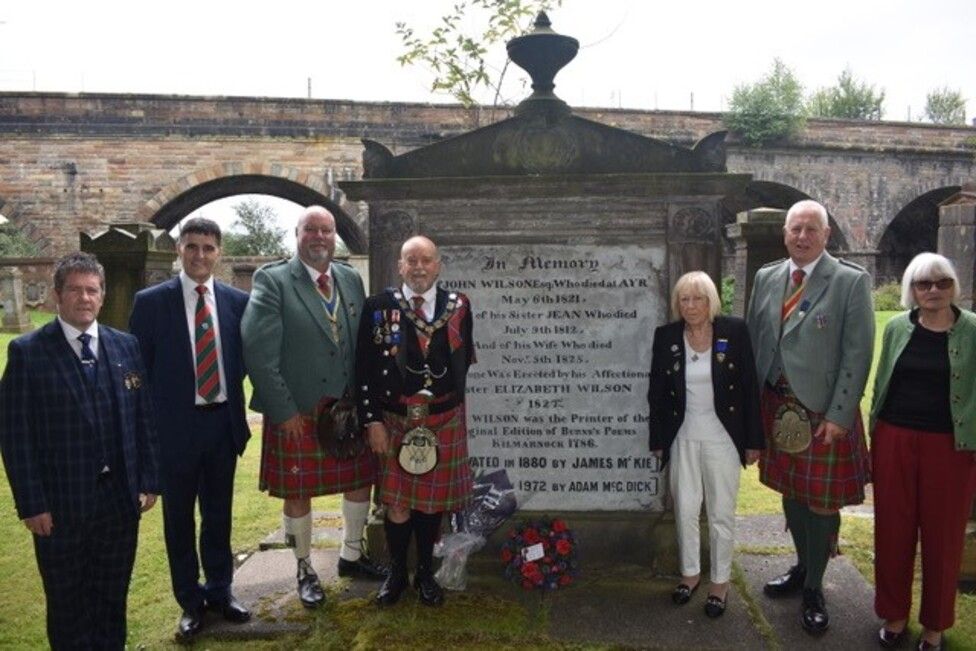 "The printer John Wilson took a real risk because, up until that point, John Wilson had printed no poets at all," said Mr. Sherland.
"His theological subjects made up the majority of his printing. He specialized in getting sermons printed off as publications, and the majority of the clients were local ministers.
Burns was his first poet, and John Wilson took a big risk by publishing him through subscribers. ".
This required Burns to compile a list of assured customers before the book was printed.
The books originally sold for three shillings each, but they are now worth thousands of pounds.
In Kilmarnock, a statue of Rabbie Burns and John Wilson is located at the top of the high street next to the Burns Mall to recognize the significance of the piece around the world.
Robert Burns has the third-highest number of statues honoring him worldwide, behind only Queen Victoria and Christopher Columbus.
Many people are unaware that Burns likely spent a few years in and around Kilmarnock, he claimed.
"Mauchline, where Burns' home at Mossgiel Farm was located, is not very far from here.
"We believe that between 1785 and 1787, Burns spent a significant amount of time in Kilmarnock.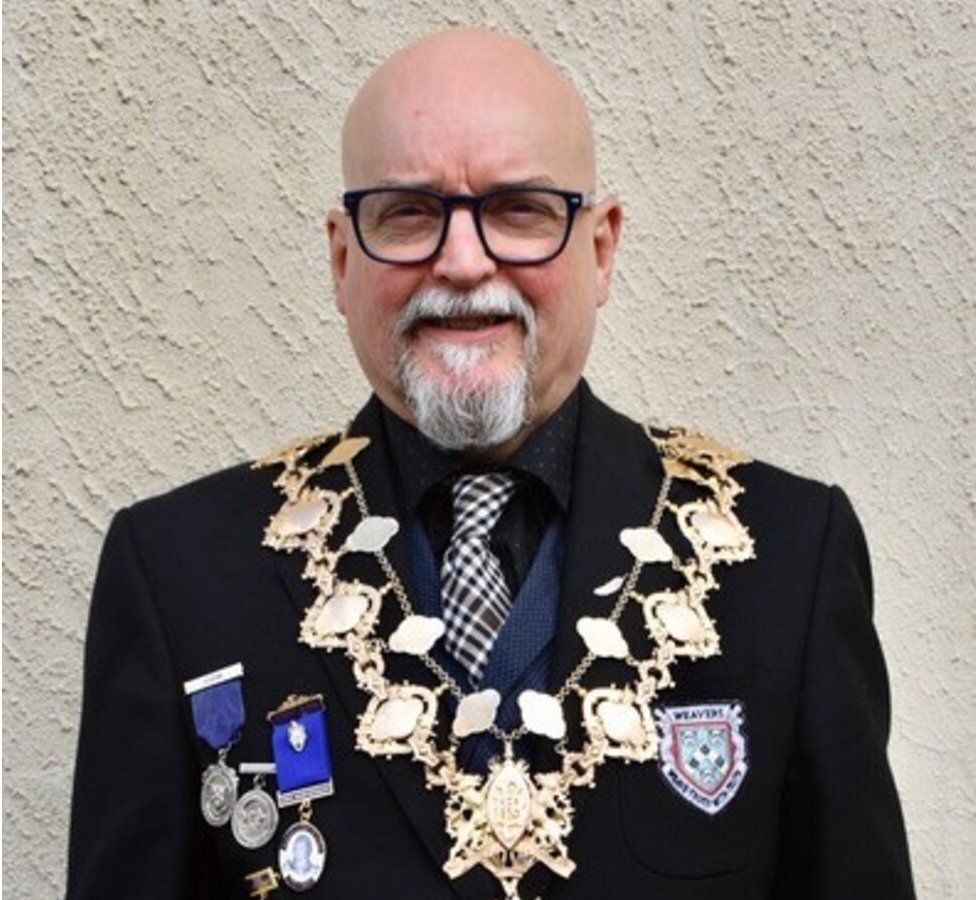 Nearly all of the readers of the first edition and many of his friends were from the Kilmarnock region.
"He had a close bond with the community. ".
A second edition of Burns' poems, with 3,000 copies printed in Edinburgh a year after the Kilmarnock Edition, brought him even greater acclaim.
Because the poet was born into poverty in the nearby town of Alloway, Ayrshire, he was greatly influenced by it. He later settled down close to Tarbolton and Mauchline.
His poems frequently discussed his upbringing, country life, love, and humanity.
Burns passed away on July 21, 1796, almost ten years after the first edition was released.
He was only 37 years old and had a rheumatic heart condition.
On the day of the poet's funeral, Maxwell, his youngest child, was born to the poet's widow Jean Armour.
The Robert Burns World Federation was established in 1885 with the goal of promoting the poet's life and legacy.
Its headquarters are in Kilmarnock, and it has more than 250 affiliated Burns Clubs all over the world, including those in New Zealand, the Ukraine, Canada, and the United States.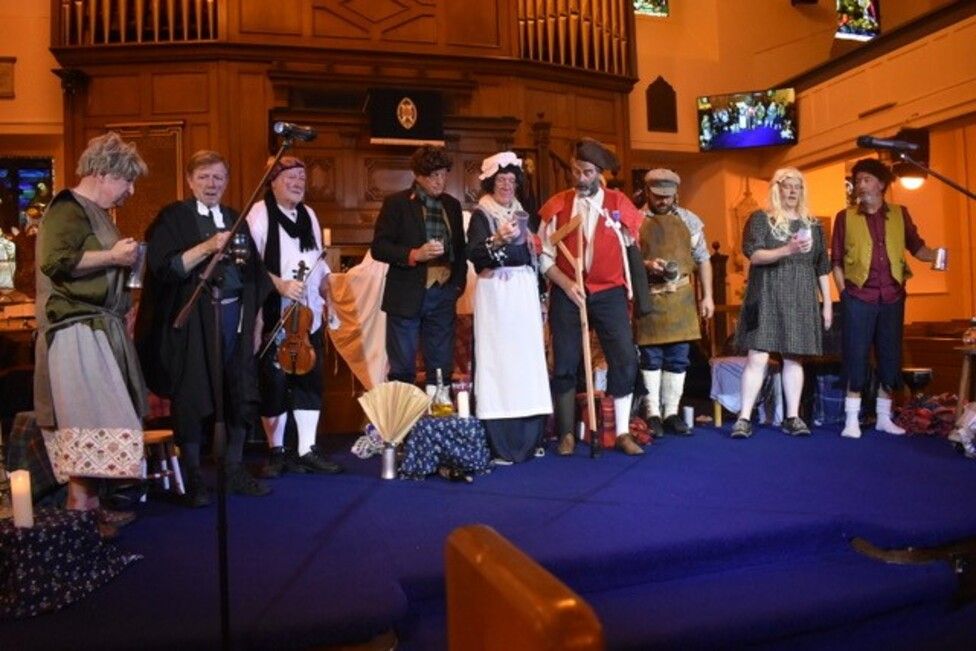 Several thousand people are involved with Burns in some way or another across Scotland, Mr. Sherland continued.
Burns Clubs celebrate the poet's birthday every year with songs, poems, and plenty of haggis, neeps, and tatties.
Without the first edition, Mr. Sherland asserted, "we wouldn't be celebrating Robert Burns or anything else because that first edition had to take place.
"In 2020, when I was elected president, I decided it would be a good idea to celebrate that and create it with the neighborhood Burns clubs. ".
Poetry readings, historical costume parties, a summer dinner, and a concert hosted by folk musician Alastair McDonald are all part of the week-long First Edition festival in Kilmarnock.
The Federation also intends to commemorate Robert Burns' lasting influence on the community with a gable end mural close to the location where the book was printed.