A terminally ill woman who chose to host a party rather than arrange a funeral said it was "the best night of her life.".
Linda Williams, 76, of High Wycombe said she preferred to "dance the night away" with her friends because she "hates funerals.".
She began planning the party a year after learning that she had terminal cancer.
The former Tai Chi instructor exclaimed, "I had an absolute blast.".
I've never been to a good funeral; they're miserable affairs, she said, so I made the decision that I wanted a celebration of my life.
"I almost passed away two weeks prior, so I made a cardboard cut-out just in case, but I was still able to attend with all of my friends. ".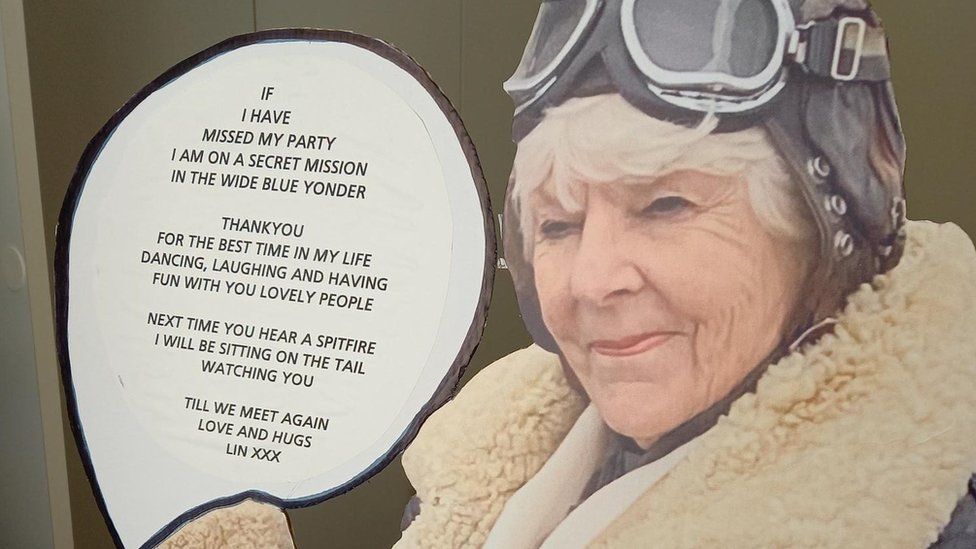 Since her parents were both RAF members and she grew up close to their base in Walters Ash, where she would frequently see the planes flying over her home, Ms. Williams has always had a passion for Spitfires.
After receiving her diagnosis, she began to make a bucket list, with a flight in a Spitfire at the top. Her son followed behind in a chaser plane, and she described it as "absolutely crazy, fantastic, and more than I ever wished for.".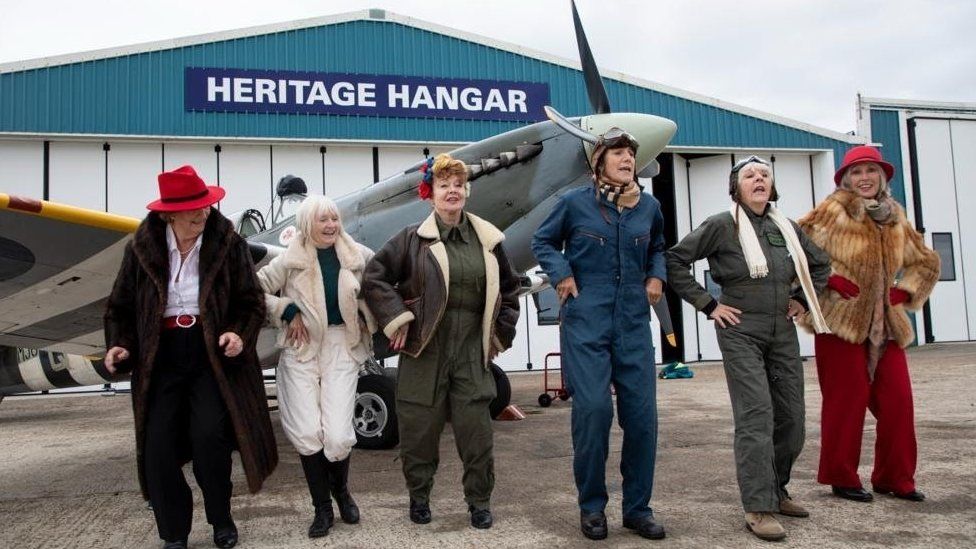 The following event was a 1940s-themed party in October that included six performances, a raffle, a union jack cake, and spam sandwiches.
I chose The Battle of Britain as the theme for my party because the 1940s were all about banding together when you have nothing and making sacrifices to preserve your freedom, she said.
She appeared to have just jumped out of the plane by dressing as a spitfire pilot and carrying a parachute tied to her back. The 124 guests had to enter the party using the code word enigma.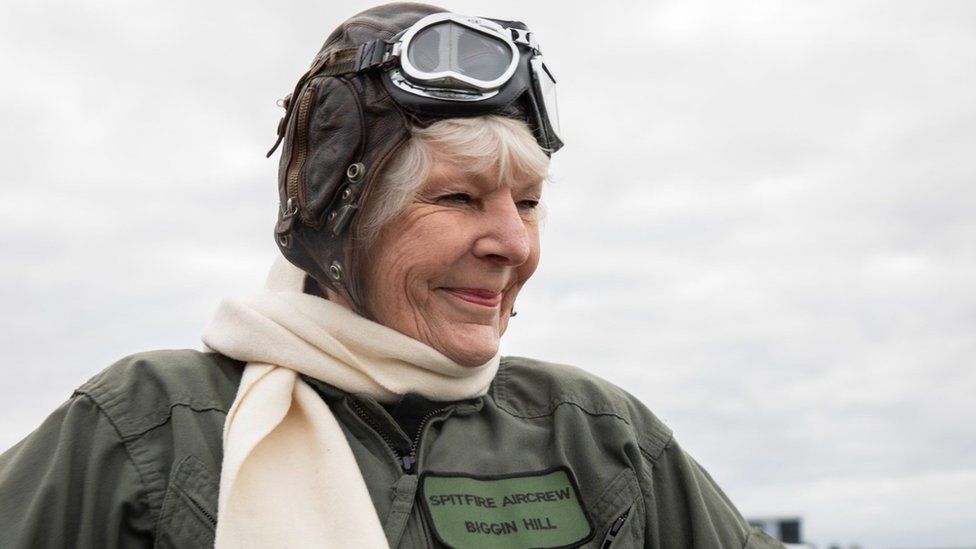 The big event was almost missed by Ms. Williams, though, because of a decline in her health.
Just before it, I came very close to passing away, but I told myself, "I'm going to flipping well get there. Everyone had a fantastic time because I just decided to go for it, she said.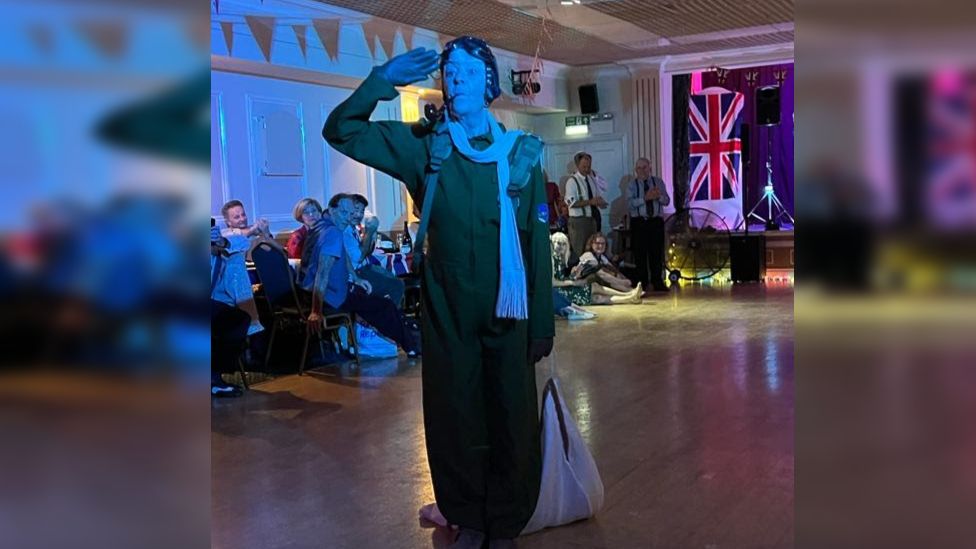 "I arrived at the venue at 6 p.m., but it didn't start until half seven. I was so excited. Despite having swollen legs, she continued to dance the entire night and enjoy many cuddles.
"I wasn't able to leave until one in the morning because I was on an adrenaline high, and I slept for almost two days after that. ".
For planning the party, Ms. Williams expressed her gratitude to her friends. She began taking Lindy Hop dance lessons at the age of 69, where she first met many of them.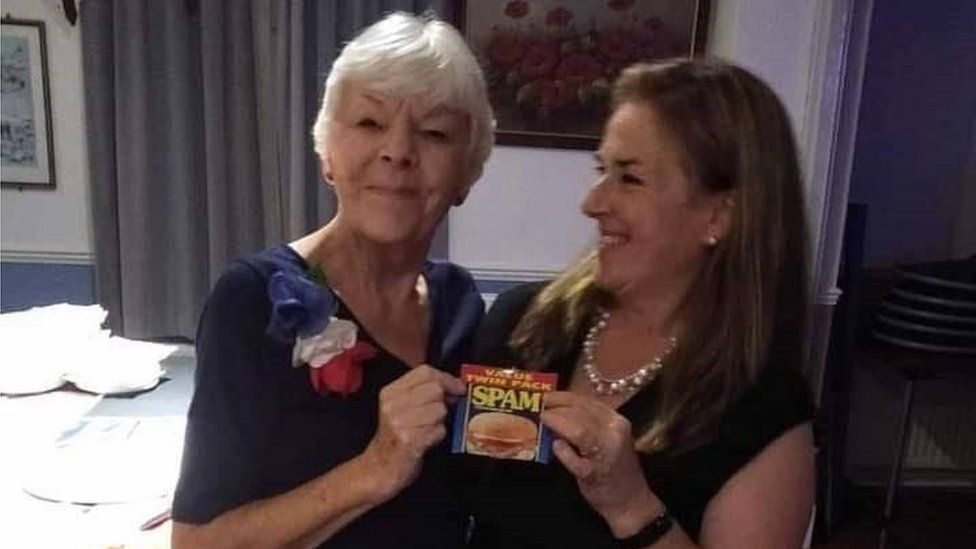 One of them, Jo Oxlade, remarked how wonderful it was to be a part of organizing such a special celebration.
Linda made it very clear to us from the beginning that this party would go on whether she was present or not, the witness said.
She specified, "If I'm there on the night, I want this song, but if I've passed away, I want a different song," so we had very specific instructions.
"We are lucky to be friends with her because she is such an amazing and inspirational person. ".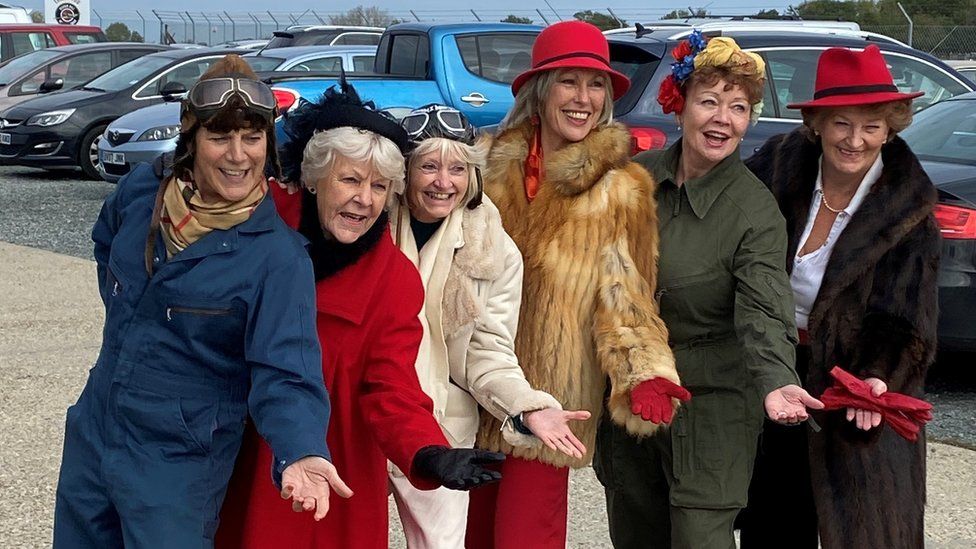 A few months ago, Ms. Williams made the decision to have nurses from the nonprofit Rennie Groves Hospice Care provide care for her at home because she had "had enough of hospitals.".
Ms. Williams attributes her ability to stay alive long enough to attend the party to her "wonderful" nurses.
When they saved my life, I was able to attend my own celebration of friendship, camaraderie, and the joy of dance, she continued.
"Lin is such a fighter, she made sure that she pulled through and made it to her party," said Fiona O'Neill, a senior hospice at home nurse. She always finds the good in things, which makes caring for her a real pleasure.
. "