After a general practitioner (GP) announced she would be retiring at the end of March, a health board has agreed to take over the practice.
To avoid forcing patients to travel to Fishguard or Haverfordwest for care, the Hywel Dda health board has agreed to take over the Solva practice for a year starting on April 1.
It will be the sixth practice that the authority will have direct management over.
To find a long-term solution, a working group will now be formed.
The village's aging population has called for a health and social care hub to be located at the doctor's office.
The head of the community council, Ifor Thomas, expressed gratitude for the decision but expressed concern that they were "not out of the woods yet.".
We will keep up our efforts to ensure that we develop a primary care model that prioritizes integrated care and preventative medicine, he said.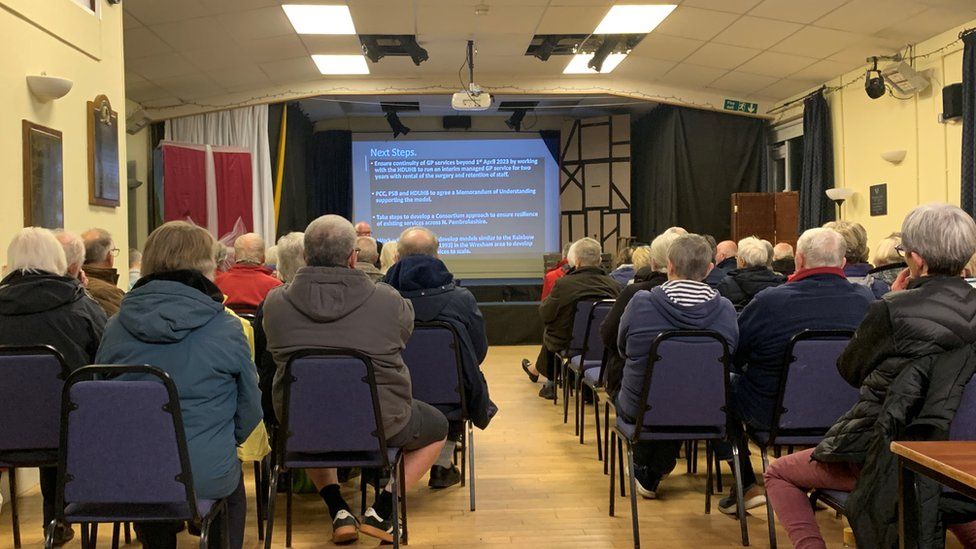 Sue Denman, the working group's chairwoman, stated that the group was prepared to continue working closely with the health board to find the best solution for the communities it serves. ".
Paul Davies, the MP for Preseli Pembrokeshire, previously stated that it was "absolutely imperative" that a long-term solution be found.
He stated, "We want to see the surgery staying in Solva.