After an addition was constructed for him, a man who suffered a brain aneurysm at the age of 17 is one step closer to going back home.
In January 2020, Luke Goold-Hannatt, now 21 and from Woodbridge in Suffolk, experienced an arteriovenous malformation.
After undergoing a procedure that saved his life, he was left with disabilities that require ongoing care.
The addition was constructed for him and his live-in caregiver at his family's home by the nonprofit Band of Builders.
Mr. Goold-Hannatt vowed to "never forget" the kindness shown to him by the charity.
I just want to express my gratitude to everyone who contributed to the construction of my new home and how happy I am to be reunited with my family, he said.
"I've really been missing them all. ".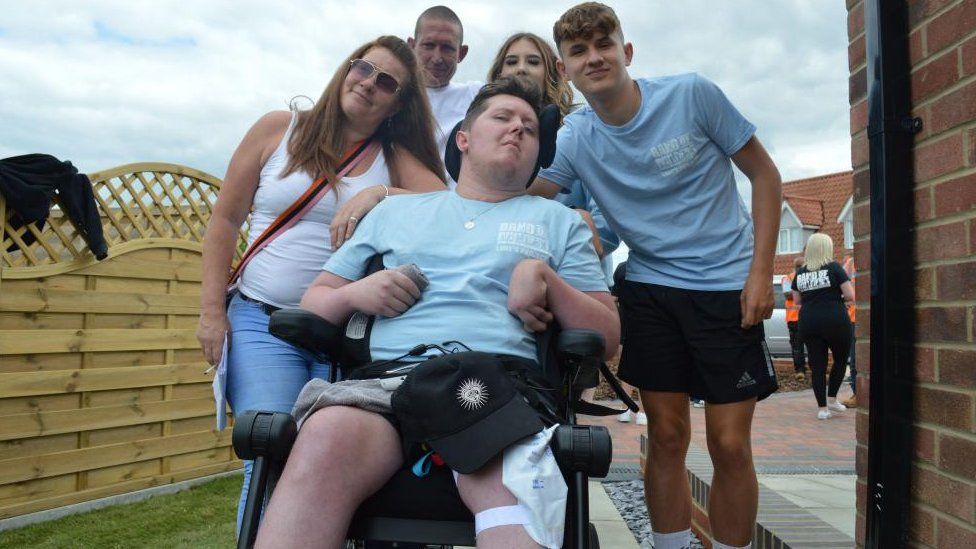 In the upcoming weeks, specialized equipment will be installed in the two-bedroom addition.
Mr. Goold-Hannatt will be able to go back home and live with his family again for the first time in more than three years once that has been fitted.
By September, that should be completed.
Tony Steel, the director of operations for Band of Builders, expressed his gratitude for the community's and businesses' support.
Everyone has been working to return Luke to his family and home, where he belongs, he said.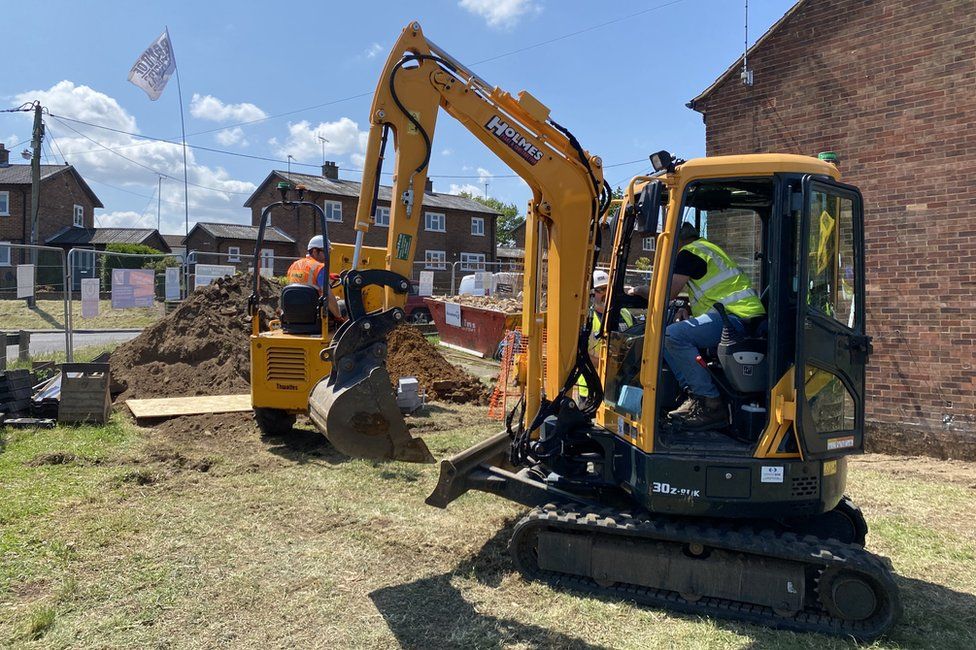 Before he underwent surgery to relieve the pressure on his brain at Addenbrooke's Hospital in Cambridge, trainee bricklayer Mr. Goold-Hannatt's prognosis for survival was not good. Although he is unable to speak, the boy can move one arm and one leg and can spell words using an alphabet chart as well as blinking and raising of the eyebrows, according to his mother.
Since January of last year, he has received round-the-clock specialized care at the Sue Ryder Neurological Care Centre in Chantry Park, Ipswich.