According to documents, a rehabilitation center run by the NHS was also accused of "covering up issues," racism, rumors, and poor attitudes.
Whistleblowing complaints about bullying were made at the 36-bed Cambridge Rehabilitation Unit (CRU), a hospital for inpatients.
Allegations that "racism was identified in one group as something that must stop" were documented in staff meeting papers.
Discrimination won't be tolerated, according to the trust that manages CRU.
The BBC has previously published documents pertaining to whistleblower claims that management allegedly bullied employees who raised concerns about shortages and unsafe procedures.
The new records were obtained through the Freedom of Information Act and they concern staff meetings that happened in October through December of the previous year.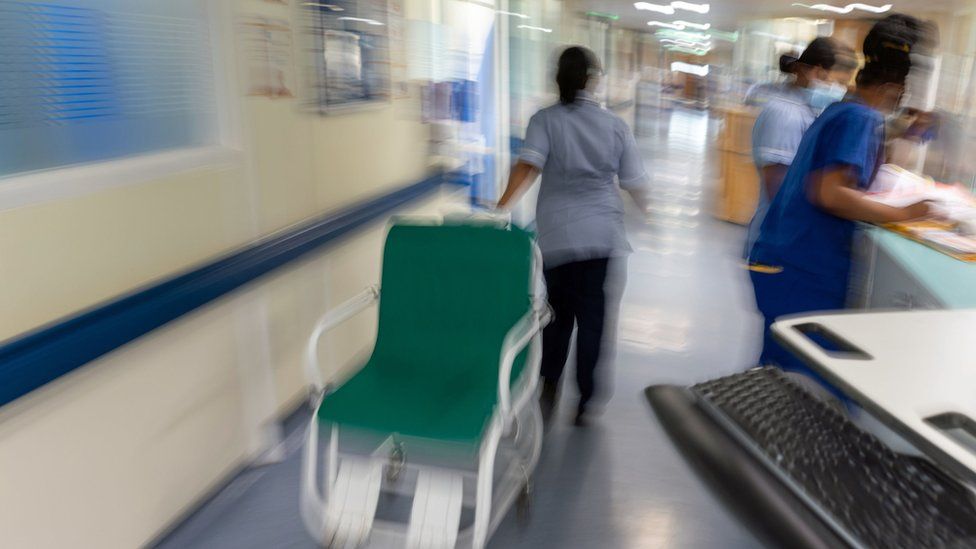 The section titled "poor behaviors (including racism and gossip)" was one of the "things to stop" sections.
"Bad attitude and negative behaviors also came up in almost every session as something everyone must stop," the document's author stated.
The phrase "It's not my patient" also came up in this discussion, along with how this is the result of a negative attitude.
In one group, racism was acknowledged as a problem that needed to be resolved, and in almost every session, gossip was brought up.
"Talking negatively about people while providing specific instances of how rumors have harmed individuals. It's not from everyone, but the few people who consistently behave badly affect everyone, it seems.
"Stop was also used in conjunction with guilt, anger, fear, criticism, ego, laziness, jealousy, cliques, sniping, and remarks made behind people's backs. ".
The report stated in a section about stress that there was a sense of overwhelm and that people mentioned their fears of failing and their inability to take breaks (and their jealousy when others could). ".
A "pressure to admit" patients was also reported by the staff.
According to the document, "they felt that the ward accepts anyone it is given, even when it is not always appropriate and is far from rehab.".
The trust held several listening exercises with colleagues at the Cambridge Rehabilitation Unit to better understand the problems staff members were facing, according to a spokesman for the organization.   .
The severity of the patients they are expected to care for and the ongoing challenges of offering support and treatment while services are still severely overburdened were just a few of the significant issues that were shared.
They expressed grave concerns about behavior as well, and they said that discrimination of any kind is unacceptable and will not be tolerated.
"The improvement program, which was created in collaboration with the staff, is still in place. We thank our coworkers for sharing their experiences so candidly and for their ongoing commitment to our patients.
. "