Better expertise is reportedly required in Wales to treat muscular dystrophy, according to parents of affected children.
Elliot Vers, the five-year-old son of Lucy Vers, suffers from Duchenne muscular dystrophy, the most prevalent and serious type.
The family makes the 600-mile round trip from Newport to Newcastle twice a month for a clinical trial in the hopes of discovering a treatment for the illness.
Every health board in Wales, according to the Welsh government, has access to general consultants and specialists.
The family travels because clinical trials cannot be carried out in Wales because there are currently no neuromuscular consultants there.
Elliot was eventually identified as having Duchenne muscular dystrophy (DMD), a condition that causes all of the muscles in the body to progressively deteriorate, two years ago after Elliot's parents noticed he had some mobility issues.
Although some patients live into their 50s, there is currently no cure and patients are not expected to live past their 30s.
It really is devastating. Your entire world turns upside down," Ms. Vers said.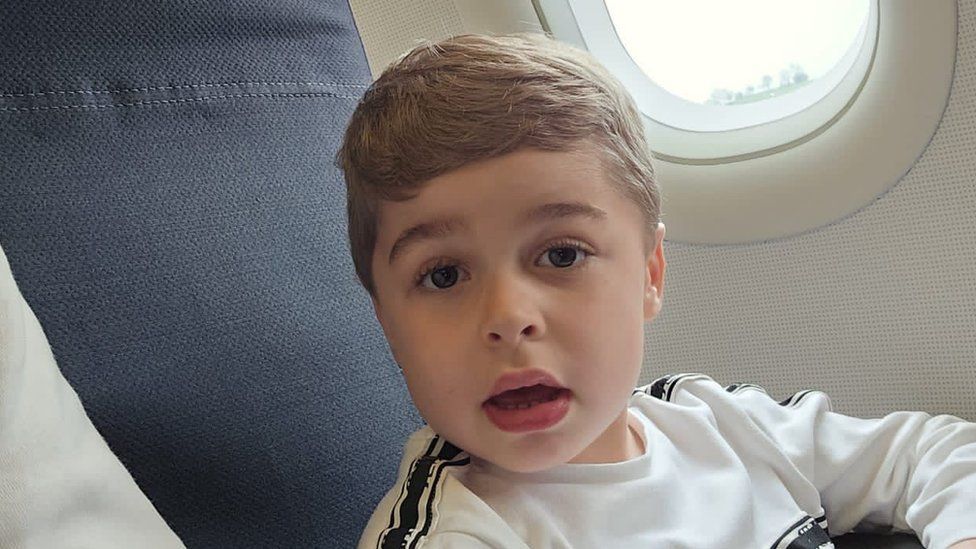 Since they will need to travel to Newcastle at least once per month for the next three and a half years, Elliot's family is now advocating for more Duchenne expertise to conduct clinical trials in Wales.
We travel to Newcastle because a spot in this trial became available and was made available to us. So, we didn't want to miss the chance, Ms. Vers said.
"On some days, we only need to travel up for a blood test. Then we have to wait a long time for the flight to return home after flying up, visiting the hospital, and having a blood test. ".
There is a better care system in England, according to a second family from Barry, south Wales, who also have a young child living with Duchenne.
Despite receiving excellent care in Cardiff, according to Delor Brown's eight-year-old son Rhodri, finding a neuromuscular consultant in Wales can be challenging.
She stated that a new consultant is coming from Bristol for Rhodri's upcoming appointment in the summer.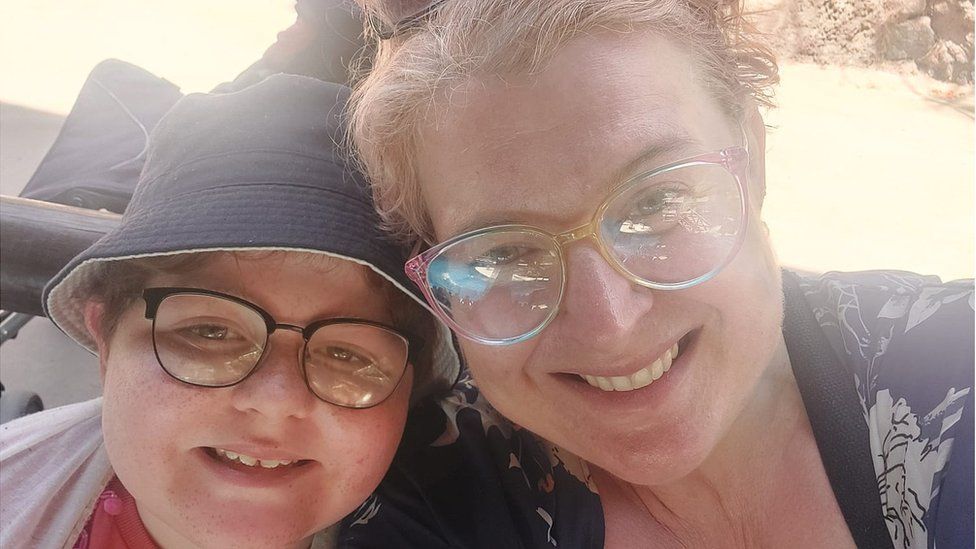 It's quite traumatic because you have to repeat it every time you get a new consultant because you have to start from the beginning and walk them through each step.
According to Ms. Brown, Duchenne patients in England "experience a much easier time" than those in Wales, where "you're always waiting for appointments.".
The current situation is "unacceptable," and people in Wales will "miss out on a chance to take part in new and innovative treatment," according to the top Duchenne charity in the UK.
Will Pender from Duchenne UK stated that there are significant geographic differences in the care for DMD patients in the UK.
When specialists on a rare disease are unavailable, consultants will seek advice from other experts, according to a Welsh government spokesperson.
"Arrangements are in place to ensure Welsh patients can access clinical trials in specialist centers outside of Wales, with funding for travel also available, when it is not possible to open specific research studies in Wales due to their specialized nature.
"We would advise people to talk with their clinical and consultant teams about access to research studies.
. "