In England's NHS, employee sickness has reached all-time highs.
The NHS lost the equivalent of nearly 75,000 employees to illness in 2022, according to data that shows an absence rate - the percentage of days lost - of 5 point 6 percent.
This is higher than in the pandemic's peak years of 2020 and 2021, and it represents a 29 percent increase over the rate in 2019.
According to the Nuffield Trust's analysis of official NHS data, mental health issues accounted for almost a quarter of absences.
Significant increases in cold, cough, infections, and respiratory issues were also observed; these trends are likely related to both the resurgence of the flu last year and the ongoing spread of Covid.
These illnesses fell into one of three categories. If they were combined, they would be more accountable for physical illness than mental health.
The think tank issued a warning, stating that the NHS was caught in a "seemingly unsustainable cycle" of increased workload and burnout, which was causing staff turnover.
Prior to the long-awaited workforce plan from the government and NHS England being released, the analysis was conducted exclusively for BBC News.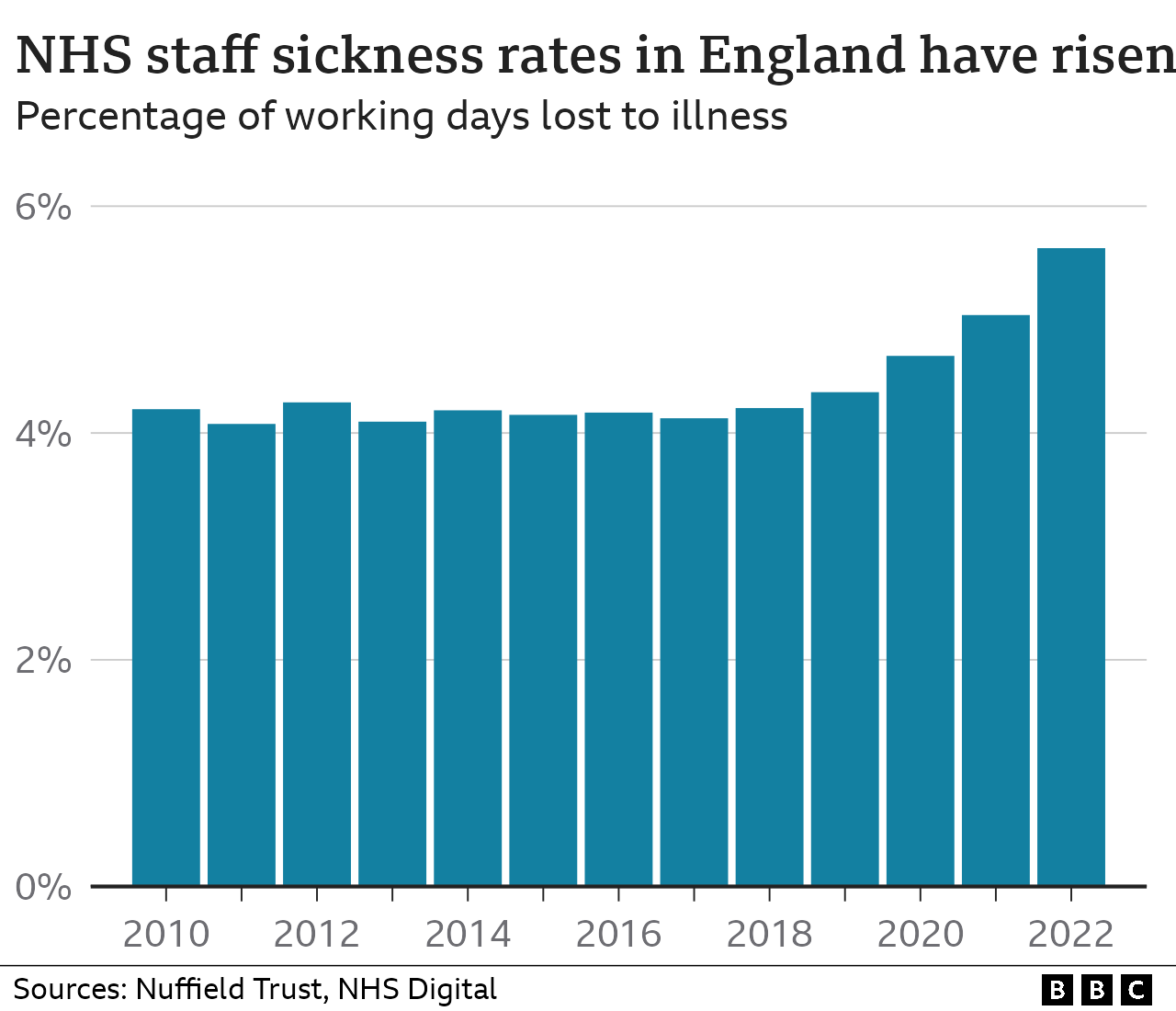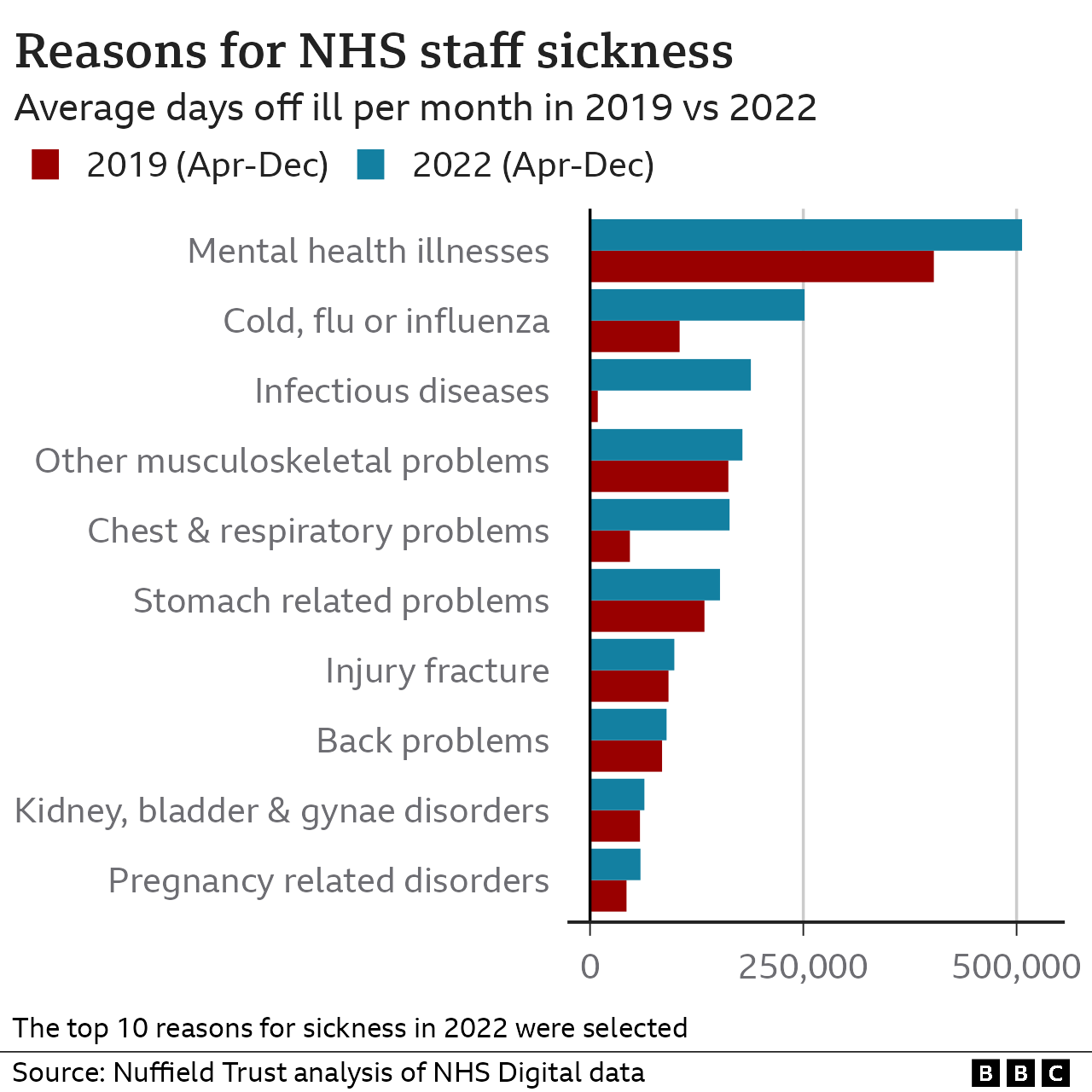 Dr. Billy Palmer, a senior fellow at the Nuffield Trust, stated: "The health service is coping with a challenging new normal when it comes to staff sick leave.
"Recruitment has received a lot of attention, but we need to work harder to make existing employees' working conditions better and to keep them healthy.
If the service is to stop this cycle of staff absences, sickness, and leaving rates, the workforce plan needs to have tangible support to enable employers to improve NHS staff experience. " .
The public sector average for sickness rates is 3 point 6 percent, and the NHS sickness rate in 2010 was the highest on record.
Given that not all absences would have been recorded, The Nuffield Trust cautioned that the number was likely to be underestimated.
It was also evident that Wales and Scotland were experiencing higher rates of illness in the NHS, despite the fact that their recording methods were different.
The findings "laid bare the psychological strain on staff," according to Miriam Deakin of NHS Providers, which represents health managers.
She noted that there were already 110,000 open positions in the health service, and she warned that the absences would have a "knock-on effect on patient care.".
Sara Gorton, the head of health at Unison, claimed that the "unrelenting pressure" on the NHS was to blame for the rise in illness.
"Absence levels will continue to soar until the NHS has enough personnel to look after and treat all of the patients in need of its assistance. A healthy workforce is necessary before there can be a healthy NHS.
. "