Three friends who first connected in a park during the pandemic have created a bench to honor that moment.
Through their shared interest in bridge, Elizabeth Groves, Annie Edmonds, and Pam Grainger first met.
Ms. Grainger, 82, proposed that they meet at Eaton Park in Norwich when the Covid-19 pandemic broke out in 2020.
The friends had to apply to Norwich City Council to have the £700 bench installed. The Friends of Eaton Park backed their request.
The three friends met up as a trio on occasion, but they typically met in pairs.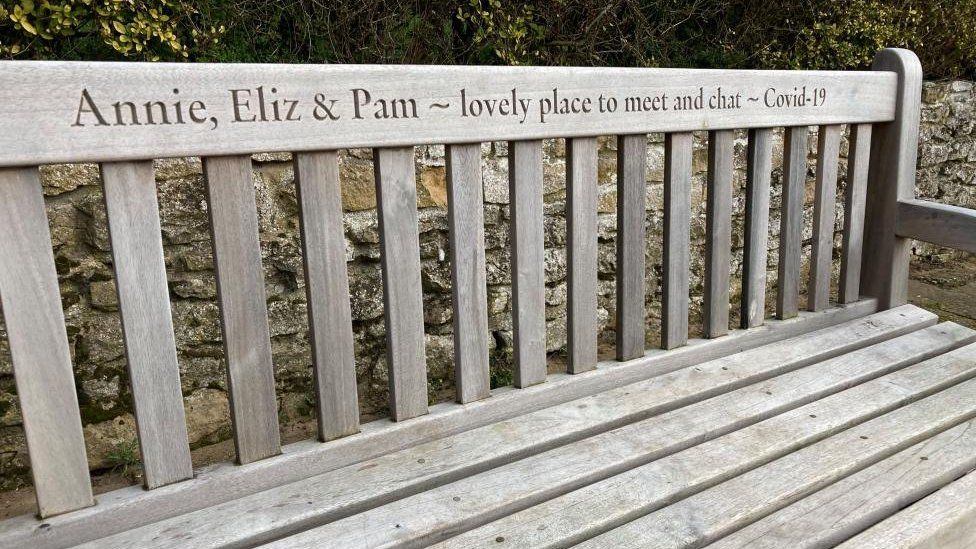 Ms. Grainger described how she spent her birthday during the pandemic sitting at either end of the park's longest bench with her two friends.
May 2022 saw the installation of a new bench bearing their names and the inscription "lovely place to meet and chat.".
We used to meet about once a week, and Ms. Groves, who came up with the idea to install the bench, recalled: "We used to sit on the bench at the end because we could keep our distance - we were very aware of the restrictions. ".
"It was a little bit of normality in a very abnormal time," Ms. Edmonds said.
. "