An inquest heard that despite being deemed to be at low risk of self-harm, a patient at a secure mental health unit died from self-inflicted stab wounds.
On March 4, 2022, paramedics at Brockfield House in Wickford, Essex, declared 56-year-old Marion Michel dead.
She had been given permission to prepare food with an 18 cm (7 in) kitchen knife, the jury at Essex Coroners' Court was told.
Ms. Michel was later discovered with 30 stab wounds to her neck and chest, locked inside of a bathroom.
Sean Horstead, the local coroner, learned that Ms. Michel had been given a schizophrenia diagnosis in 1998 and had gone through periods of severe mental illness, during which she had hurt herself and her partner twice.
She was sentenced to prison in Jersey after being found guilty of stabbing her partner in 2018. She was then moved to Brockfield House.
She was rated as posing a "low risk" to herself and others in 2022 by doctors and psychiatrists.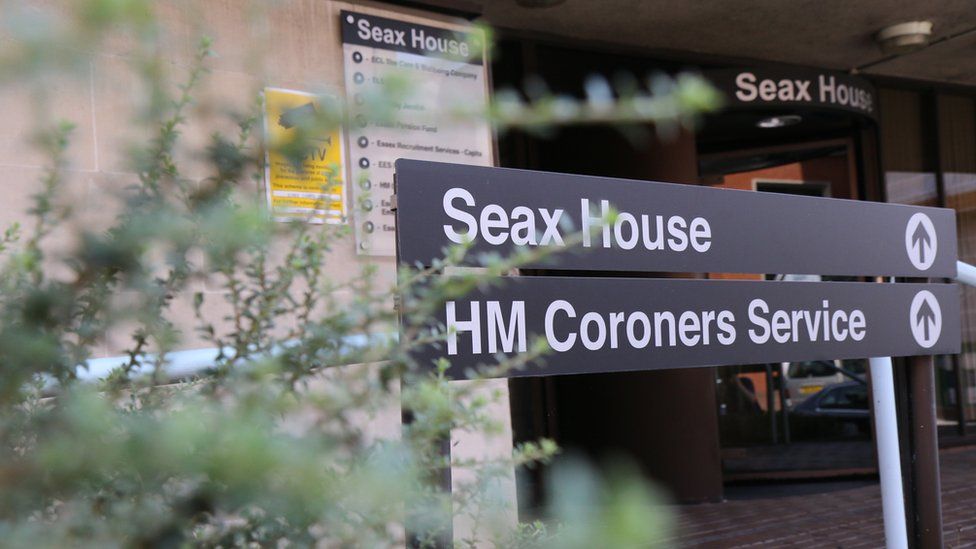 Ms. Michel was moved to the Aurora unit, where patients could have more freedom before being released. According to testimony given at the inquest, she had hoped to leave the unit by August in time for her father's birthday.
A pathologist concluded she died from a haemorrhage caused by her injuries, with paranoid schizophrenia given as an underlying cause.
The Wickford facility is run by the Essex Partnership University Trust (EPUT), which is currently the subject of a public inquiry into the deaths of 2,000 patients between 2000 and 2020.
However, because Ms. Michel's passing occurred in 2022, it will not be covered by the investigation.
In a statement read to the inquest jury by her sister Karen, Ms. Michel was described as a "fighter" who bounced back from periods of illness and loved food, travel, and gatherings with family.
She claimed that during the unit's two-week lockdown in February 2022 due to a Covid outbreak, when contact was limited to Skype calls, she had been worried about how her sister was coping.
She added that Ms Michel was about to start "an exciting new chapter in her life" and that her death had been "one of the hardest things for her loved ones, as we had been waiting for the time we could all be together again".
The inquest continues until 14 July.
.