After failing to make payments for the social care support they received at home, councils in England pursued more than 60,000 adults with disabilities and chronic illnesses for debts last year.
In light of rising rent and food prices, as well as the added expenses of living with a disability, claimants told the BBC they are unable to pay the fees.
In 2021–2022, 330 individuals were sued by councils.
Such action was a "last resort," according to the Local Government Association.
Nearly everywhere in England, councils ask social care recipients to pay a portion of the cost of the home care they receive, but a previous BBC investigation found that for some adults, the cost had increased by thousands of pounds annually.
Now, some people with disabilities have told the BBC that they felt they had no choice but to live without home care, while others have said they were afraid of having bailiffs called in for unpaid debts.
Disabled people "must live on very, very little money," according to campaign group Disabled People Against Cuts, because of the discriminatory fees.
It claimed that financial assessments were sometimes incomplete and that recent increases in rent and energy costs had not been taken into account by overworked local authorities.
The campaign group claimed that in many instances, councils neglected to take into account all the additional costs that disabled people must pay to maintain their health and wellbeing, including those associated with accessible transportation, adapted clothing, and special dietary needs.
In order to qualify for council-funded care in England, a person must have the greatest need for assistance and savings or assets of less than £23,250.
Paula Robinson, a resident of Greater Manchester, claims she was "shocked and distraught" when she received a letter from her council threatening legal action even though she was contesting the increased fees that put her in debt by £3,000.
She claims that the stress of the debt made her wonder if "life is worth living" despite having ME, also known as chronic fatigue syndrome, and an endocrine disorder.
Her social care package, which included visits from caregivers who prepared meals and assisted with bathing, increased in cost from £10 per week to £93 per week, a rise of more than £4,000 annually, according to the council.
Paula, who relies on benefits, claims that the higher costs "wiped out" her ability to afford the vitamins and physiotherapy that are necessary to ease her ME.
The £3,000 debt was eventually forgiven by the council.
But because she was still subject to the higher weekly fees of £93, Paula made the decision to forgo any further social care and is currently self-sufficient.
She said this has led to a deterioration in her physical health.
Because I'm too sick, she said, "I can't even have family come visit sometimes.".
Rochdale Borough Council said it uses full financial assessments to ensure payments are fair, and takes a "sensitive, case-by-case approach" to recovering debt.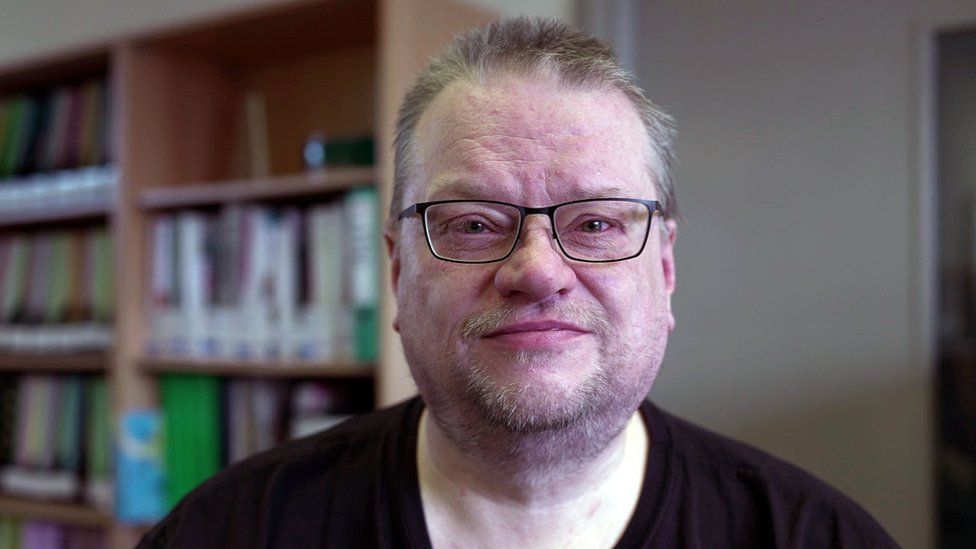 According to information obtained by the BBC through Freedom of Information requests from 79 of England's 152 local authorities, councils started more than 60,000 debt collection procedures against community-based social care claimants in 2021–22.
One of those worrying about enforcement action is Julia, who has severe mobility issues and a rare skin condition, and receives 13 hours of support each week at her home in St Leonards-on-Sea.
Julia, who lives on benefits, says she is unable to afford the charges of more than £58 a week, and was taken to court last year by her local authority for a debt of £4,700.
She is now fearful that bailiffs will be used against her.
"I'm always trying to be positive, but the fight is wearing me out and making me more ill," she said.
East Sussex County Council said the debt recovery process "will only ever begin after extensive discussions and assessments".
Campaigner Rick Burgess, from Disabled People Against Cuts, is now calling for all councils to update claimants' assessment to reflect the rising cost of living, and to put in place better support for those struggling with repayments.
Councillor David Fothergill of the Local Government Association, which represents councils in England, told the BBC rising demand and squeezed budgets meant councils had to collect money owed, but that legal action was a last resort.
"What councils should be doing, and I think the vast majority of councils do in the vast majority of cases, is they work with residents to find a solution [for how the debt can be settled]. ".
The Department of Health and Social Care said regulations ensured local authorities leave claimants with a set amount of money to live off once their social care charges have been paid - known as the "minimum income guarantee".
The amount changes to meet different people's circumstances.  Single claimants over the state pension age currently have a protected income of £194.70 a week.
Approaches to social care charging differ across Scotland, Wales and Northern Ireland, where expected contributions are lower than in most councils in England.