In England and Wales, the proportion of prison guards who missed work due to mental health issues nearly doubled in five years.
According to data obtained by BBC Radio Kent from the Ministry of Justice, the number of employees taking time off increased from 1,456 in 2016–17 to 2,879 in 202–21.
Staff burnout, according to the Prison Officers' Association (POA), is brought on by long hours, violence, and low pay.
According to the government, it offers extensive support for mental health.
The information was obtained through a BBC Freedom of Information (FOI) request, but it excludes prisons that were either private or not in use.   .
Only 18% more prison officers were employed over the course of the five-year period, according to the Ministry of Justice. The number of officers increased from 18,402 in March 2017 to 21,633 in December 2022.
"Violence, the threat of violence, and a hyper vigilant state, all contribute to a working environment that is becoming less and less attractive," says Mark Fairhurst, national chair of the POA.
"These issues are leading to a high attrition rate and more staff members being diagnosed with PTSD," he said. Sadly, we are seeing an increase in the number of mental health issues that tragically, occasionally, result in suicide. "  .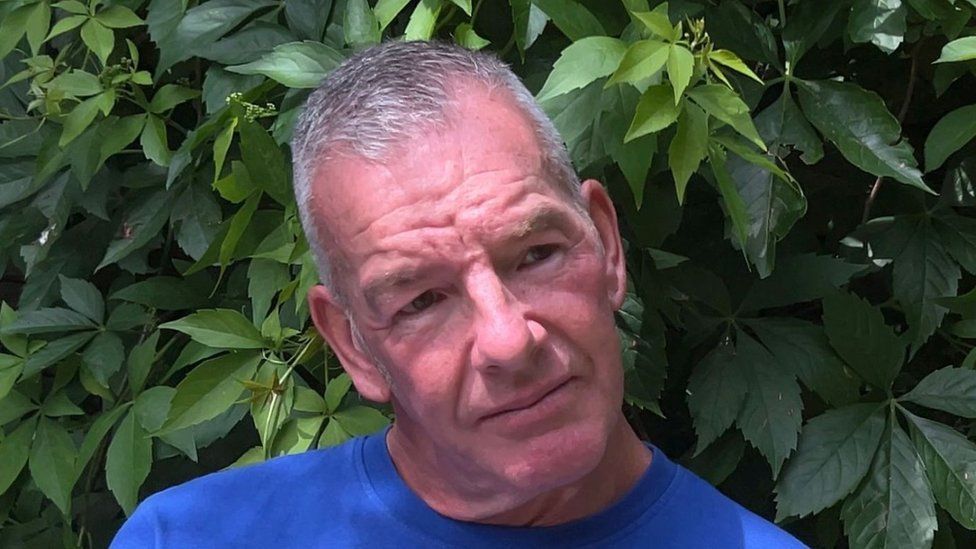 At HMP Long Lartin in Worcestershire, Tom Hill worked as a prison guard for 32 years. He claims that the service has lost experienced staff as a result of the austerity measures implemented in 2010.
"Once we lost huge swathes of staff, regimes were cut, prisoners were locked up in their cells for 23 hours a day in many prisons, and that leads to boredom for the prisoners, boredom for the staff, and eventually we get violence, drug abuse, and self harm," said the prison official.
"Even after 30 years, the level of violence one human can inflict on another human shocked me. Additionally, there have been suicides among some staff members and prisoners. " .
According to a comprehensive survey of prison staff conducted by the cross-party parliamentary Justice Committee, half of prison officers in England and Wales do not feel safe at the prisons they work in.
The number of band 3-5 officers would increase by 3,662 between October 2016 and September 2022, the Prison Service claimed, as part of its efforts to increase prison security.
There has been a campaign to give staff more protection, according to Gordon Henderson, the Conservative MP for Sittingbourne and Sheppey, which includes three prisons.
"PAVA spray is now routinely permitted to be carried by prison officers," he said. In order to lessen the level of hostility and violence in prisons, they are also given body cameras, which has been a great help. ".
According to a spokesperson for the Prison Service, "We take the wellbeing of our hardworking staff very seriously, which is why we provide extensive mental health support, including a 24-hour helpline, confidential counseling, and specialized therapy after traumatic incidents.
We are increasing prison officer pay to at least £30,000, with an additional £3,000 for some of the lowest paid, in order to help us hire and retain more prison officers because this is a crucial and demanding job.
. "