England will soon adopt a new system for vetting ambulance calls in an effort to speed up response times.
A review of which emergency calls, aside from those deemed to be immediately life-threatening, can be handled elsewhere is being requested by NHS England from ambulance crews.
Emergencies like heart attacks and strokes are among the category two calls.
Burns and excruciating headaches fall under this category, though they might not require such a quick response.
About 40 percent of these lower priority calls classed as category two by call handlers will now receive callbacks from a doctor, nurse or paramedic to see whether there is an alternative to sending an ambulance.
In trials conducted in London and the West Midlands, nearly half of those who received a callback were instructed to visit an urgent care facility, their GP, or a pharmacist instead.
Now, NHS England is requesting that the other eight ambulance services in England follow suit.
Nearly five million ambulance calls were made last year, the majority of which were for category-two emergencies.
They arrived with the worst response times ever in December, taking an average of more than 90 minutes.
This fell to 32 minutes in January, but the goal is 18 minutes.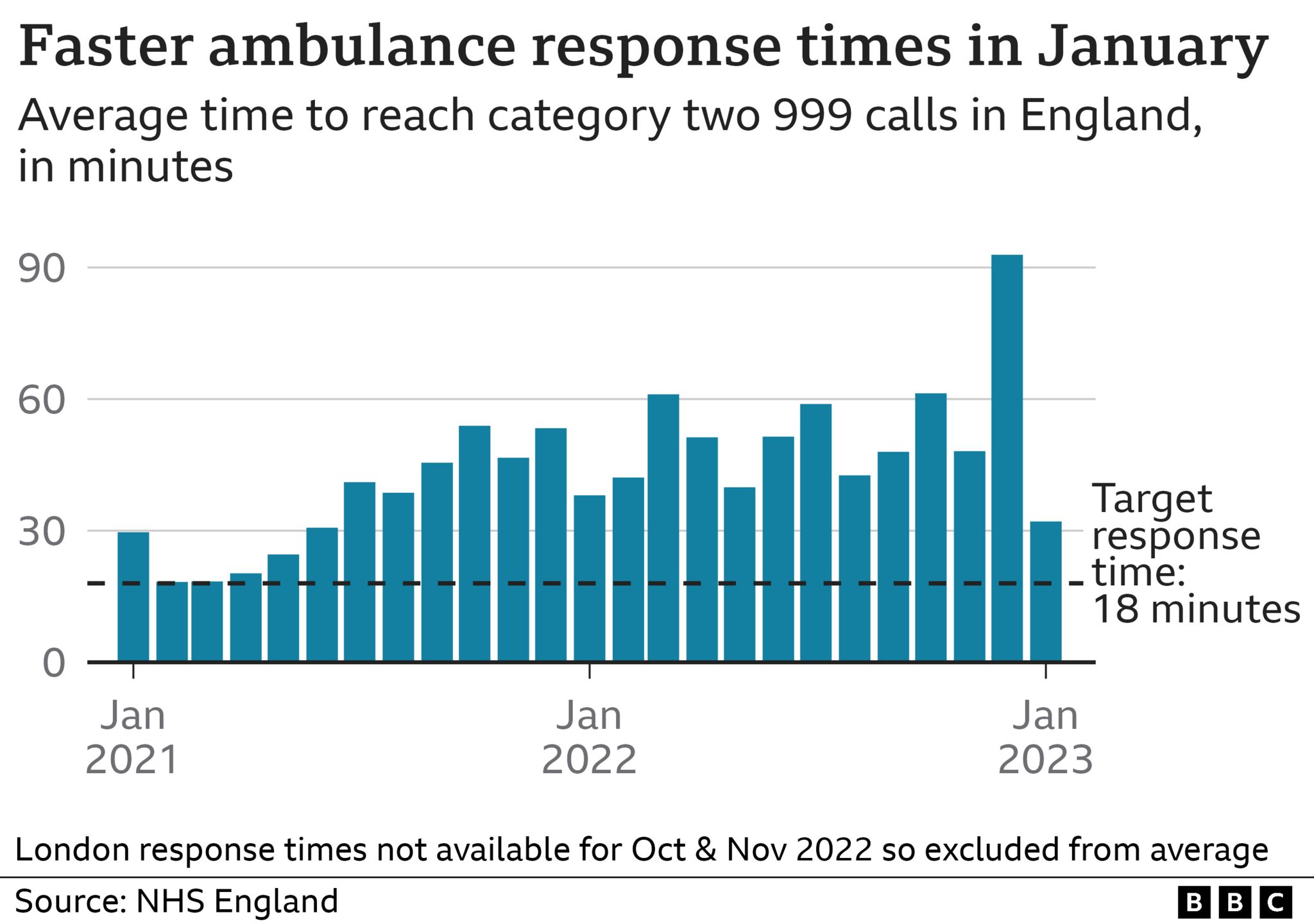 According to Prof. Julian Redhead of NHS England, "This new system will allow a conversation between a nurse and paramedic or a doctor and the patient - and together they'll be able to decide whether an ambulance is the best response or whether they're better cared for in a different environment.".
"It's crucial that people understand that just because they are being evaluated, they do not lose their place in the line.
In addition to allowing us to free up resources for our most vulnerable patients, those who have suffered heart attacks and strokes, it allows us to give each patient a more individualized level of care. ".
According to NHS England, ambulance services should transition to the new system in the coming weeks, but it will be monitored as it settles in.
Sir Julian Hartley, CEO of NHS Providers, the organization that advocates for ambulance services, described it as a "welcome step.".
Nevertheless, he continued, "Pressures in the ambulance service are connected to pressures across the entire system.
We must prioritize lowering high bed occupancy, boosting bed capacity, and addressing delayed discharges through increased investment in community and social services.
. "