A body suit that helps to lessen pain and facilitate movement is being tested on college students who have conditions like cerebral palsy.
The Mollii suits, which stimulate muscles electrically, are "a real benefit," according to National Star College in Ullenwood, close to Cheltenham.
Cerebral palsy sufferer Jack Reeve hopes the suit will enable him to dance with his fiancee at their wedding.
When wearing the suit, he claimed to feel "like a new man.".
Mr. Reeve's condition caused a lot of uncontrolled movement in his limbs and core, according to physiotherapist Anesu Madondo, but it had significantly decreased since wearing the suit.
She noted that Jack was "more at ease in his chair and more animated.".
He has increased his ability to tolerate walking.
Jack enjoys dance. Being mobile is very important to him, so we have been attempting to move him closer to being able to dance at his wedding during his physio sessions. ".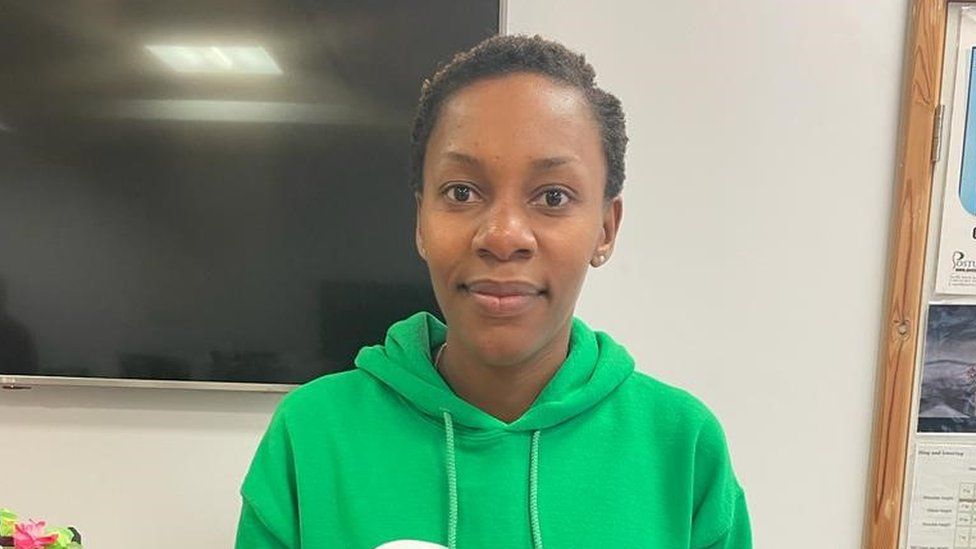 "Many of my friends have had operations to help with muscle spasticity," Mr. Reeve said.
"I don't want to take that path, and I'm hoping the suit will keep me from having surgery in the future. " .
For people with motor function and other disabilities, both adults and children, the Mollii suit consists of a jacket and pants with integrated electro-stimulation.
Rachel, a classmate who also has cerebral palsy, reports success using the suit, which is worn for an hour at a time. For up to 48 hours, the effects may persist.
"She's had benefits across the board," said her physiotherapist Olivia Williams, "her function, grip, sitting up, holding a cup without help, as well as her balance - and she is able to walk for longer.
"Everyone will benefit more from these students' increased independence.
"It has been quite emotional at times. All the staff can see how much the suits help the students. ".
The college, which offers education to those who have acquired brain injuries, physical disabilities, and learning disabilities, is testing seven suits and keeping track of the results in the hopes that more students will benefit in the future.