After experiencing difficulties with patient discharge, a hospital's emergency room is under a lot of stress.
Nearly 100 patients at Great Western Hospital (GWH) in Swindon are "medically fit for discharge," but their homebound journeys are being delayed.
Long wait times are being created in urgent care facilities as staff concentrates on patients who are in life-threatening situations.
Felicity Drewe, the chief operating officer, said, "We are asking for your help to get loved ones home.".
"The discharge delays are affecting our urgent and emergency care services. ".
The number of people seeking urgent and emergency care on Tuesday increased by 10%, according to the NHS trust.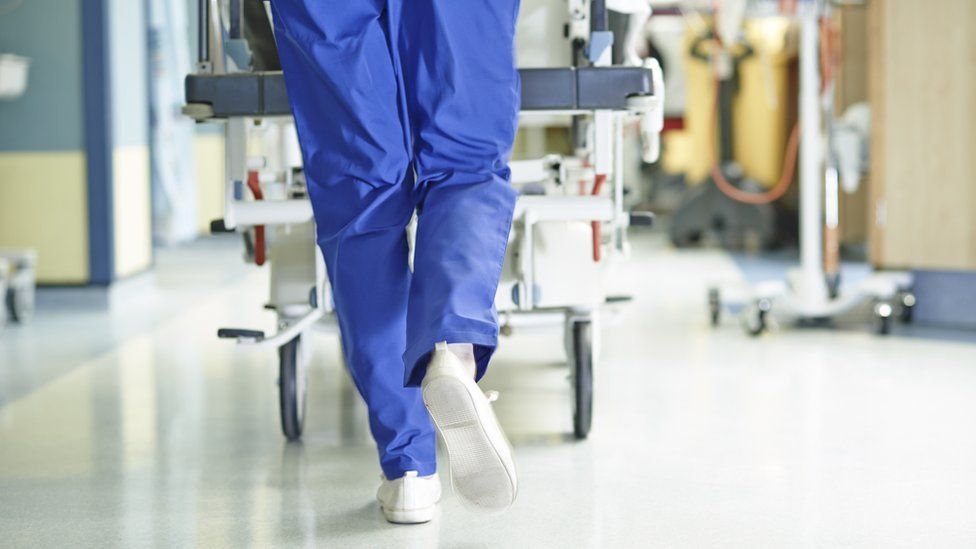 A patient reportedly waited 99 hours on a hospital trolley, prompting the hospital to declare a critical incident in January because of the same circumstance.
According to Ms. Drewe, "staff continue to work closely with partners in the community, primary, and social care to arrange ongoing care needs outside of a hospital environment.".
Call NHS 111 in the first instance if you're ill or hurt so they can point you in the direction of the best healthcare facility for you, which may not always be a hospital.
. "