A surgeon just got back from a 47-day medical research expedition that involved skiing across the South Pole for seven hours each day.
The effect of polar activity on human metabolism is a topic of study for Coventry professor Chris Imray.
Prof. Imray gathered data in -50C (-58F) temperatures with a team of civilian and military personnel.
He called the expedition "an amazing trip," and he hopes that his discoveries will result in advances in medicine.
The University Hospitals Coventry and Warwickshire NHS Trust's Prof. Imray said, "Traveling to remote places with hostile environments is my passion, but I'm hoping we get translational benefits.".
He has climbed some of the tallest mountains in the world, and he claimed that research from an Everest expedition in 2007 gave insights that helped lower the mortality rate from open aortic surgery.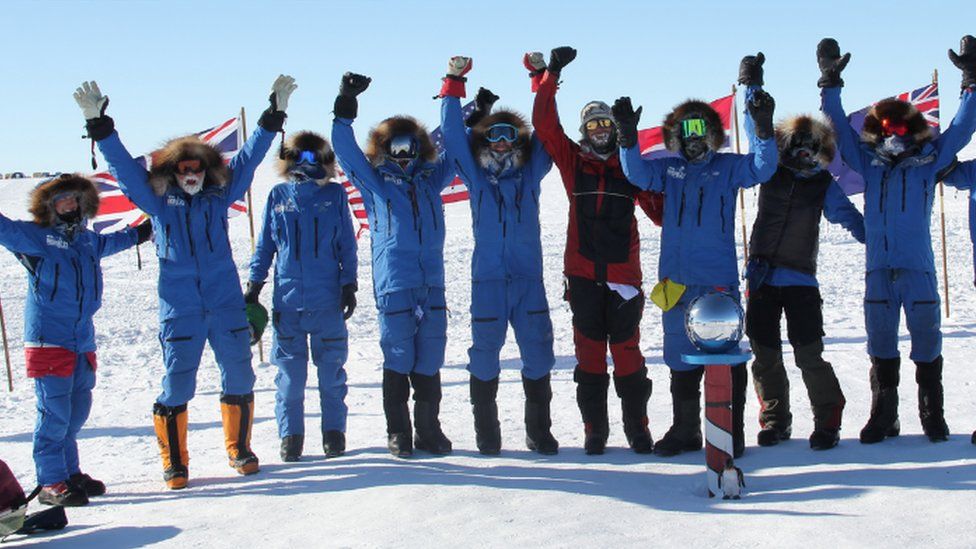 The South Pole expedition cost £1 million and required three years of planning; sponsors covered the cost.
While traveling the 950 kilometers (570 miles) from the Messner Start on the Ross Ice Shelf, the explorers were all separated from their families for Christmas.
There was a weight loss of between four and 13 kilos, according to Prof Imray, despite consuming about 5,500 calories per day, which is at least twice the recommended amount.
He explained that they were determining whether brown fat, a metabolically active fat that is typically only found in newborns, was "switched on" during the subzero temperatures.
Every five days, he weighed himself, and he kept track of when he lost weight.
"At first, you lose quite a bit, but it seems to stabilize, and when you are at higher altitudes, it seems to go faster again. ".
The data will be analyzed by Prof. Imray over the course of the upcoming year, and he added: "I hope this research will change the way we manage our patients.
. "