As the NHS celebrates its 75th anniversary, the first conjoined twins to be separated in the UK express their gratitude.
Anna and Barbara Rozycki, who were successfully separated at Birmingham Children's Hospital, were born in Coventry in 1970.
The surgical team there, according to the twins, saved their lives.
The sisters added that people should be "so grateful" to the NHS for the care provided on a daily basis throughout the nation.
The twins were delivered at Coventry's Walsgrave Hospital before being transported to Birmingham for surgery.
"Mum didn't discover she was pregnant with twins until two weeks before delivery. They simply believed that she was carrying a large baby, according to Anna.
She thought, "Oh god, I've got two weeks to get used to this idea," when they said, "Aww, you're having twins.". ".
They would be born through a caesarean section, according to doctors.
And, she continued, "obviously, that's when they realized there would be a problem, and Barbara came out on top, with me stuck underneath.
Barbara is a few seconds older than I am. ".
The mother of the twins was "very poorly" after giving birth, and the twins were joined from the chest to the abdomen, sharing a liver.
She was profoundly unconscious. We were transferred to Birmingham Children's Hospital the very next day, so everything had to be completed in a hurry, Barbara said.
Mum was still in Walsgrave. She could only catch brief glimpses of us on the news, which had a very negative impact on mum because she was desperate to be with her children.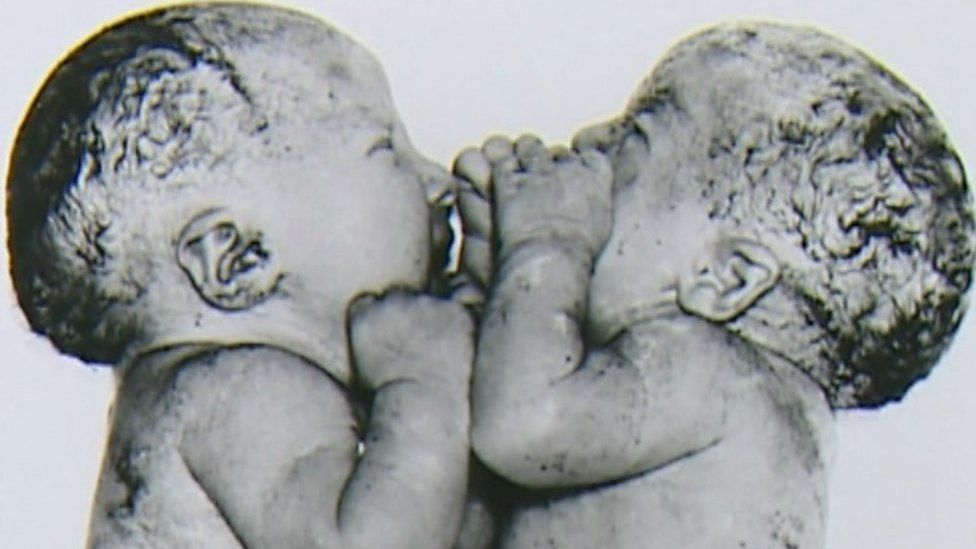 "Mum actually discharged herself from the hospital as a result of it; she had been there for almost two weeks. When she was finally transported to Birmingham, the first thing she said was, "Mummy's here now. ".
The success of the surgery to separate them was unknown to the doctors.
The two claim they are fortunate to only be joined by the liver, an organ that has the ability to heal itself.
Dr. [Keith] Roberts is no longer with us, and his name isn't often mentioned, but we owe a great deal to him, Barbara continued.
The twins said he turned into more of a family friend and had follow-up appointments until they were 13 years old.
"Not long after we were born, the Queen paid a visit to Walsgrave Hospital and heard the tale. In addition, she sent a telegram to our parents congratulating them on the birth of us," Anna said.
The twins stated that they would consider their procedure as well as all other doctors involved in "pioneering surgeries" as the NHS turned 75.
Barbara said, "I'll be reflecting on how fortunate we were that Dr. Roberts saved our lives.
Everyone can appreciate and comprehend the NHS, Anna continued.
"There are many different success stories out there, and people are very appreciative of the care they received.
"I believe that what the NHS has done for everyone and how grateful people are applies to everyone in the end.
. "