Premature infants can now routinely receive a drug treatment to prevent blindness on the NHS in England, according to the advice.
Ranibizumab injections can prevent scarring brought on by unusual blood vessel growth in the back of the eye.
It serves as an alternative to laser therapy, which is sometimes inappropriate for small infants at risk of this vision issue affecting the retina.
With the proper care, retinopathy of prematurity (ROP) can be prevented.
With the aid of eye exams, all premature and low-birth-weight infants are screened for it. One in twenty may need treatment to prevent harm that could result in blindness.
The action of vascular endothelial growth factor, which encourages the growth of new blood vessels, can be blocked by injections of ranibizumab into the eye.
In the retina, the area of the eye that detects light and transmits signals to the brain to enable sight, extremely high levels can grow abnormal vessels that eventually transform into scar tissue.
At 23 weeks gestation, Millie Swan, a Surrey resident, was born prematurely with ROP.
She needed immediate treatment to preserve her vision when she was three months old because the condition in her left eye had gotten so bad.
However, she did not tolerate the sedative that the doctors gave her to get ready for the laser treatment at all, so they were unable to begin.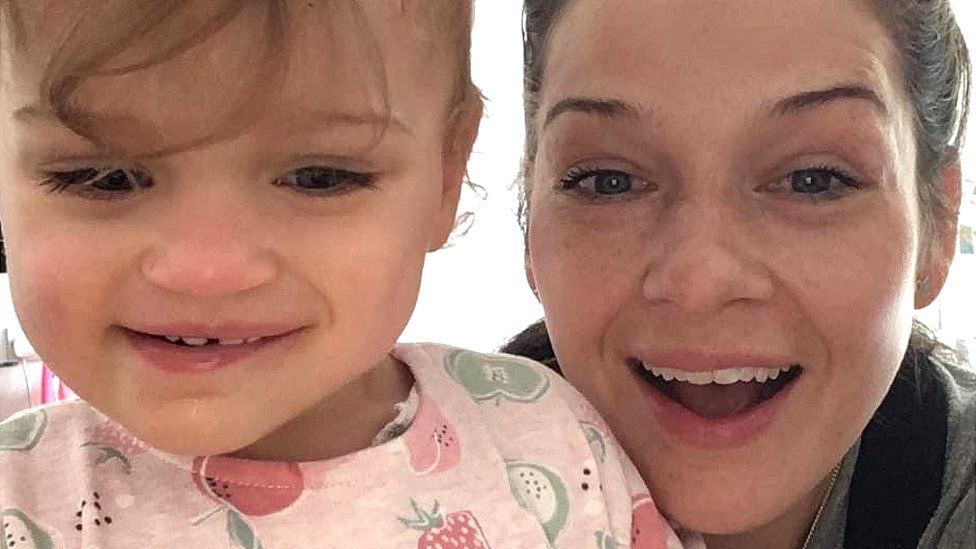 Natalie, Millie's mother, said, "At this point, we thought she would go blind in her left eye, but we were fortunate to get offered this new treatment, which was an injection into the eye.
"I accompanied her throughout the procedure. Although I was accustomed to seeing that happen for Millie's assessments, she needed to have her eye clamped open. And in just a few minutes, the treatment was completed. The laser surgery would have taken much longer than that. After the procedure, Millie rested for a few days.
"Millie will turn three in July, and she currently has normal vision. She likes to look at the pictures in her books and the airplanes in the sky.
"We consider it a great blessing that she was able to have this procedure, which prevented her from going blind in that eye, and that now other families can also benefit from it. ".
According to experts, about 20 babies in England may benefit more from drug therapy than laser therapy each year.
According to Amanda Pritchard, chief executive officer of the NHS: "It's fantastic that this treatment will now give families across the country another game-changing option to help save their child's precious sight. The impacts of vision loss can be absolutely devastating, particularly for children and young people.
"The national implementation of this lifesaving therapy for infants too ill to receive laser therapy is a critical advancement in preventing avoidable vision loss. ".
The national rollout of this sight-saving procedure is absolutely fantastic, according to Peter Bradley of the premature baby charity Bliss. Many babies who are born prematurely suffer from retinal disease, which can be very serious.
. "