The UK Covid inquiry will hear testimony from former first minister Nicola Sturgeon and her deputy John Swinney.
They will be questioned about how well-prepared and responsive the Scottish government was to the pandemic.
All of Ms Sturgeon's unredacted WhatsApp messages should be provided to the inquiry, according to attorneys defending bereaved families.
With public hearings scheduled to last until 2026, she is anticipated to show up more than once.
The testimony of Ms. Sturgeon and Mr. Swinney will be heard after that of the former health secretary of Scotland, who claimed that no plan could have adequately prepared Scotland for the crisis.
According to Jeane Freeman, who testified at the inquiry, PPE supplies almost ran out and the health infrastructure was not prepared to handle the pandemic.
Ms. Freeman, who served as the Scottish health secretary from 2018 to 2021 before resigning as an MSP, was criticized on Wednesday for the failure of the government to implement recommendations from three pre-pandemic planning exercises.
She claimed that while there had "clearly" been ongoing problems getting personal protective equipment (PPE) to frontline employees, supplies had not run out.
The former minister previously acknowledged her regret over the Scottish government's decision to send a large number of hospital patients to nursing homes without first having them tested for the virus.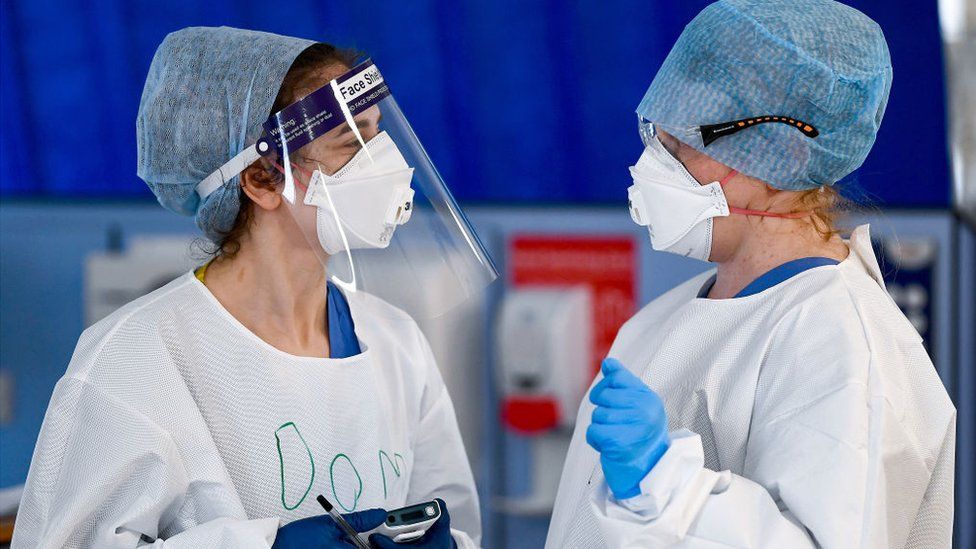 The investigation, headed by Baroness Heather Hallett, was launched to look into how the UK handled the virus.
The pandemic's effects and any lessons that can be applied to prevent future viral outbreaks will also be examined.
After its original chairwoman left for personal reasons and four members of the inquiry's legal team also resigned, a separate Scottish inquiry that will specifically examine the effects of the virus north of the border has been delayed.
Following the discovery of the first cases at the beginning of 2020, approximately 227,000 people in the UK passed away with Covid listed as one of the causes on their death certificates, including more than 17,000 in Scotland.
By February 2022, it was predicted that more than 44 million people would have contracted the virus.
Going through what occurred and drawing lessons from it are the goals.
There won't be any convictions or exonerations.
Governments are not obligated to follow any recommendations made.
The investigation has no set end date but is scheduled to hold public hearings until 2026.
In addition to the general UK inquiry, a separate one is being held in Scotland.