In order to raise money for a new school, a group of charitable cyclists rode 250 miles (602 km) through Bangladesh.
In an effort to raise $100,000, Freedom 50, a Birmingham-based organization, transported street vendors from Dhaka to Sylhet.
The bike ride, which they finished on February 8 after four days in the saddle, was "a lot of fun," according to the organizer, Aftab Rahman.
He claimed that the group had reached their fundraising goal more than halfway.
Mr. Rahman said, "I have been motivated by trying to better the lives of children and young people.".
In Jamalpur, which has been severely impacted by erosion and flooding made worse by climate change, the proposed school would be constructed.
The current structure, which houses 114 students, was called "a tin shack" by Mr. Rahman, whereas the new school would have solar panels and rain capture technology, making it more resistant to extreme weather events.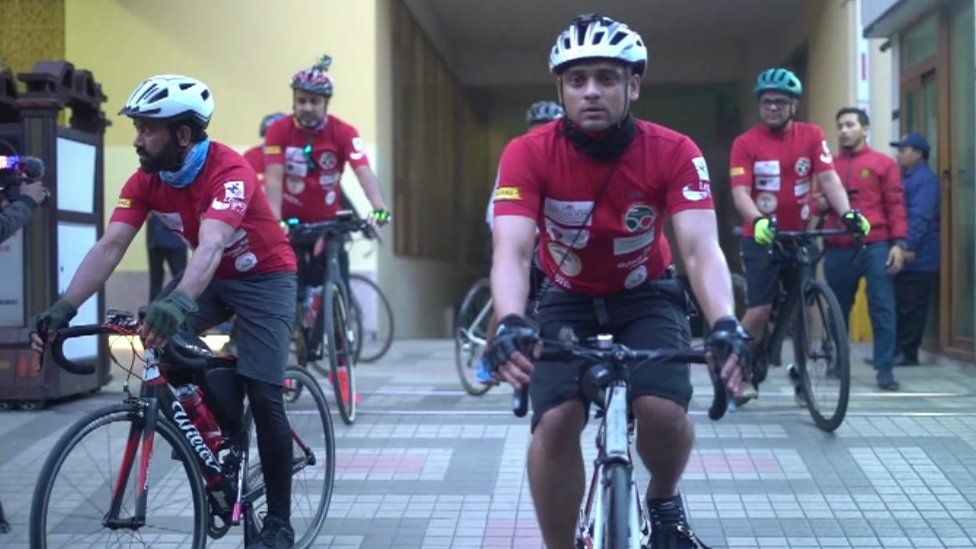 Mr. Rahman plans to construct a playground with a cycling track during the second stage of the project.
The majority of the participants were Bangladeshis, so for us, it was like a homecoming, he said as he gathered a group of cyclists to participate in the charity ride. ".
A "hero's welcome" would be waiting for them in the towns and villages along the route, according to Mr. Rahman, who also welcomed cyclists from Germany, Belgium, and Pakistan.
He said, "People were aware of who we were. People would ride their bikes up to us and welcome us as we entered cities. ".
Other charity bike rides organized by the group include one from London to Paris in August and one across the UK in May.