RTÉ, the national broadcaster of Ireland, has been charged with operating "a slush fund" that included buying flip-flops for €5,000.
The slush fund remarks were made by Fine Gael TD (MP) Brendan Griffin during a hearing of the Oireachtas (Irish Parliament) media committee.
On Wednesday, the committee questioned several current and former RTÉ employees and board members regarding spending and governance issues.
Siin N. Raghallaigh, chairwoman of the RTÉ board, said in her opening statement to the committee that recent revelations regarding RTÉ's finances, including hidden payments to presenter Ryan Tubridy, were "undoubtedly the darkest period in RTE's history.".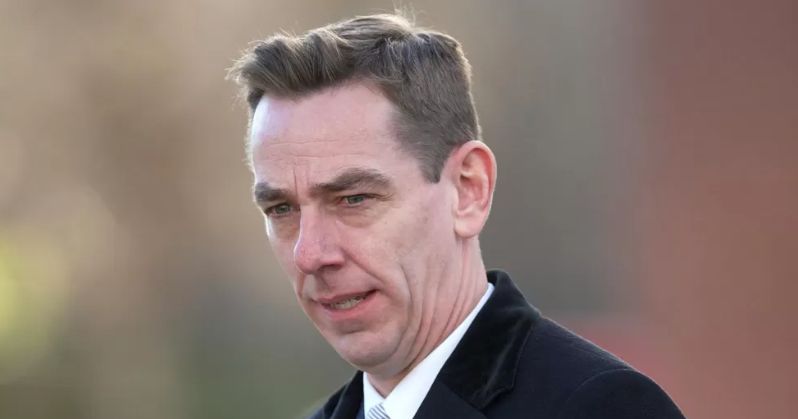 In order to "assist" the committee's investigations into the non-disclosure of payments, Mr. Tubridy and his agent Noel Kelly have offered their services.
However, it is uncertain if they will show up for the committee's open hearing.
From 2017 to 2022, Mr. Tubridy received €345,000 (£296,000) in excess of what RTÉ reported as his pay.
The pay agreement with the host of The Late Late Show led to the resignation of Dee Forbes, the former director general of RTÉ.
A "barter account" run by RTÉ served as the conduit for some of the payments made to Mr. Tubridy.
With that type of payment, products or services are traded for different products or services.
For instance, a dealership might give company cars to a nearby radio station in exchange for advertisements.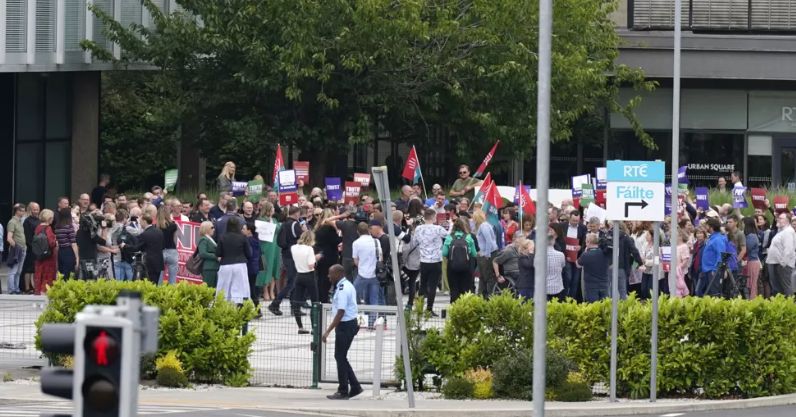 The committee was informed that RTE hired a barter agent with a base in the UK to sell "surplus advertising airtime.".
The committee was informed that RTE paid the agent a fee and received about €300,000 in cash as well as services like hotel accommodations and flights in return.
But when Mr. Griffin questioned RTÉ's CFO Richard Collins, he charged that the broadcaster was running a "slush fund.". ".
A number of payments made by the broadcaster were listed by the Fine Gael TD, including €12,000 for tickets to a Bruce Springsteen concert and €6,358 for 50 tickets to a Phil Collins and Robbie Williams concert.
I've heard of the phrase "let me entertain you," but Mr. Griffin thought it was absurd.
For the summer party for agencies and clients, 200 pairs of flip-flops cost €4,956.
This is a slush fund, not a barter account. ".
Former RTÉ board chair Moya Doherty admitted to Mr. Griffin that the board was "unaware of the existence of the barter account.". " .
Mr. Griffin also questioned Mr. Tubridy's refusal to accept a pay cut from the RTÉ witnesses before the committee.
Breda O'Keefe, the former CFO of RTÉ, responded, "They didn't refuse to take a cut.
"We couldn't agree on the cut's level. ".
Are we really expected to believe that no one other than Ms Forbes could have known about figures published for Ryan Tubridy's pay? questioned independent TD Mattie McGrath later.
Imelda Munster, a TD for Sinn Féin, charged RTÉ with "showing utter contempt for this committee.".
That occurred while the barter account was being further questioned.
The appropriate controls are in place regarding oversight and spend, according to RTÉ's explanation for the committee regarding the barter account. ".
It's a lie, Ms. Munster said, and it's just not true.
Ryan Tubridy received covert top-up payments through the barter account. ".
"You raised fictitious invoices under the heading of consulting fees using the barter account. ".
Later, she inquired about the viability of her position from Geraldine O'Leary, RTÉ's commercial director.
Ms. O'Leary retorted that she would soon be retiring.
"I'm not sure my position is tenable," Ms. O'Leary said. "The invasion of my privacy, the impact on my mental health, and most importantly the false reports about me and my husband on both Twitter and in newspapers have crossed a line that I do not find acceptable.".
Later, Senator Malcolm Byrne of Fianna Fáil questioned about the documentation that had been provided to the committee, which had revealed that losses to RTÉ for Toy Show The Musical totaled €2.2m dot.
There is a risk associated with all of these things, but Moya Doherty retorted that "commercial was under tremendous pressure to generate additional revenue.".
Only 11,044 tickets were ultimately sold for Toy Show The Musical performances.