A people smuggler who called migrants "pork" and "chicken" was sentenced to prison.
At the city's crown court on Wednesday, Birmingham resident Hai Le, 33, was given a seven-and-a-half year prison term.
Vietnamese nationals who wanted to travel from Europe to Birmingham and Wolverhampton on lorries paid up to £17,000 for the privilege.
The court was told that after receiving the money, they were forced to work illegally to repay it.
Habib Behsodi, a taxi driver from Kent who was also charged with conspiring to facilitate illegal immigration, was Le's co-defendant.
He received a probationary period with 200 hours of community service and a two-year suspension of his two-year prison sentence.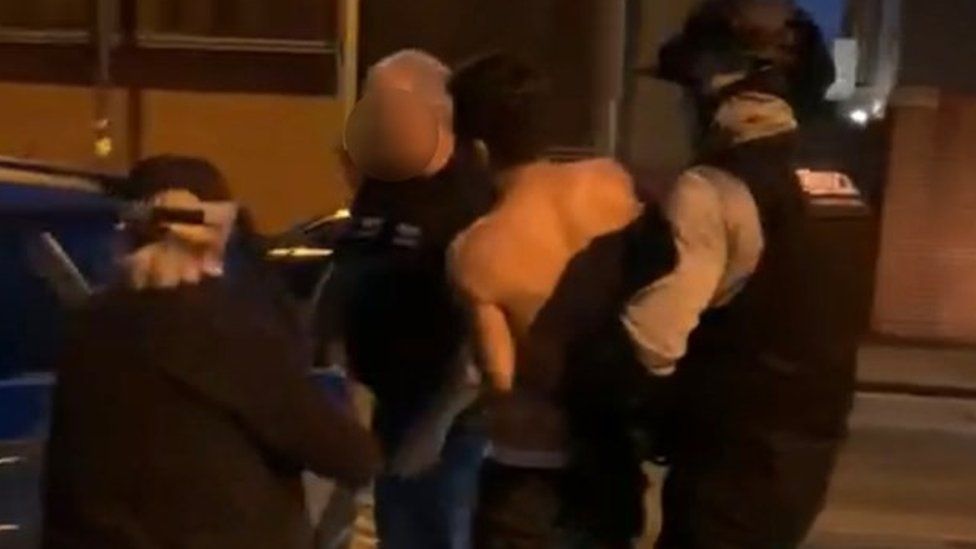 The National Crime Agency (NCA) claimed that Le and Behsodi were a part of a criminal organization that used phone messages to coordinate the logistics and referred to migrants as "pork" and "chicken" when doing so.
Behsodi would team up with Le to pick up migrants and transport them to the West Midlands while also collecting cash payments once they had entered the UK via lorries.
Between 19 August and 4 September 2020, Le was involved in at least seven attempts to transport immigrants to the UK.
At his Handsworth home, he was detained in September 2021. At first, he made an attempt to leave the property and identified himself to police as Ho Sy Quoc.
The NCA added that in order to determine his real identity, it had cooperated with Vietnamese authorities.
Le's "lavish lifestyle," which included wearing designer sneakers costing £1,000 and renovating a sizable home in Vietnam, was financed in part by the money he earned from people smuggling, according to testimony presented in court.