According to the airline, a Delta plane landed safely at Charlotte-Douglas International airport in North Carolina without its front landing gear.
There have been no injuries reported among the 96 passengers, the two pilots, or the flight attendants.
All passengers have been evacuated, but the Boeing 717 is still on the runway due to the mechanical problem.
On Wednesday morning, the flight departed from Atlanta.
Although Delta crews "train extensively to safely manage through many scenarios and flight 1092 landed safely without reported injuries," the airline called the morning's events a "rare occurrence" in a statement to the BBC.
According to Delta, "our current priority is to take care of our customers on this flight, including retrieving their bags and ensuring that they reach their final destinations safely.".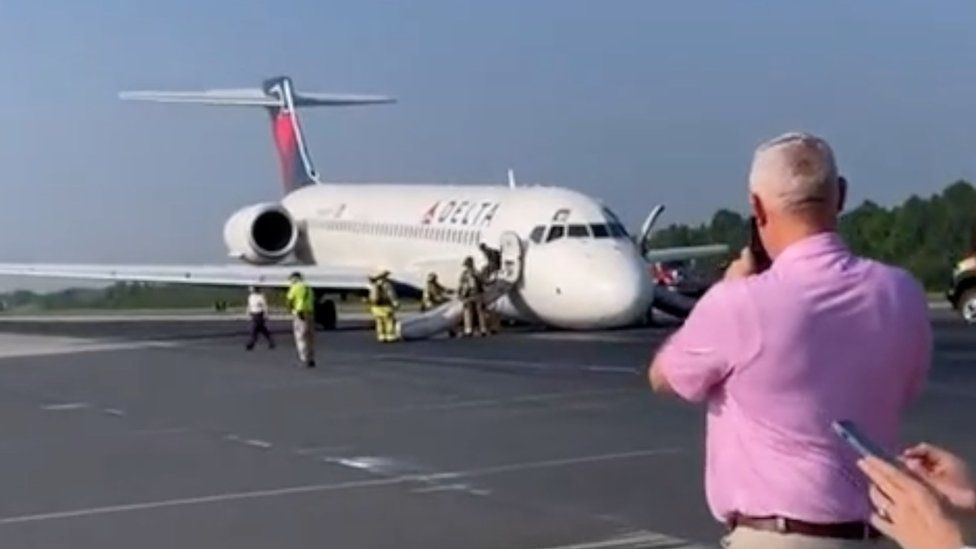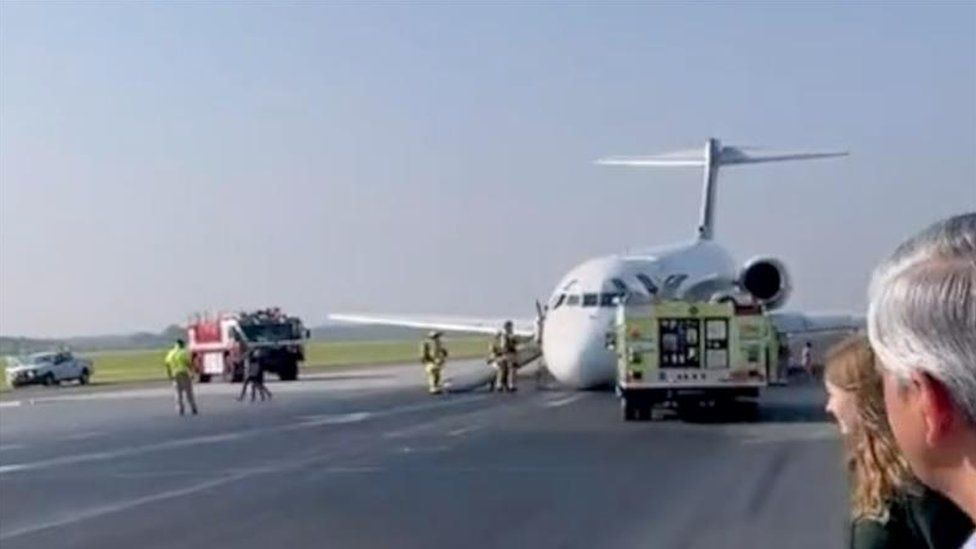 Flight 1092's pilot mentions that the aircraft has "a nose-wheel unsafe indication" in an audio clip from air traffic control that local CBS News affiliate CBS 17 posted online.
The pilot says, "I think we should go ahead and declare an emergency.". "We are carrying 104 souls. Our fuel supply lasts for 50 minutes. ".
After the "mechanical issue" with the Delta flight, the Charlotte airport issued a statement on Twitter stating that a runway was still closed.