The Dublin government has been urged by members of the Irish parliament to reiterate its pledge to cover 50% of the cost of the A5 road upgrade between Londonderry and Aughnacloy.
With more than 50 fatalities there since 2006, the road is regarded as one of the most hazardous on the island of Ireland.
The estimated cost of the 53-mile plan is $1.06 billion.
The road would be the biggest ever constructed in Northern Ireland.
However, it has encountered numerous planning setbacks and legal issues.
Nathan Corrigan, Kate Corrigan's 20-year-old son, and two of his friends died in a traffic accident in December 2021.
She was one of several members of the "Enough is Enough" campaign group who spoke to TDs in Dublin on Tuesday before the Dáil (Irish parliament) debate.
She said those who died on the roads were more than just statistics while speaking on BBC Radio Foyle's The North West Today program.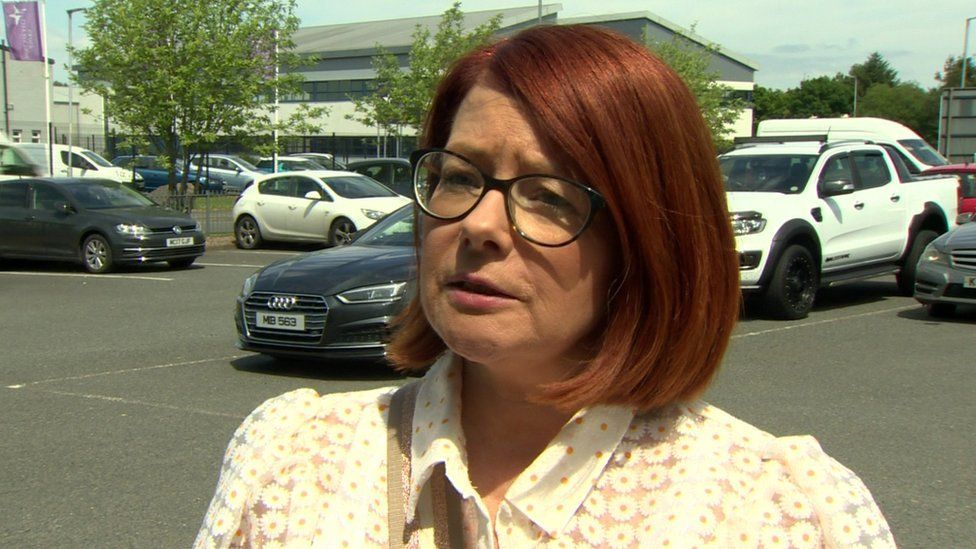 I just kind of explained how losing Nathan has affected me personally," she said.
"I've had to miss a year and a half of work as a primary school teacher.
"My mental well-being has suffered. My physical health has suffered, not to mention the emotional toll that his absence has taken on our family.
"All the people are our loved ones; they are not just statistics or numbers. ".
Once the project is approved, the Irish government has committed £75 million to it.
On Tuesday, victims' families and activists gathered at Leinster House in Dublin for a parliamentary motion on the subject that was approved by the Dail.
In order to prevent additional fatalities, the Government was urged in a motion by Sinn Fein TD Pearse Doherty to "honor the commitment to fund 50% of the cost of the A5 upgrade, so that it is commenced and completed as quickly as possible.".
The motion was not opposed by the government.
The A5 is still a top priority, according to Jack Chambers, minister of state at the Department of Transportation.
The government has previously pledged a total of 75 million pounds to the A5, and that pledge is still in effect, he said.